Fashion, catwalk and entertainment for fashion stars of tomorrow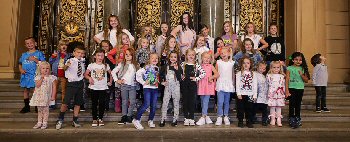 THE Organisers of the North West Fashion Festival 2016 are turning the tables by giving the fashionistas of tomorrow their own platform with a special day to focus on style for youngsters.

The 2 day fashion extravaganza takes place over Saturday, 22 October and Sunday, 23 October 2016, at the stunning St George's Hall Liverpool; the ultimate venue to showcase all that is glamorous and sophisticated from across the region.

This is the 3rd year of the North West Fashion Festival, which grows year on year and is now regarded one of the region's biggest fashion and beauty events.
New for 2016, organisers have added a 2nd day to the event, ensuring there is a huge focus on fashion for youngsters, catwalk shows, and family entertainment throughout the day from 1pm to 7pm.

Last week, it was announced that stars of ITVBe's Real Housewives Of Cheshire, Tanya Bardsley and Dawn Ward, would be leading the line up of glamorous guests across the weekend. Organisers are now delighted to announce that Tanya and Dawn will be joined by their stylish co-star, footballer's wife and fashion designer Leanne Brown.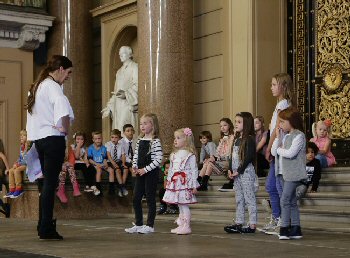 Visitors to the show will see Leanne showcase her childrenswear range Kiss Frogs, which will be modelled on the St George's Hall catwalk by her very own daughters; Lola aged 5 and 9 year old Lilia. Leanne commented:- "I'm so excited to be showcasing my latest Kiss Frogs collection at the North West Fashion Festival. Designing the range has been a labour of love and I really can't think of anyone better to model the collection than my girls. I'm thrilled they will be joining me in Liverpool next Sunday to share what promises to be an exciting day for us all."

Leanne's 13 year old daughter Halle will also be modelling on the catwalk; for Melanie Louise designer children's wear. Melanie Louise is the hottest 'go to' brand for stylish fashion for little ones; and it's certainly a big hit with celebrity mums. So much so, that two more well known faces will be proudly watching on as their children take to the catwalk to model the latest collection from Melanie Louise.

Dawn Ward will see her 2 daughters, Aston aged 7 and 9 year old Charlie, strut their stuff, alongside Sophia, the 5 year old daughter of model Abbey Clancy, who will also be there at the show on the Sunday.
Sunday's catwalk shows will also feature High Street brand John Lewis which is launching its new contemporary childrenswear brand, Margarita Kids. Joining them will be top brand Leigh Taylor, who now have a concession in Topshop and specialise in matching fashion for style savvy mums and daughters. Family entertainment will run throughout the day, with Sunday's stage programme being opened with an energetic dance performance by Liverpool based MD Productions, who shot to fame on Britain's Got Talent. It'll be another proud moment for Real Housewives Of Cheshire's Dawn Ward, when older daughter Darby performs.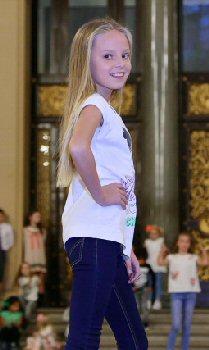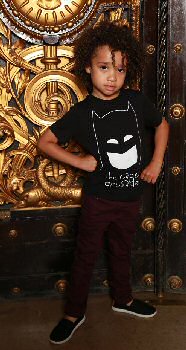 During the day, 30 enthusiastic followers of fashion aged between 4 and 16 year old will take to the catwalk after successfully winning their places at a recent casting. Sunday will also prove a special day for organiser Lauren Greene, when her 16 month old son Carter makes his catwalk debut. Lauren Greene, Founder and Director of the North West Fashion Festival, commented:- "I really cannot wait for this year's event which, for the 1st time, takes place over 2 days. I created the North West Fashion Festival in 2014 and I've since become a mum. So there's never been a better time to expand the show to 2 days and put a real emphasis on children's fashion; and give tomorrow's fashionistas their very own platform."

Mini festivalgoers can feel part of the fun by visiting the Go Glitter stand, to have the most magical and glamorous facepainting designs they'll be thrilled to sport. Across the weekend, visitors can enjoy a weekend of catwalk shows, shopping and pampering, while they check out the new collections from local fashion designers and national brands; indulge in a spot of retail therapy; while trying out the latest beauty treatments. There will also be a programme of Q&As, panel discussions, demonstrations and masterclasses from leading fashion and beauty experts.
Tickets are on sale via TicketQuarter. Visit the official website now for further information online and on the St Georges Hall website.

Judges' are revealed for the annual Vogue Ball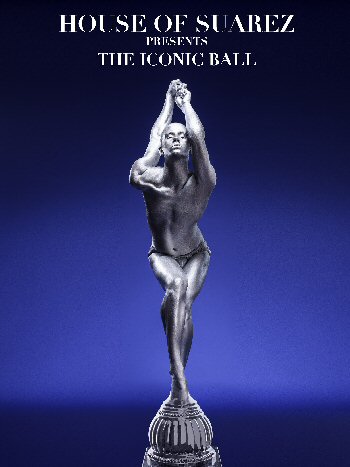 WITH just days to go until the annual Vogue Ball takes place, House of Suarez is delighted to announce the full panel of judges presiding over the hopefuls all battling out for vogueing supremacy this year!

The multi award winning Vogue Ball is a dance event like no other in the UK; where club culture meets high art and Vogue teams (known as 'houses') come together from far and wide to compete for dance supremacy.

Each year, The Vogue Ball judging panel puts the contestants through their paces and takes no prisoners as their expectations are set as high as Liverpool's skyscrapers.

1 of the original 1980's 'Voguers' on the Liverpool club scene, Dean Murphy will be joined on the judging panel, by 1 of New York's most celebrated 'Voguers,' Aviance Milan and The Vivienne (RuPaul's UK Drag Race Ambassador).

For the 1st time ever, the Vogue Ball judges will actually perform and will be showing off their skills on the runway with their interpretation of the theme 'iconic.'

The multi award winning event will take place this Saturday, 15 October 2016, in Liverpool's coolest new arts and performance space; the 'Invisible Wind Factory!'

As House of Suarez celebrates its 10th birthday this year, the theme of the ball for 2016 is Iconic and so, Darren Suarez, artistic director, has been busy creating a truly iconic opening number entitled The Legacy celebrating the company's 10 year journey reflecting on the successful decade with reference to all the iconic people and places which have influenced the company along the way.

The event will be hosted by the one and only Rikki Beadle Blair (actor, director, musician and Gay Rights Ambassador) who is getting very excited about the event. Rikki said:- "The Vogue ball is the highlight of my year. Both as a performer and a fan. The music, the dance, I can never wait to see what the performers will do or wear! Liverpool knows how to party with depth, creativity and soul! And I've just been awarded an MBE, so I am ready to CELEBRATE! I love the way that Scousers; both performers and audience; seize the opportunity to seize their moment and become human fireworks."

Rikki revealed that he has interpreted this year's theme 'iconic' by channelling divas… "Diana Ross, David Bowie, Prince, Amy Winehouse. You get the idea. Glamour, androgyny, edgy imagery. Energy, energy, energy!"

1 of the highlights so the Vogue Ball is the array of stunning, ingenious and downright outrageous costumes worn by the voguers. New for 2016, Rare School of Fashion are sponsoring the Iconic Ball and will be designing the host, Rikki's outfit. So Rikki commented that:- "I don't usually wear much more than a ton of glitter. But for this extra special game raising 'Iconic' ball, the Rare Fashion School are designing at least one special opening costume for me and, from what I can see, it is STUNNING!"

Meanwhile, Darren Suarez' opening piece will be brought to life through an amazing costume designed by Gordon Webber.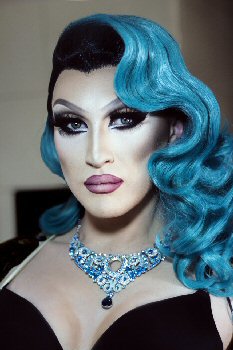 The Vogue Ball is the dance event to end all other dance events, giving Voguers the ultimate evening of all things fierce and fabulous.

From its inception in 2010, The Vogue Ball, has evolved from a cult underground event to an international sell out sensation. House of Suarez is honoured to have achieved legendary status as one of the biggest Vogue Balls in the country and one of the highlights of the cultural calendar.

Sashaying into its new home for 2016, House of Suarez will transform the Invisible Wind Factory with an even bigger catwalk for 2016. The 50 foot long runway will be reminiscent of 1970's and 1980's New York (the home of the Vogue dance style) at its most glamorous.

This year there will be 13 Houses competing for dance victory including The House of LIPA, House of Suarez, House of Cards, House of Decay, House of W, House of Horrors, House of Bittersweet, House of Lisbon, House of Masquerade, House of Iconic, House of Rare, House of Twisted Stitches and House of Ghetto.
The Vogue Ball has become a hot ticket amongst Liverpool dance fans, clubbers and fashionistas. The after show party will continue at the Invisible Wind Factory. So strike a pose, there's nothing to it, book your tickets for the Iconic Ball 2016!