Darren Day and Stephanie Dooley launch new show
Photographs below by Jo Forrest.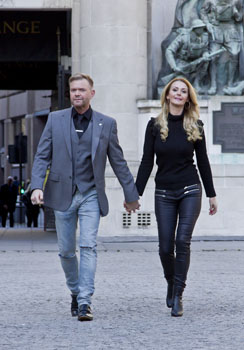 THE stars of 'Rita, Sue and Bob Too!' will soon be on stage at St Helens Theatre Royal, on from 22 November to 26 November 2016. On Wednesday, 12 October 2016, to kick start the build up to this comedy play, husband and wife team Darren Day and Stephanie Dooley popped into Liverpool's Olive Restaurant and Bar, on Castle Stree, to launch the play. This comedy has seen various sell out runs over the years at the St Helens Theatre Royal and is based on the classic cult movie from the 1980's. The show also stars Crissy Rock, Duggie Brown, Emily Fleeshman and Olivia Sloyan. For further information to to book tickets visit the Theatre Booking Office website.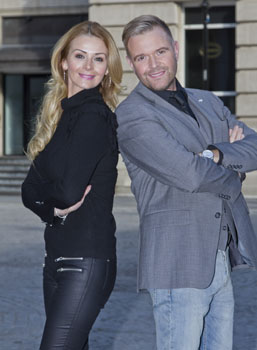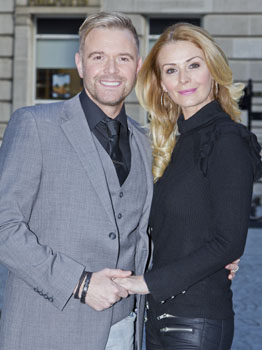 Elaine Paige OBE has preformed in Liverpool
Photographs below by Jo Forrest.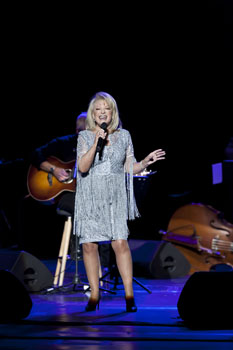 ON Thursday, 6 October 2016, Liverpool Philharmonic Hall, Elaine Paige OBE took to the stage, the former:- Star of Evita, Cats, Sunset Boulevard, Chess, and many other shows, delivered an beautifully intimate show. Those who could attended got to see why she is undisputed First Lady of British Musical Theatre as she preformed many of the songs that have most influenced her illustrious career. These included most popular hits as well as some of her favourite song:- 'Memory', 'I Know Him So Well' and 'With One Look'. But VIP who took out the Diamond Package had an extra treated to take away with them, a signed VIP exclusive tour poster and souvenir laminate... Plus her signed autobiography as a gift from her! So did you go to this magical event? Please let us know what you thought of it, via emailing us to:- News24@SouthportReporter.com.