Disability assessment letters are shocking vulnerable people on Merseyside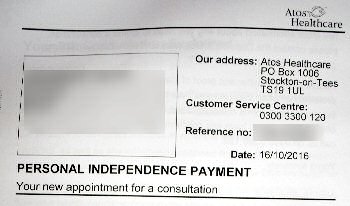 THIS letter has been popping up in the letter boxes of those who claim Personal Independence Payment (PIP). This much criticised point based assessment has lead to many medical and welfare groups to say it should be scrapped. The group Atos Healthcare conducts assessments on behalf of the UK's Department for Work and Pensions (DWP). We would like to know if you have had an PIP assessment as of late and what your views are on this assessment. Do you feel that ATOS are target driven to force people off the new disability benefit? Do you think they do a good job? Please let us know your views and thoughts. Also have you had any contact with Capita Business Services Limited (Capita)? If you do not want to be identified in any of our reports, please just comment on your email or letter, as we really want to know. Drop a letter in to our Office at 4a Post Office Ave, Southport, or email us to:- News24@SouthportReporter.Com If you are having problems with your PIP, we strongly suggest you look at the Citizens Advice website page on this topic. The PIP helpline will allow you or someone else can call on your behalf, via calling:- 0345 850 3322 or using the Textphone service:- 0345 601 6677. It is worth making a note that calls to these number can cost up to 12p a minute from a landline, or between 3p and 45p a minute from a mobile (your phone supplier can tell you how much you'll pay).
Heads up Bieber Photos next week...
Photographs below by Jo Forrest.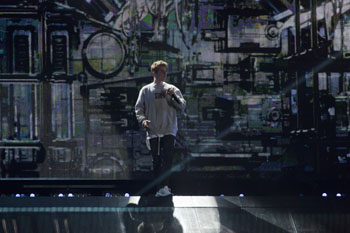 HAVE you see Justin Bieber in Liverpool and in Manchester? Fans of the Canadian singer and songwriter have been going mad to get a glimpse of him. In next weeks issue we will have photos of the first night of his 3 Manchester concerts. If you are attending or have attended the concerts, please let us know what you thought of his performance. Also do you think its ok that some of the media has slammed the 22 year old for saying:- "You can scream as much as you want afterwards but while I'm singing try and stay quiet." at the 1st of his 3 Manchester gigs? Email us to:- News24@SouthportReporter.com with your views and thoughts!
Mr England's flying the flag in China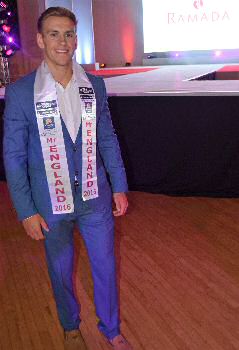 MR England, aka Liverpool's Chris Bramell is again flying the flag for the UK. Over the next few days he is taking part in the International Manhunt, a pageant that, this year (2016) is being held in Bao'an District, Shenzhen, Guangdong, China. More to follow on this soon!