The North West to Turn Purple for Pancreatic Cancer Awareness Month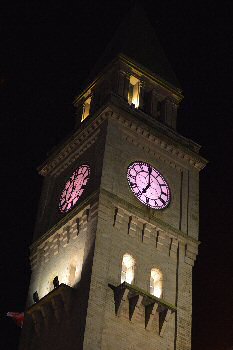 ICONIC buildings and landmarks throughout the North West of England, including Steve Prescott Bridge, are taking part in Pancreatic Cancer Action's Turn It Purple campaign to raise awareness of the UK's 5th biggest cancer killer; pancreatic cancer. The buildings will be lighting up purple in support of Pancreatic Cancer Awareness Month and to pay tribute to all those who suffer or have lost their battle to the disease.

Every year, almost 9,000 men and women will be newly diagnosed with pancreatic cancer and due to late diagnosis, they will be faced with an average life expectancy of just 3 to 6 months. In 2013 the North West had 1,071 cases of pancreatic cancer and with the shockingly low survival rate of just 4% at the time, sadly only 42 of those diagnosed survived.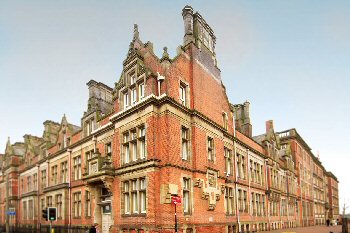 The landmarks taking part include:- Blackpool Tower, the Town Hall Clock Faces in Chorley, the Clock Tower in Ormskirk, County Hall in Preston, the Lightcube Roundabout in Skelmersdale and the Steve Prescott Bridge in St Helens.

By turning purple, these landmarks will help generate discussion and awareness of pancreatic cancer and its symptoms which could ultimately save lives. It is also a way to pay tribute to all those who suffer or have lost their battle to the disease.

Councillor Peter Wilson, Deputy Leader of Chorley Council said:- "When we were approached to light up one of our buildings we had no hesitation in doing so as this is a very worth cause. We did it for the 1st time last year and we will be lighting the Town Hall clock faces purple for the whole month of November."

Pancreatic Cancer Action's turn it purple campaign calls for businesses and individuals to highlight the 5th deadliest cancer in the UK by embracing purple; the symbolic colour for pancreatic cancer, by lighting:- wearing, making and displaying purple in their community.

Supporters of the charity David Brown and Mary Whitby have been determined to light up the North West in memory of loved ones lost to pancreatic cancer.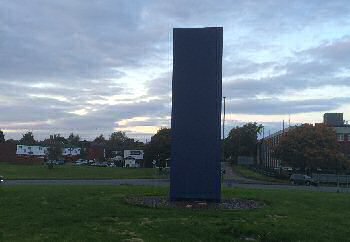 Focal points lighting up purple to raise awareness of pancreatic cancer has become increasingly popular in the last few years, which is why Pancreatic Cancer Action has joined forces with Pancreatic Cancer UK, Pancreatic Cancer Scotland and other UK charities to light up the UK purple in a joint campaign:- 'Purple Lights for Pancreatic Cancer.' All these charities and their supporters are actively trying to get as many Towns and Cities across the UK, to light up purple. All the buildings taking part are featured on the Purple Lights for Pancreatic Cancer website, PurpleLightsUK.Org, including those taking part in Pancreatic Cancer Action's Turn It Purple campaign.

Ali Stunt, CEO at Pancreatic Cancer Action, said:- "Each year we are overwhelmed by the huge numbers of supporters who embrace the colour purple to raise awareness. We delighted that these iconic buildings in the North West are taking part. It's thanks to their participation that the event will become a success and more people will become aware."

To take part in turn it purple or to find out more about pancreatic cancer please visit:- PancreaticCancerAction.Org.

Sefton Parks Spookport Arts and Craft Event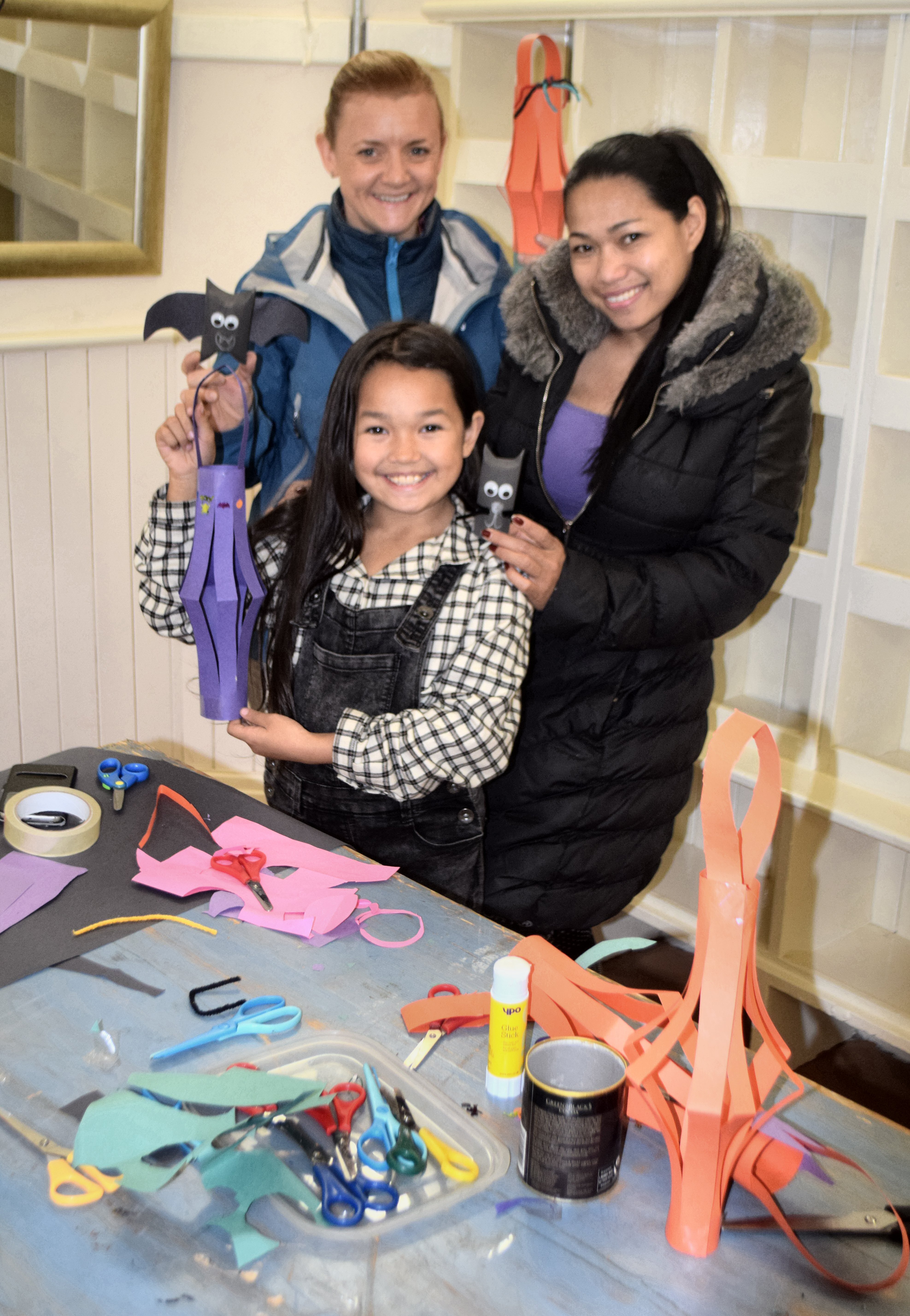 SOUTHPORT'S King's Gardens played host to Sefton Council's Parks Services Spookport contribution, 26 October 2016. The service held a free Spooky Arts and Crafts event, within the play area shelter that was extremely well attended. This was just one of the many children who made paper cats, bats and lanterns… We can also let you know that the Open Air Cinema will be returning in December! It will be cold, but lots of amazing things will be taking place… If you have attended any of the events in the King's Gardens, they are asking for help with a consultation that will end on the 19 November 2016. This survey will help determine events and activities in the future, so your input is extremely important. Sadly the e-consult will end on the 4 November 2016, so you don't have long to submit that way! Visit:- EngageSpace.Co.UK/Sefton for more information and to find out about other current consultations, along with registering your interest in future consultations that affect Sefton MBC. Also if you attended please let us know what you thought of this event and any other you have attended in the King's Gardens, via emailing us to:- News24@SouthportReporter.Com. On a connected note, should you like chess and like acting, also if your over 18, please contact VAMPHire.com, via:- Info@VAMPHire.com to register your interest in a possible event in 2017 on King's Gardens.
Municipal Building marketed for sale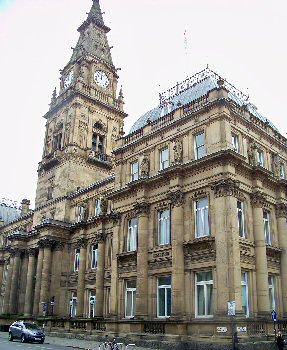 A search for a buyer for Liverpool City Council's former Administrative Headquarters is getting underway. Advertisements have been placed in trade and local press marketing Municipal Building, located on Dale Street, which has been declared surplus to requirements, as the City Council seeks to find £90 million of savings over the next 3 years. Described as:- "a rare opportunity to acquire a landmark Grade II listed City Centre Office", it advises that the premises could be used for a variety of alternative uses including:- a hotel, residential accommodation, leisure or retail space. The marketing brochure highlights some of the unique design features of the Italian and French renaissance influenced building, including 16 sandstone figures around the exterior representing the arts, sciences and industries of Liverpool and a bell tower in the centre of the building. The building, which opened in 1866, has space for 1,000 staff, but only 640 employees are accommodated there due to a significant reduction in the Council's head count, in recent years. The proposal is part of an accommodation strategy which aims to deliver significant ongoing savings and generate funding which can be reinvested in reducing the costs of the City's major infrastructure projects programme.

Councillor Malcolm Kennedy, Cabinet member for regeneration, said:- "Municipal Building has been a magnificent home for Liverpool City Council since the 1860s, and this is the end of an era. It was built at a time when, unlike now, the City Council ran most public services in the City, but the costly nature of running and maintaining it means we no longer have the staff numbers to justify retaining it. We are determined to find a long term sustainable use for the building which will also create new jobs and make a contribution to the local economy. We will ensure that its future use protects its unique architectural features, as we have done with the neighbouring Municipal Annexe and Royal Insurance Building which have recently been brought back into use as 4 star hotels. The sale of Municipal Building will bring in money which we can reinvest in reducing the costs of our capital infrastructure programme, as well as delivering ongoing savings by lowering our overheads."

The building is on 3 floors with an extensive basement, and covers 11,494 square metres. Workers are being moved to other existing sites across the City, such as Cunard Building, at the Pier Head, Premier Court, on Hatton Garden, Venture Place, on Sir Thomas Street and Wavertree Customer Focus Centre, on Wavertree Road. The One Stop Shop based in Municipal Building will be relocated to a self contained unit within the refurbished St John's Market, ensuring that customers can still access Council services in a central location. Consideration is also being given to putting other public facing Government services in the facility to generate wider savings. Interested parties have until Friday, 16 December 2016, to make an offer for the building.