Vevo Halloween Ball
Review by Graham Finney and photos by Jo Forrest.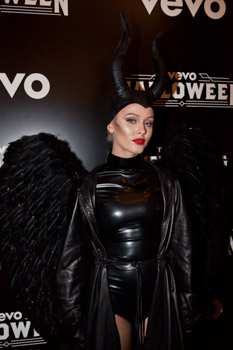 A regular event on the Halloween calendar now, this year saw a change from Vevo organisers as they uprooted from their home in Manchester and travelled the short distance down the M62 to a new home at Bramley-Moore Docks in Liverpool for the 2016 party and at only a fiver a ticket for a line up headlined by Stockport band Blossoms, it's no surprise that the dockside venue was particularly busy.

Joining Blossoms, was a supporting cast made up of Izzy Bizu, Jack Garrett, Aurora and special guest Zara Larsson and, as with all Vevo Halloween events, both organisers and punters had gone all out to make sure that their 1st time in Liverpool was a night to remember.

Having decked out the venue with all manner of creepy paraphernalia, the highlight had to be the medically themed bar which came with its very own glass topped bar containing a range of bugs and creepy crawlies for you to keep you occupied as you waited for the bar staff to bring you your drink. A novel theme, the very live collection of cockroaches, maggots and locusts certainly gave you something to talk about but was most definitely not for the squeamish.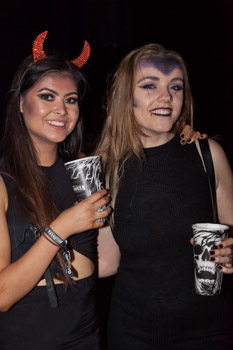 As for the punters, there was plenty of effort made in that department as Liverpool made a 10 out of 10 effort to celebrate Halloween in gruesome style. From the very random banana outfits to the musically inspired Kiss and Slipknot outfits through to the usual Saw and Walking Dead inspired efforts, to the familiar Halloween sight of blood drenched nurses and scary clowns, the standard was high tonight although it has to be said that there was a distinct lack of Harley Quinn (Suicide Squad) inspired outfits as seemed to be all the rage elsewhere judging by social media.

Onto the musical side of things then and with each of the acts allocated a 30 minute slot, the 5 acts booked provided the perfect soundtrack to this Halloween celebration. From the haunting tunes of Norwegian singer songwriter Aurora to the R&B soul of Izzy Bizu to the trip hop of Jack Garratt, punters lapped up every minute of the music and Swedish pop princess Zara Larsson donning a particularly attention grabbing Maleficent inspired outfit for her set, before Blossoms closed the night with a raucous set of indie rock, the Vevo Halloween Ball signed off in style, having lived up to the high standard set by previous years. See you in 2017....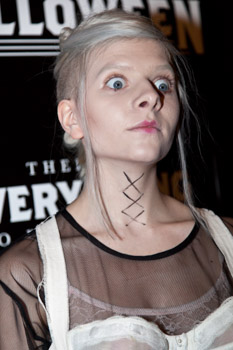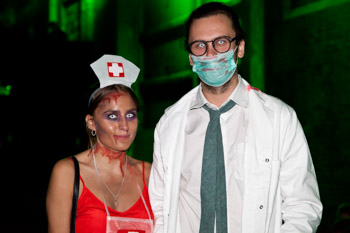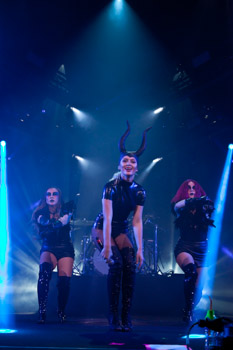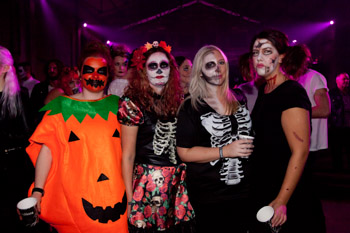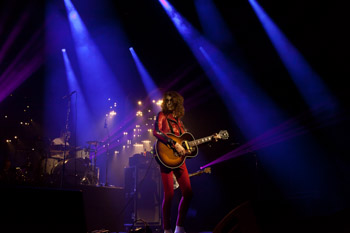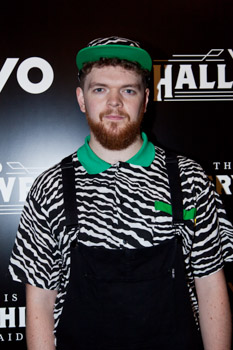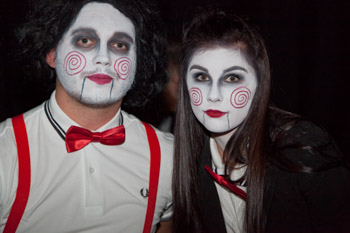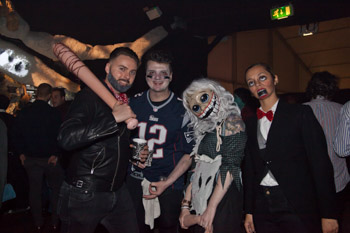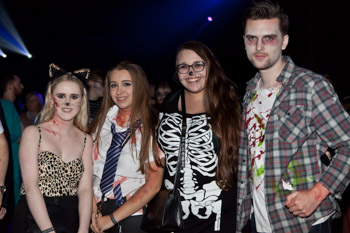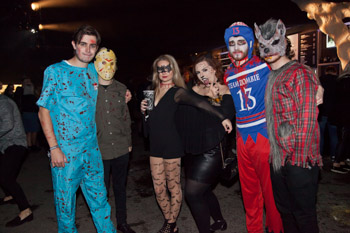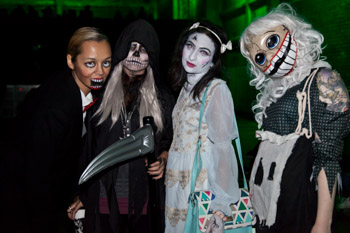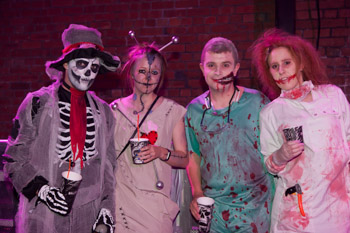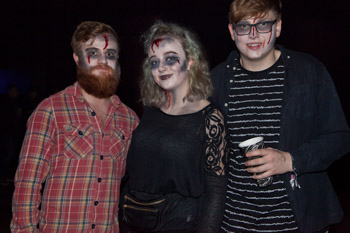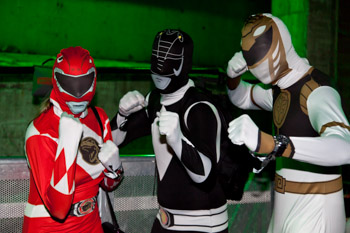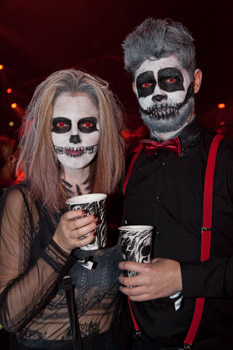 Page 1of 5
Remember you can order photographic prints from us. Help us keep this site online. Please don't brake our copyright by copying any of the text or images in this website, even if its only for 'personal use.'
Deceased estates notice - Lilian May Jackam
Pursuant to the Trustee Act 1925, any persons having a claim against or an interest in the Estate of Lilian May Jackam (also known as Lillian May) Jackam (Deceased), late of Birch Abbey Rest Home, 55 Alexandra Road, Southport, Merseyside, PR9 9HD, UK, who died on 04/10/2018, are required to send particulars thereof in writing, to the undersigned Solicitors, on or before 24/05/2019, after which date the Estate will be distributed having regard only to claims and interests of which they have had notice. Churches Solicitors, 12 High Street, Fareham, Hampshire, PO16 7BL, UK. Ref:- 'T553015.'
..Paid Advert..
Contact us:-
(+44) 08443 244 195
Calls will cost 7p per minute, plus your telephone company's access charge.
Calls to this number may be recorded for security, broadcast, training and record keeping.

News24@SouthportReporter.com
4a Post Office Ave, Southport, Merseyside, PR9 0US, UK


Our live Southport Webcam image above.
To see it live, please click on image.

Event Notices

More events that are taking place on Merseyside can be found on our Event Listings Calendar.

Click on here to see our event calendar.
Are you going to this event? If you are please let us know what you thought of it!

These are our other websites within the Southport & Mersey Reporter Network.

Mersey Reporter

Formby Reporter

Liverpool Reporter

Southport TV
| | |
| --- | --- |
| | © - Southport Reporter® is the Registered Trade Mark of Patrick Trollope |
..