Are Disability assessments destroying vulnerable people's lives on Merseyside?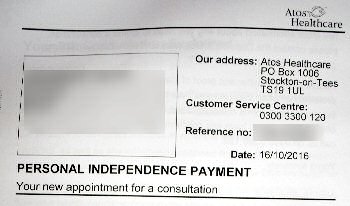 ACCORDING to findings, highlighted on a petition submitted to the UK Government and Parliament's website, 2,380 vulnerable people died shortly after being declared:- 'fit for work' and having their benefits stopped, over December 2011 to February 2014. In the same period, 9,200 people in receipt of ESA were found 'fit to work in future' and died shortly afterwards. These statistics we are told have come from a Freedom Of Information request that was sent to The Department for Work and Pensions (DWP). This is a shocking bit of information and sadly it appears that this issue could still be happening. Interestingly this issue was highlighted in national media, like in a feature that The Independent newspaper ran, in March 2016, when they reported that more than ½ of appealed DWP 'fit to work' decisions found to be wrong at tribunal! It is now being said that this controversial assessment might be costing Taxpayers more that if they had not been introduced!

Atos Healthcare exited the contract with Department for Work and Pensions (DWP) to deliver Work Capability Assessments (WCA) at the end of February 2015, after a shocking run of errors! Shockingly Disability Rights UK back in 2014 said ATOS was incompetent in administering fit for work tests, yet it still running disability tests!

Over the last few months we have been informed that a few people in Southport and across Merseyside are facing problems with their disability benefits. For example we have been hearing increasing numbers of issues around the Personal Independence Payment (PIP) that has replaced the Disability Living Allowance. The problems are often associated around these tests that are assessed by people who we are told have no apparent medical qualifications, being able to override medical information from the likes of GPs and Hospitals, called a 'decision maker' or DM. We are told that it is made by a:- "impartial, objective and justified advice" known as a CM's (Claims Managers) who are:- "trained DWP staff who are familiar with the legislation governing PIP, but who do not have a healthcare background." This has in the past lead to some horrific mistakes taking place and is now leading to huge anxiety within disability community.

We are being told that many healthcare and charities see the actual assessments and the whole procedures being imposed on thousands of vulnerable people as totally unnecessary, especially if you take the medical information into account. These tests are often regarded as totally impersonal, intrusive and intimidating. Sadly we have no way of measuring the worry and stress that the letters sent to claimants have on them. That's not even taking into account the often "pointless" procedures that are conducted around the tests…

1 of our readers has said she has not had a decent nights sleep for months now and it is getting worse as she awaits her review findings. This is having a serious affect on her already bad state of health. With stress added on to her already poor mental state, along with her pains, her re-assessment is proving to be a torture for her. What's worse is that according to her consultants and doctors, it's clear she needs the support, so why is the assessment taking place? This state of health has been made clear in her previous claim reviewers... But as she is not terminally ill, she has been told that still has to go through reassessment!

This pressure is leading her into depression and things spiralling out of control as a result. This will result in yet more strain and money lost on the NHS, as they will now have to deal with the problems this assessment has coursed... It's the intrinsic fear that if she losses which is having the terrible effect on her. If she does loose, well that will leave her suffering, with no transport, no cash or help... She said:- "I am told that if my claim is rejected then all my benefits will stop immediately even whilst awaiting my appeal hearing… What am I to do? I have no savings left! The system is unfair." This view is echoed by many disability rights groups. Also most of those affected, like her will not go fully on record, as they are worried what people might think and also about any possible repercussions it might have on their claims.

Recently ATOS have again been under more and more fire, but the blame lies within Government as well. This is more and more apparent after The Cabinet Office, put the controversial outsourcing under review in March 2016. What is clear is that this vital service is failing and the system needs an overhauled and not just the providers that require looking at!
If you have had an assessments for PIP and have any questions or concerns about the outcome of your claim you should contact the DWP on:- 0345 850 3322 or textphone:- 0345 601 6677. Other advice can be found online via the Government's website and also on the Atos Healthcare website.

If you agree that the UK Government and Parliament should:- "End the Fit For Work tests as not fit for purpose, and investigate 9,580 deaths" please do sign it. You can do this via clicking on this link, but you only have until 1 May 2017 to sign it. Also it must get 10,000 signatures, government will respond and 100,000 signatures to be considered for debate in Parliament! So far its just over 5,500 signatures.

Should Atos be stripped of all of its disability benefit assessment contracts? Are you having issues? Please let us know your views on this issue via emailing us to:- News24@SouthportReporter.Com and let us know if you have had any assessments.
Sofie Hagen's 'Shimmer Shatter'
Photograph by Per Bix!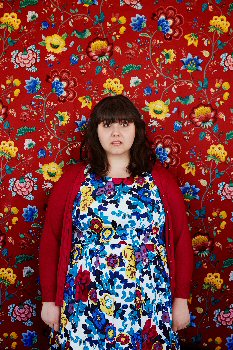 LAST year's Fosters' Edinburgh Comedy Award Newcomer winner Sofie Hagen hits the UK with her 1st ever nationwide tour of her hotly anticipated and follow up Fringe show:- 'Shimmer Shatter.' Following the success of the 2015 show, where she enjoyed a total sell out run and a plethora of the highest critical acclaim before bagging the Newcomer award at the Fringe, Sofie has now proven herself to be 1 of the strongest acts in the industry today. She began her Guilty Feminist Podcast earlier in 2016, with Deborah Frances White, which has since reached over ½ a million downloads, and her 4 week run of Bubblewrap went on to perform a sell out run at London's Soho Theatre. Her run at the 2016 Fringe, also sold out and the fantastic reviews once again came flooding in. Although her assured, informed and deeply personal comedy has made her a star on stage in the UK, she has began to branch out to television and radio, writing and performing for:- 'Live From the BBC' (BBC3), 'The One Show' (BBC1), Russell Howard's 'Stand Up Central' (Comedy Central), and 'The Now Show' (Radio 4). In Denmark she was chosen to perform at the prestigious 1700+ capacity Royal Opera House for the Danish Comedy Gala in 2012 as 'The New Hopes of Comedy' and has since performed internationally at festivals from Altitude in Austria to the Melbourne comedy festival.

The remaining tour dates are as follows:-

► 5 November 2016, in WREXHAM, William Aston Hall, call:- 01978 293293.
► 6 November 2016, in LEAMINGTON SPA: Royal Spa Centre Studio, call:- 01926 887 726.
► 10 November 2016, in HARLOW, Playhouse Studio, call:- 01279 431945.
► 11 November 2016, in CRAWLEY, Hawth, call:- 01293 553636.
► 12 November 2016, in ABERDEEN, Lemon Tree, call:- 01224 641122.
► 17 November 2016, in LINCOLN, Engine Shed, call:- 0844 888 8766.
► 19 November 2016, in AYLESBURY, Queen Park Arts Centre, call:- 01296 424332.
► 20 November 2016, in BRISTOL, The Lantern at Colston Hall,call:- 0844 887 1500.
► 24 November 2016, in BRIGHTON, Komedia, call:- 0845 293 8480.
► 26 November 2016, in GUILFORD, G Live, call:- 0844 7701 797.
► 30 November 2016, in LIVERPOOL, Slaughter House, call:- 0151 227 5946.
► 1 December 2016, in MAIDENHEAD, Norden Farm, call:- 01628 788997
► 3 December 2016, in OXFORD, Old Fire Station, call:- 01865 263980.
► 5 December 2016 to 17 December 2016, in LONDON, Soho Theatre, call:- 020 7478 0100.

Is Merseyside the most generous place in the UK? Operation Christmas Child gives us a chance to prove so!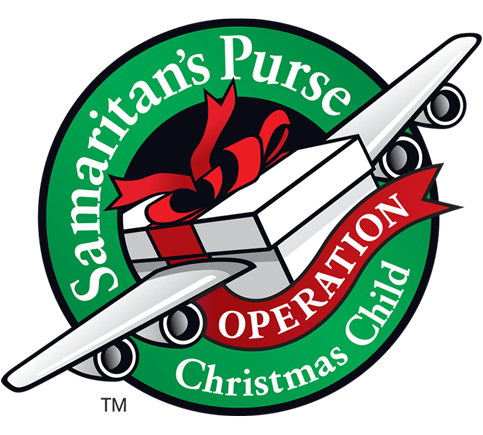 YOU may have heard of the project in the past, perhaps it was through the viral video online that showed children opening shoeboxes of gifts, or perhaps you've packed a shoebox in the past. Operation Christmas Child is the largest Children's Christmas Project of in the world and in 2015, the UK sent an incredible 900,008 shoeboxes of gifts to children in need around the world. Samaritan's Purse has been running Operation Christmas Child since 1993 and the impact on children's lives is immeasurable. Nick Cole, Director of Operation Christmas Child in the UK shared about his team's passion. "There is little that brings us as much joy as seeing the smile on these children's faces. So often they have little or nothing. Receiving an unconditional gift, lovingly packed by a volunteer in the UK is a fantastic way to share the true meaning of Christmas with them."

The project is simple to take part in:-

Step 1:- Get a medium sized shoebox and wrap it in colourful paper, attaching a label to signify it is for a boy or girl and the appropriate age group (2 to 4, 5 to 9, 10 to 14)

Step 2:- Fill the shoebox with gifts, such as hygiene items and school supplies. Don't forget the 'WOW' item; a special gift that will really delight a child like a football and pump, a doll or cuddly toy...

Step 3:- Make your shipping donation of just £3 per shoebox online, and place the barcode generated inside the box to track which country your shoebox goes to...

Step 4:- Include a personal note or photo, and pray for the child who will receive your shoebox...

Step 5:- Drop off your shoebox at a local collection point...

This year Nick Cole and his team are challenging the nation to remember that Christmas is for sharing and have shared this message in their latest heart warming ad. The UK was recently named the Most Generous Country in Europe, with nearly 70% of us contributing to charity, and a poll by Just Giving listed the top 3 most generous Towns as:- Bedford, Cambridge and Reading. Cole wants to find out if this is the case and doesn't believe it'll be a clear cut result. "We're privileged to have tens of thousands of generous shoebox packers right across the UK and are astonished by their generosity every year. I'm certain that Merseyside and the surrounding areas are able to rise to the challenge of being the most generous place in the UK for 2016."

Collection points for the shoeboxes will be open until the 18 November 2016. You can find your nearest drop off point by visiting the charities main website or via the pack a box online website.
Josh Widdicombe - 'What Do I Do Now…'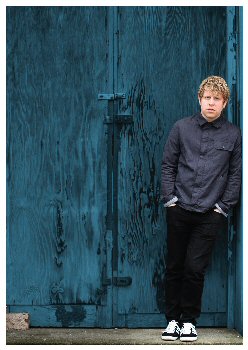 AFTER the sell out 2015 autumn tour, Josh Widdicombe, that guy from the TV comedy shows with the curly hair, is travelling the UK with his latest show:- 'What Do I Do Now…' This has already including a 1 night stop at London's infamous Hammersmith Apollo, that took place on Thursday, 6 October 2016.

Since he's been away from stand up Josh has been working hard on other things... But don't worry in his spare time he has found a lot of minor things to get annoyed about, and now he has a chance to talk about them on stage (in the form of jokes). If you have seen him before live or on TV and enjoyed yourself then this is the show for you. If you didn't like him then it probably isn't.

Since he was last on tour, Josh's Channel 4 show:- 'The Last Leg' has gone from strength to strength and been nominated for various awards including:- 'British Comedy Award' and 'Broadcast Award', while finally winning:- 'Best Entertainment Programme' at the Royal Television Society Awards in 2015, and being nominated again in 2016.

Josh's self penned sitcom 'JOSH' aired on BBC3 and BBC1 in November 2015 to much critical acclaim and was a huge ratings success for both the BBC3 and BBC1 transmission. The sitcom returned for a highly anticipated 2nd series in September 2016.

Recently he has also been seen as a team captain on BBC2's new panel show 'Insert Name Here', as a regular on BBC2's 'Mock the Week' and 'QI', BBC1's 'Live at the Apollo' and 'Have I Got News for You,' not forgetting ITV1's 'The Jonathan Ross Show', amongst other stuff. He has also previously been the host on BBC5 Live's legendary Saturday morning sport show 'Fighting Talk' as well as fronting his own show:- 'The Josh Widdicombe Show' on XFM.

Josh has also record his 2nd live stand up DVD, that was filmed at London's Eventim Apollo, on the 6 October 2016, and it is due for release with Universal Pictures UK, on Monday, 28 November 2016.

The remaining UK Tour Dates for 2016 are as follows:-

► Sunday, 6 November 2016 - Woking, New Victoria Theatre, call:- 0844 871 7645 or click here for more info.

► Monday, 7 November 2016 - Dunfermline, Alhambra Theatre, call:- 01383 740 384 or click here for more info.

► Tuesday, 8 November 2016 - Glasgow, Kings Theatre, call:- 0844 871 7648 or click here for more info.

► Thursday, 10 November 2016 - Dartford, Orchard Theatre, call:- 01322 220 000 or click here for more info.

► Saturday, 12 November 2016 - Brighton, Dome, call:- 01273 709 709 or click here for more info.

Sunday, 13 November 2016 - Lowestoft, Marina Theatre, call:- 01502 533 200 or click here for more info.

► Tuesday, 15 November 2016 - Bedford, Corn Exchange, call:- 01234 718 044 or click here for more info.

► Sunday, 20 November 2016 - Grimsby, Grimsby Auditorium, call:- 0300 300 0035 or click here for more info.

► Tuesday, 22 November 2016 - Aylesbury, Waterside Theatre, call:- 0844 871 7607 or click here for more info.

► Wednesday, 23 November 2016 - Liverpool, Empire Theatre, call:- 0844, 871 3017 or click here for more info.

► Monday, 28 November 2016 - Canterbury, Marlowe Theatre, call:- 01227 787 787 or click here for more info.

► Tuesday, 29 November 2016 - Basingstoke, Anvil, call:- 01256 844 244 or click here for more info.

► Thursday, 8 December 2016 - Wolverhampton, Civic Hall, call:- 0870 320 7000 or click here for more info.