Van Morrison's Liverpool Performance
Photographs by Jo Forrest,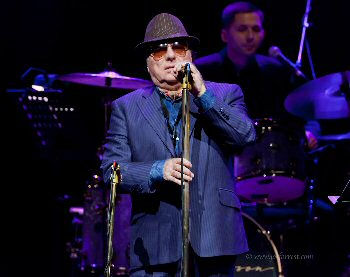 THE Northern Ireland born musician, Van Morrison, aka Sir George Ivan Morrison, OBE, headed to Liverpool to play over Tuesday, 8 November 2016 to Wednesday, 9 November 2016, to the Liverpool Philharmonic Hall. Both nights where sold out very quickly and had been very well received by fans. His performance in Liverpool was 1 of just 7 live shows he is performing across the UK and was connected to his brand new album:- ?Keep Me Singing.' This is his 36th studio album to date and it came out on 30 September 2016, consists of 12 original songs that had been written and performed by Morrison himself. The album also has a cover of the blues standard:- ?Share Your Love With Me' - written by Alfred Baggs and Don Robey and previously recorded by artists such as Aretha Franklin and Kenny Rogers, all of witch he played live, on stage, over the 2 nights. If you attended, please do let us know what you thought of this concert that lasted approximately 1 hour and 30 minuets. Email our newsroom to:- News24@SouthportReporter.com with your views. Jo Forrest attended and took these photos for us on the opening night.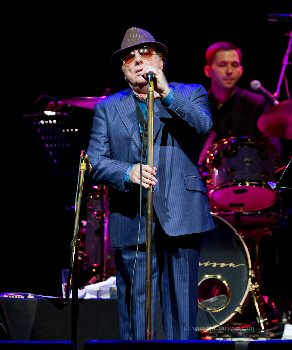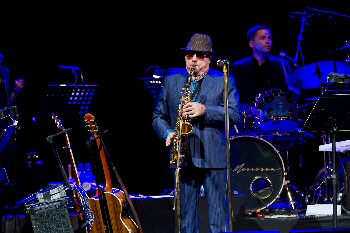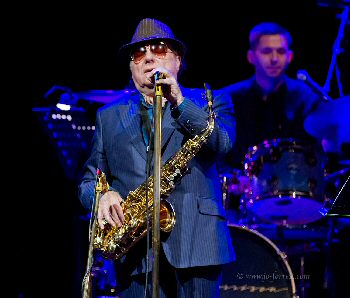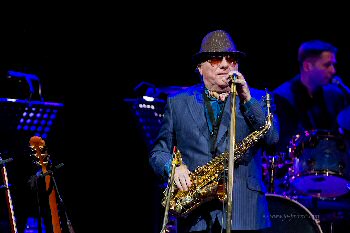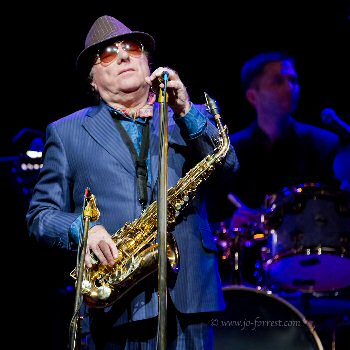 Ross Noble Review
Report by Jo Forrest,
THERE are comedians who walk on stage with a preset script which, aside from the odd moment or 2, they stick to like glue. Then there are comedians like Ross Noble where it is hard to tell if he has any real plan of what he is going to do when he comes on stage. This was very much the case in Liverpool where, on a stage decorated by inflatable light bulbs, the Geordie comic delivered a highly improvised set to an audience of hardcore Ross Noble fans who loved every minute of the madness.

Easily distracted by the antics of the front row, latecomers, people going to the toilet and an audience member with an unusual/annoying laugh, it takes very little to throw Ross off track and onto conversations about carpets, breasts and meat based sex positions. It's all completely off the cuff and, as randomly as it starts, it leads to Ross unearthing a new catchphrase involving fireworks and old ladies from Wigan.

Things don't change much in the 2nd ? of the show as Ross deals with some:- "housekeeping issues", obstructive inflatable's and a guide dog in the front row, the latter causing Ross to joke:- "I guess that's why we didn't get more complaints from this side of the room?"
Despite the un-PC nature of the joke, it showed that Noble was very comfortable with being "in the moment" letting his show be driven by people who pay to see him. It is this very skill that make his shows incredibly funny and unique because you know that no 2 shows will ever be the same.

The random nature of show causes things to completely run over time, but not before Noble finishes the night off by opening up the show to questions from the crowd. More randomness ensued before 1 punter asked Noble about his pyjama like attire for the evening. It's a bad move from the aforementioned fan as Noble, at the expensive of the audience member, winds things up for one last big laugh from a crowd who file out into the cold Bonfire night having spent an evening in the company of 1 of the UK's most brilliantly random funnymen.

WARNING - Spoof messages on Skype and fake news sites!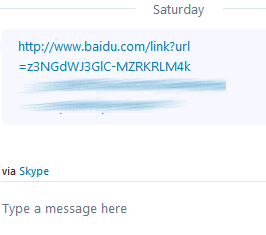 SADLY we live in a world where "scam artists" and dishonest companies are increasingly using hidden tricks to fool you into fraudulent deals.
This week we have had a run of fake messages on Skype being reported to us and we have also had them. This latest issue has seen a large number of accounts on the popular Skype system suddenly posting links to a page on Baidu, "China's Google." This page then pointed to a fake news website, which was meant to be 'Forbes' an American business magazine.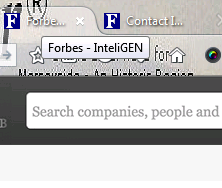 After getting a few of these message ourselves a host of reports from other users accounts, we did some checking and have found that this latest SPAM has been taking pace worldwide. So we contacted the Microsoft's UK Office and also Forbes to alert them and also to find out more about this issue... We have since had a reply today from Microsoft. A spokesperson for the firm told us that:- "Some Skype customers have reported their accounts being used to send spam. There is no breach of Skype security; instead we believe criminals are using username and password combinations obtained illegally to see if they exist on Skype. We continue to take steps to harden the login process and recommend customers update their Skype account to a Microsoft account in order to benefit from added protections such as 2 factor authentication. We also strongly recommend customers create username and strong password combinations for their Microsoft account and do not use them on other sites or services. Password assistance is available now online."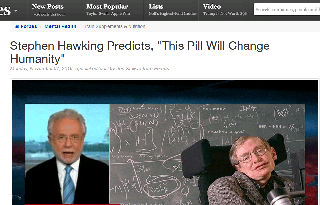 Spoof media sites or parodies of 'real' news websites are now getting very common, often being used as ways to promote propaganda and/or trick people in some way. These sites often result in fraudulent activities... So always check to see if a news page is a real news page and not a site pretending to be a news website or someone else, even when using Google to find a report!

In this latest SPAM, the "scam" works in 3 steps:-

1. Give you a fake message from a legitimate contact thank makes you click on a link.

2. Trick you into thinking that they are legitimate news websites, in order to add a placement of a hidden illegal activity that will leave you open to your computer and/or systems being infected with malware, phishing, fraud, scam and/or spam activity.

3. The last step is the final part of the con that activates the hidden illegal activity... Often this sees the news item tricking users to do something, as it must be a genuine website a media organization would point to! This can be done in a wide range of ever changing methods, from click on now adverts to berried links and more.

ALWAYS CHECK LINKS even if from known people. Plus if it looks out of place, follow the rule... If it quacks like a duck, walks like a duck and swims like a duck, it is a duck isn't it? Never take things at face value online!

If a friends profile has been hacked, tell them via an alternative method of contact! Also if 1 form of communication has been affected, other might also be affected, so keep an eye on communications from that user...!

Don't use easy passwords on your accounts and change them from time to time... Plus never use the same password on all your accounts!

The con in more detail...

1. First is that it comes from a legitimate contact, be that on Skype, Text, or Email etc... So you tend to not look and just click on...

2. This step involves uses a legitimate company's name, website style and layout. etc, and in some cases a very close looking website address. This is designed to trick people into thinking nothing is wrong. Sadly most people do not check links as closely as you might think, especially if sent via someone's account you known. It often appears to be a legitimate website as well, so you trust it. The news report might also be a real one that has been altered or adapted in some way... You do not think is suspicious as the report its self also acts a distraction as well. This adds to the effect as you tend read the report and not look at the rest of the site or other details. If it's a Bank or other think like a shop, you might smell a rat. Also you might look closer at the site... But who plays attention to a news website?

3. The 'article' has some interesting material on it... Often it looks legitimate and sounds ok at a glance. Often, like in this case using people and situations which are not directly connected or involved with that fake material. But who looks close at the news?

4. The next step is relying on the manipulation your 'impulse' to buying or react. This might be for sympathy or wanting to help, but could also be the will to get a good deal... Frequently these sites are linked to multiple forms of scams, not just 1. The fake site gets the reader to react to something that is suggested buy it. For example the wording in the report might make you want to react to an advert that conveniently pops up. It might be after visiting the site as well, using delayed display codes! In some cases it can be a real legitimate report, just with the links changed, but it ends the same way. So beware of the conveniently placed charity advert, buy now limited time offer that read:- 'Amazing one time offer' for the product you have been reading about. A few times we have seen them offering fake prize draws and warnings about computer viruses, that read:- "down load this link to stop you getting it..."

Remember that these fake sites don't just do direct attacks, as they can often do it in other ways via placing, without you knowing, malware on your computer. Also you might find your browser has been hijacked etc.
All the illegally obtained material on these sites can and do leave you open to other activities include:- money laundering, billing schemes, fictitious service schemes, bankruptcy fraud, tax evasion, and other more....
Often these particular individual or individuals' who conduct these crimes are cross boarder and thus, leaving no paper trail for the authorities to trace them or stop them...
In the UK and US this website offers fantastic help to keep safe online...
Please do let us know if you have been affected by this or any other similar issues, involving fake news websites via emailing us to:- News24@SouthportReporter.com.