Carmel College IT partnership delivers top results for students
TOP performing local school, Carmel College, Merseyside, has gone from strength to strength over the years, gaining a national reputation for quality.

Gaining 'outstanding in all aspects of its provision' in its latest Ofsted inspection, Carmel clearly knows what is required to provide a 1st class education to its 1,800 students.
Opened in 1987, it has a history of high performance and accolades, including being 1 of the 1st 4 6th Form Colleges in the country to be awarded Beacon status in 1999; an award that recognises outstanding teaching, learning and management.
In 2004 it was also named as 1 of the best colleges in the country.

In recent years Carmel has invested over ?23m in transforming its campus into:- "a truly inspiring place of learning providing technology rich facilities for generations to come."

Part of this investment included assessing the condition of the School's desktop systems, which found that a small proportion of these had reached the end of their lifespan. There was also a requirement for additional capacity some areas.

Chris Stankus, Software Development Manager at Carmel, said:- "As with many other institutions, there are unavoidable financial pressures in place, so finding a cost effective, but fit for purpose solution was of paramount importance to us. We discussed many scenarios that would allow us to achieve both the replacement and the expansion we wanted with the least possible capital outlay, which led us to the conclusion that refurbished machines may be a viable option. There were some initial concerns about using refurbished equipment, as opposed to buying new, as our whole system uses DELL and HP, and we needed to make sure any additions would be in line with this. However, after speaking to some colleagues in other Colleges who had gone down the refurbished route successfully, we decided to give it a go. It was those other colleagues who recommended Hardware Associates to Carmel, and once Chris got in touch with them, he was impressed with the company's commitment to helping them find the right solution for the College; including providing an extended warranty on all machines. Because reliability and availability are of vital importance to us, we also requested an extended warranty on top of the usual year, which Hardware Associates were more than happy to provide."

Chris was also pleasantly surprised to find out just how much of a saving could be made using top quality refurbished machines; over ?6000 on the initial replacement and expansion project. And of course the machines have proven themselves; helping to provide a positive, frustration free experience for College users.

Chris concluded:- "The IT systems that we use at Carmel are integral to the learning experience for our students, using the best possible and most up to date software on a good hardware platform. Some schools might be put off buying refurbished equipment; feeling that they always need to buy new. For us however, using refurbished machines has directly contributed to our goal of achieving academic excellence."

Couple raise cash for specialist neonatal cot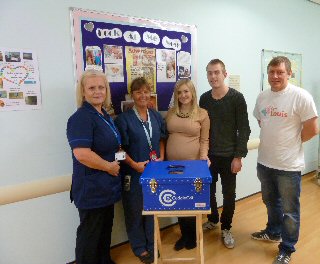 FUNDRAISERS presented a specialist cot to the Neonatal Unit at Ormskirk and District General Hospital. Gareth Lee and Katie Jennings raised the cash through the 4 Louis charity which supports bereaved families. The couple was spurred to raise the cash after losing their twins Rory and Oliver at 21 weeks. The "cuddle cot" has a special cold mattress which allows babies to stay with their families for a few days following their death. Angie Cullen, Bereavement Midwife, said:- "We're very grateful to Gareth and Katie who understand how valuable the use of a cuddle cot can be at such a sad time, and to the 4 Louis charity for continuing to provide us with equipment."
Chilling Theatre - Frankenstein Comes to The Atkinson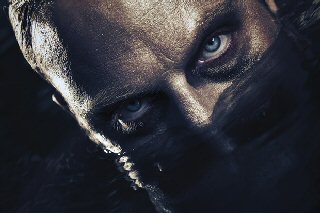 FROM the creators of The Great Gatsby and Teechers comes a new adaptation of Mary Shelley's Gothic horror masterpiece Frankenstein to The Atkinson for November 2016. The production fuses ensemble storytelling, live music and stunning theatricality from the artistic team behind Blackeyed Theatre's hugely successful 2013 production of Dracula, Frankenstein promises a fresh, exciting take on what is widely considered to be a landmark work of romantic, gothic and science fiction literature. See the creation of Frankenstein's monster, on Saturday, 26 November 2016, from 7.30pm, at The Atkinson. Tickets are ?14 (?12 concessions). To book your tickets or for further information about the events please visit theatkinson.co.uk or call the Box Office on:- 01704 533 333.