Local community celebrates a new play area for Woodchurch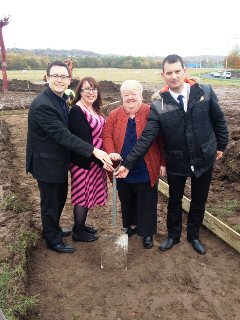 THE Woodchurch community is celebrating the installation of a long awaited new play area on the estate. The project is being managed on behalf of local group the Woodchurch Partnership by the Council's Parks and Countryside Service. The play area will include a climbing frame with slide, a unique upside down tree and other equipment. Work has already begun on the new play area, on Carr Bridge Road. Cllr Matthew Patrick, Cabinet Member for Community Engagement and Communications, said:- "The Woodchurch community has long campaigned for a play area on the estate, and it is fantastic that this is now happening. This is a great example of the community working in partnership with the Council, Magenta Living and other agencies to champion an improvement to the area which will benefit children and families for years to come. This is a community play area, and it has been installed after a lot of hard work to secure funding and engage with local people. We know that residents will be very keen to keep it looking its best and if anyone wants to work with the Council and community to do this, please do get in touch. We also want people's ideas for naming the new play area so get thinking and let us have your suggestions via twitter to @teamwirralwest or by email."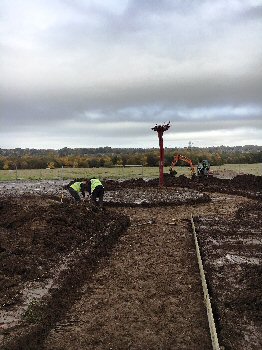 Woodchurch community member Sheila Bevington said:- "The response to the play area has been very positive and we are all very proud to see it finally being installed on the estate for our families and children to enjoy."

Visit Wirral.Gov.UK/WirralWest or follow the Wirral West team on Twitter @teamwirralwest.

Award Winning Vintage Fair Returns to Liverpool for an Autumn Special
LOU Lou's Vintage Fair, winner of Best Vintage Fair in the UK 3 years running, will return to Liverpool on Sunday 20 November. Held at The Adelphi Hotel, the popular event will attract hundreds of vintage lovers with an abundance of vintage treasures.

The fair brings together 40 of the best traders from both Liverpool and across the country, with an eclectic range of clothing, homeware, collectables, jewellery and accessories from the 1920's to the 1980's.

"We always enjoy holding our fairs in Liverpool and we're delighted to return for this Autumn special. Autumn is an exciting time, where we can search for timeless transitional pieces, find the perfect vintage coat to see us through winter or begin looking for the perfect Christmas present for someone. Vintage makes a great gift as everyone can appreciate a beautiful, handcrafted piece that is one of a kind. Whatever you're looking for, the event promises to be a 1 stop shop to get a variety of vintage gems that are on the market at the time." says founder and organisers Lou Lou Glover.

As well as vintage fashion, there will also be a vintage tea party, with the Secret Cake Club serving up tea and cake on beautiful, vintage china in a pop up tearoom.

A beauty salon will also be there on the day, provided by Russell and Browns, where shoppers have the opportunity to be transformed into their favourite vintage icons. From 1940's victory rolls to 1960's sky-scraping beehives, all are expertly executed by professionals.

Live entertainment will come in the form of dynamic duo, The Mersey Belles who will be entertaining shoppers with their renditions of vintage hits with added ukulele as they perform at the fair.

The event will run from 10am to 4pm and admission is just £2 for adults and free for children under 12.

For more information, visit:- TheVintageFair.com or head to Facebook.
Pre-Christmas parking boost for local retailers
WIRRAL Council is once again supporting shoppers and local businesses by re-introducing its 'Free After 3' parking initiative in Council car parks throughout the whole of December.

All Council operated car parks will be free to park in after 3pm every day in December, giving residents and visitors the chance to go Christmas shopping without paying to park.

As well as the 'Free After 3' offer, people will be able to park for 'Free All Day' at any Council operated car parks on Boxing Day and New Year's Day.

Parking will also be free from 3pm in Council car parks in Birkenhead on Friday 25 November 2016 to attract visitors to the area for the Christmas Lights switch on in Hamilton Square.

Cllr Stuart Whittingham, Wirral Council Cabinet member for Highways and Infrastructure, said:- "We are only too aware of the difficulties being experienced by retailers in the borough. This is why, as part of our pledge to support the local business economy, we are putting forward these proposals again to support local businesses/markets and help attract people to the shops before Christmas and afterwards to the sales."

Paula Basnett, CEO of Wirral Chamber of Commerce, said:- "We welcome this news as it will encourage Wirral residents and visitors to use retail centres in our borough, rather than in neighbouring areas, which can only be seen as a very positive move and one which will benefit our businesses and Wirral's economy."

The initiative applies to Council operated car parks only; motorists will still have to pay for on street parking in Birkenhead.