Wirral Council encourage HIV testing for adults during HIV testing week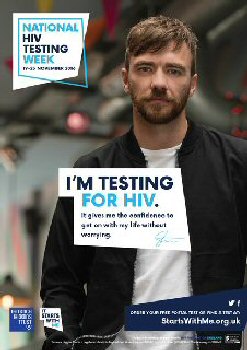 NATIONAL HIV Testing Week 2016 will start on Saturday, 19 November 2016. Wirral Council and Wirral Community Trust are promoting HIV awareness and HIV testing for adults in Wirral, of any age, gender or sexual preference who would like to know their HIV status.

HIV (Human Immunodeficiency Virus) weakens a person's immune system, the part of the body that fights off diseases and can be caught by anybody through unprotected sex. If you can answer 'Yes' to any of the statements below and are concerned that you could have been exposed to HIV, then you should consider testing.

► I had a casual relationship with a new friend I met on holiday.

► I went on a date with someone I met online and ended up having sex with them.

► I have had 2 or more 'no strings' sexual partners in the past year.

► I find using condoms with a new partner a hassle.

► I'm into girls and guys.

► None of the above, but I wonder if I could still be at risk of HIV.

Adults who are concerned that they've taken risks and could've been exposed to HIV should contact any of the services in Wirral listed below, for confidential help and support. HIV testing is free, quick and confidential.

► Sexual Health Clinics (various locations) can be found online.

► Via the Terrence Higgins Trust in Birkenhead.

► By post (for some people) via:- Test.HIV.

Finding out not only gives you peace of mind, but also means that you can get treatment that can keep you in good health. Fiona Johnston, Director of Public Health, Wirral Council says:- "With National HIV Testing Week approaching, I would encourage all those who think they may be at risk of HIV, such as men who have sex with men, or those who are worried after having unprotected sex, to seriously consider testing. Treatment is improving all the time, and the earlier the infection is caught, the better. Condoms are the best barrier against HIV, other sexually transmitted infections (STIs) and unplanned pregnancies."

Wi-Fi available to visitors at Southport and Ormskirk Hospitals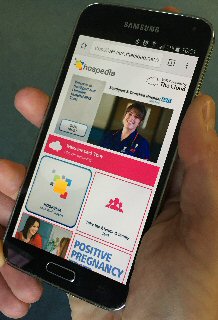 VISITORS can now benefit from Wi-Fi at Southport and Ormskirk Hospitals. Southport and Ormskirk Hospital NHS Trust worked with Hospedia, the company that supplies the bedside entertainment system to patients, to make Wi-Fi available across the both sites. Andrew Green, Facilities Manager for Technical Services, said:- "Mobile phone reception in buildings like hospitals can be patchy at times so we hope the option to switch to Wi-Fi will benefit our visitors. We do ask, however, that visitors continue to refrain from using their phones on wards or clinical areas as they can interfere with medical equipment." Each Wi-Fi user receives 15 minutes free airtime per day. Charges for additional access are:-

► 2 hours £2.50
► 24hours £5
► 1 week £15
► 1 month £28

Wi-Fi access is provided through Sky UK's The Cloud network for which registration is needed. This can be done from any computer or mobile device. Internet access continues to be available to patients through the Hospedia beside system.
Merseyside Search and Rescue are looking for new member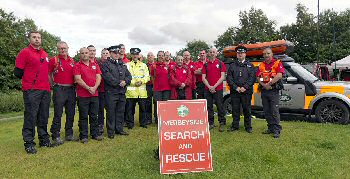 IF you like the outdoors, are a team player and want to join a friendly team of volunteers who dedicate their time to helping others in need, then why not apply to become a member of Merseyside Search and Rescue. All types of applications will be considered from team support volunteers to people wishing to become Search Technicians and beyond. Please visit the Merseyside Search and Rescue website for more information.
Deceased estates notice - Lilian May Jackam
Pursuant to the Trustee Act 1925, any persons having a claim against or an interest in the Estate of Lilian May Jackam (also known as Lillian May) Jackam (Deceased), late of Birch Abbey Rest Home, 55 Alexandra Road, Southport, Merseyside, PR9 9HD, UK, who died on 04/10/2018, are required to send particulars thereof in writing, to the undersigned Solicitors, on or before 24/05/2019, after which date the Estate will be distributed having regard only to claims and interests of which they have had notice. Churches Solicitors, 12 High Street, Fareham, Hampshire, PO16 7BL, UK. Ref:- 'T553015.'
..Paid Advert..
Contact us:-
(+44) 08443 244 195
Calls will cost 7p per minute, plus your telephone company's access charge.
Calls to this number may be recorded for security, broadcast, training and record keeping.

News24@SouthportReporter.com
4a Post Office Ave, Southport, Merseyside, PR9 0US, UK


Our live Southport Webcam image above.
To see it live, please click on image.

Event Notices

More events that are taking place on Merseyside can be found on our Event Listings Calendar.

Click on here to see our event calendar.
Are you going to this event? If you are please let us know what you thought of it!

These are our other websites within the Southport & Mersey Reporter Network.

Mersey Reporter

Formby Reporter

Liverpool Reporter

Southport TV
| | |
| --- | --- |
| | © - Southport Reporter® is the Registered Trade Mark of Patrick Trollope |
..