Carers urged to know their rights
CARERS in Liverpool may be missing out on vital support that could make their life easier. As part of Carers Rights Day, on Friday 25 November 2016, the City's estimated 50,000 carers are being urged to request an assessment to make sure they are getting all the help they are entitled to.

The number of carers in receipt of direct support from the City Council has risen by 24% over 2015 to 1,800, but is still only less than 4% of the total number.

2 drop in events are being held in the City, on Friday 25 November 2016, for people to find out more about the help available:

Liverpool Carers Centre and The Brain Charity are offering a chance to meet carer advocates and their health and wellbeing co-ordinator at their centre on Norton Street from 1pm to 4pm. Call:- 0151 298 2999 for more information.

The Mersey Care NHS Trust Broadoak Unit on Thomas Drive in Dovecot is putting on an afternoon tea and information event, from 1:30pm to 4pm. More information is available by calling:- 0151 250 5045.

Once a carer has been assessed and are identified as being eligible, they receive a support plan, tailored information and advice. This can include access to:

► The Carers Health and Wellbeing Service delivered by Local Solutions - which offers a variety of activities for carers in the community with a range of support that reduces the negative impact of caring on them and promotes their health and wellbeing.

► The Carers Advocacy Service offered by The Brain Charity - free, independent, professional advocacy service for all carers

Councillor Paul Brant, Cabinet member for Adult Services and Health, said:- "Many people don't even realise that they are classed as carers and could well be missing out on vital benefits and other types of support such as respite breaks. Although the Council is having to make tough choices due to reductions in national spending, we are committed to providing support to the most vulnerable. This is why we are encouraging anyone who cares for a family member or friend to take up their right to a carer's assessment. This gives you the chance to talk about how caring affects you and to find out about what support you can get and the rights that you have."

To find out more about carer's assessments please visit Liverpool.Gov.UK/CarersAssessment or call Careline:- 0151 233 3800 for an information pack.

Hospitals hold Baby and Child Christmas Remembrance Service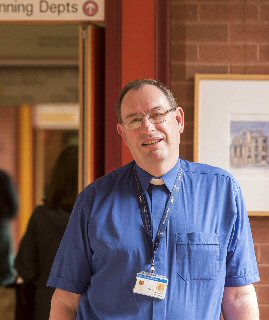 2 Hospitals will be offering support again to families remembering lost loved ones in the weeks before Christmas.

The Baby and Child Remembrance Service, will be held at Ormskirk Hospital and led by the Trust chaplain, the Rev Martin Abrams.

"The run up to Christmas can be a very exciting and special time, but it can also heighten a sense of loss, grief and isolation. This was a much appreciated and successful event last year. We hope the short, informal service will be supportive to anyone who has suffered a child or baby loss; not just recently, but at any time in the past. The Salvation Army band will join us and we will be writing the names of loved ones on baubles to hang from our Christmas tree." said Martin.

The event will start with refreshments in the main Ormskirk Hospital entrance, at 6.30pm, on Wednesday, 7 December 2016, before moving to one of the Hospital Gardens for the service.
Windy Arbour Farm, at Billinge is providing a Christmas Tree for the occasion. Trees of Remembrance will also be available in the prayer and quiet rooms at both Southport and Ormskirk Hospitals during December.

Visitors will be welcome to write the name or names of loved ones on a decoration and hang it from the tree.