50 Miss England 2016 finalists including Miss Southport and Miss Liverpool hope to have a Xmas Chart Hit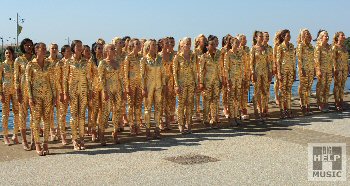 THE current Miss Southport "Chloe Brown" and Miss Liverpool "Molly McEntee Morrist" where both finalists in Miss England 2016, which is the National Final before Miss World. Both young ladies are featured in fellow finalist Rheo Parnell's forthcoming music video for an internationally distributed Charity Christmas single called:- "Our World."

The music video for the track was directed by award winning director Jack Van Spall from Mountain Pictures and was filmed in a variety of diverse locations across the Country. 1 of the locations featured 55 Miss England Finalists sporting shiny gold cat suits, made all the more sparkly on the hottest day of the year in July.

The song "Our World" was produced by Big Help Music, who is the leading Artist Development, Management and Recording Company, based in the UK, and was written by professional songwriter and former:- "That's Life" crew member, Michael Groth. The song was originally written for internationally acclaimed band U2, but it was never used on their album. "Our World" tells the extremely pertinent story of growing environmental breakdown, of the increasing extremes in weather and climate, and of social and political unrest on the planet. The song calls for the human race to work together in these difficult times.
The proceeds from "Our World" will raise money for the Miss England and Miss World, affiliated charity:- "Beauty with a Purpose." The charity works to improve the lives of sick, disabled and disadvantaged children throughout the UK and worldwide. Funds raised through:- "Beauty with a Purpose" are re-invested in the Towns and communities who raised them. The star of the song Rheo Parnell, who holds the title of Miss Coventry and Warwickshire, has been performing the song at Miss England events throughout the UK.

Big Help Record Company boss, Dutch Van Spall said:- "This is by far one of the most ambitious videos we have ever made. Having access to all 55 Miss England Finalists added some spectacular images and all of the girls have been incredibly supportive throughout the production process, which has had its challenges. We are very proud of the finished product and we hope it is well received by the British public. We have yet to see how successful we will be in the charts and we are realistic enough to realize we are up against some of the fiercest competition of the year. However, that is not our main aim. Raising awareness and funds for Beauty with a Purpose is the present we are hoping for this Christmas!"
You can check out the video on YouTube (above) and order your copy of "Our World" from Itunes, Rheo will be promoting at the official launch of the single, on the Miss England stand, at The Clothes Show, NEC Birmingham, on Friday, 2 December 2016, along with 2 previous Miss England winners - Doctor Carina Tyrrell and Natasha Hemmings. They will both be dressed as 'Golden Girls' in the gold jumpsuits worn by all the Miss England 2016 finalists, in Southport, Merseyside.
Mr Liverpool and Miss Liverpool contest opens registrations for audition
AFTER an amazing year, with Southport hosting both Mr World and Miss England, interest in the contest has been reignited in the region. Also with the current Miss England is from Preston and the current Mr England from Liverpool, it is even more in the minds of many fashion minded youths! To enter the 2017/18 Miss Liverpool, contestants must be aged 16 years (17 years by September 2016) up to 26 years old. They cannot be married or have been married and mustn't have children. Miss Liverpool will be holding audition mid January venue/date/time TBC. However contestants can enter online now by go going onto Miss England website or via sending an email to:- Pat.YoursTruly@btinternet.com. From auditions, only 30 girls will be chosen for final in May 2017. The winner of Miss Liverpool automatically into Miss England final later in 2017.

There will also be a Mr Liverpool Heat. It's worth noting that Mr England Heats are only held every 2 years and the next Mr Liverpool will be fighting this time to keep the Mr England title in Liverpool. Males age from 16 to 27 can enter. As with the ladies, contestants must have never been married and do not have children. There will be auditions again venue/date/time to be confirmed. However only 15 lads will be chosen for final despite their being huge numbers entering. Again Mr Liverpool will automatically into Mr England Final's. Our present Mr Liverpool, Christopher Bramell won Mr England and came 4th in Mr World making him also Mr UK and Mr Europe. Chris recently represented England in Mr Manhunt, in China and against very strong competition, Chris was amazingly chosen as 2nd runner up. Full rules and information can be found online.

Miss Liverpool's calendars are going on sale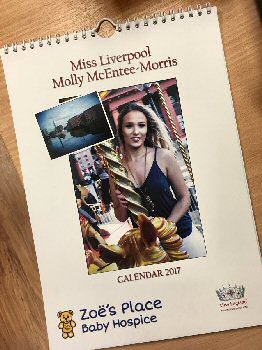 THIS week Miss Liverpool's calendars are going on sale. Photographs have been taken of Miss Liverpool 2016/17, Molly McEntee Morrist. The calendars are £4.99p and all proceeds, after printing costs and if applicable P&P, will go to Zoes Baby Hospice, which is Miss Liverpool's chosen charity. "We have raised over £3300 so far for Zoes and we aim to do far more before Miss Liverpool hands over her title to a new Miss Liverpool, later next year." Miss Liverpool Organizer Pat told us. You can obtain a limited number of these calendars on the Mersey Reporter Shop page from 7 December 2016.
Belshazzar's Feast on Tour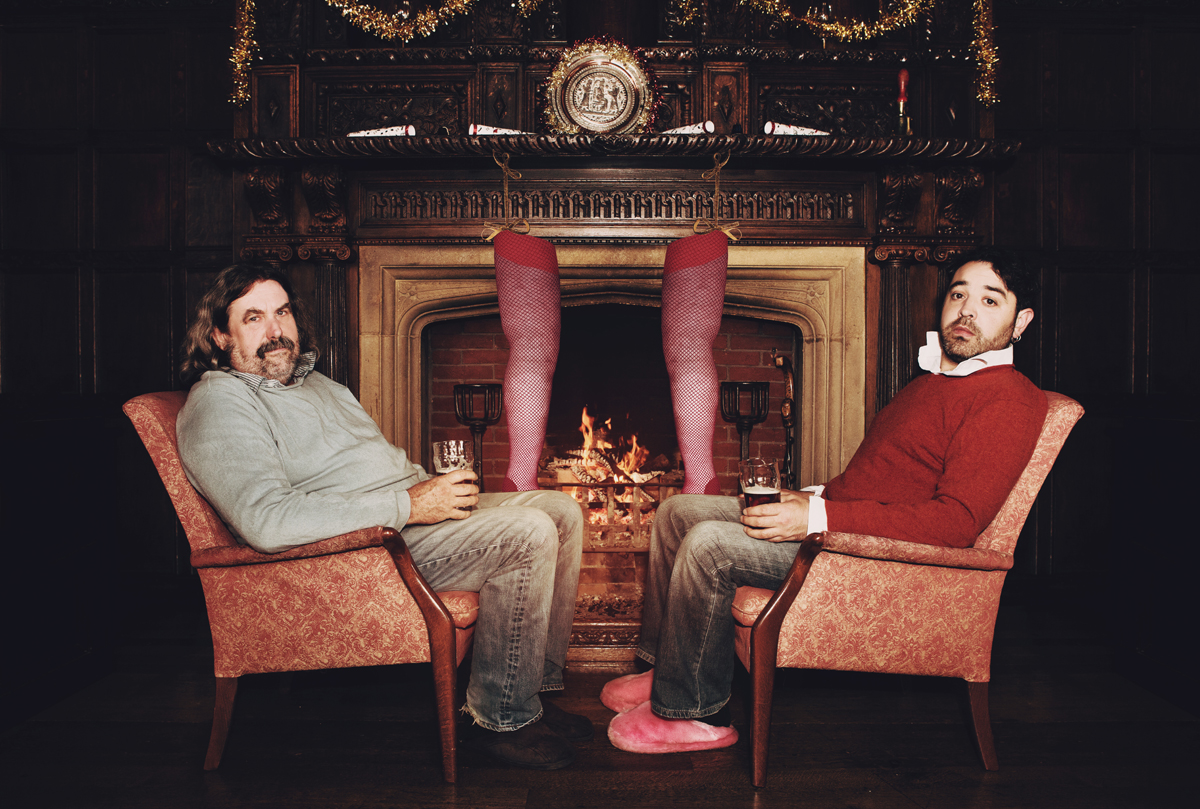 BELSHAZZAR'S Feast start with traditional English music, add a touch of classical and jazz, throw in a bit of pop and music hall, and top it off wry humour for a unique live experience that has made them 1 of the most popular duos in folk music.

Now in their 21st year together, Paul Sartin and Paul Hutchinson of Belshazzar's Feast bring a wealth of talent to the stage. This fantastic show stops off in Liverpool, on Thursday, 15 December 2016, when it will be performed in The Music Room, at the Liverpool Philharmonic Hall. To book tickets call:- 0151 709 3789 or visit:- LiverpoolPhil.Com.

Paul Sartin was a member of the multi BBC Radio 2 Award winning, big band, Bellowhead, and of Faustus. Consultant and Director of the Andover Museum Loft Singers, he is author of:- 'Community Choirs Collection – Folk' published by Faber Music, an editor of music publications, and a BASCA nominated composer whose commissions include works for the Central School of Speech and Drama, the Choir of Somerville College, Oxford, Streetwise Opera, and most recently, the BBC Radio 4 series:- 'Playing the Skyline.'

Paul Hutchinson's love of fusion music originates from his days in the renowned Celtic jazzers, Hoover the 'Dog. Pagoda Project', with jazz clarinetist, Karen Wimhurst, is the next exciting chapter in his musical journey providing a vehicle for his own compositions. Their debut album received the only 5 Star review in the March edition of Songlines and glowing tributes from amongst others, FRoots. Paul is resident tutor at Cecil Sharp House, Halsway Manor, Benslow Music Centre and Marlborough College. He has a keen interest in and knowledge of 17th and 18th Century dance music which has resulted in tours to Europe and America.

Belshazzar's Feast received a coveted nomination for the 'Best Duo Award' at the '2010 BBC Folk Awards' and are regulars at folk festivals across the summer, with touring including a popular annual Christmas tour of seasonal songs and tunes. They have released a series of critically acclaimed albums across their career, the latest being:- 'The Whiting's On The Wall (2014 / Unearthed)', a live album recorded over the course of 2 concerts at The Pound in Corsham. Recent broadcasts include appearances on the Claire Balding Show (BBC Radio 2), and In Tune (BBC Radio 3).

For more information about the show and also to see the other venues the tour is stopping at, please visit:- BelshazzarsFeast.com. The last show is on 22 December 2016, Cramphorn Studio, Chelmsford.
A new Revival to play at Southport's Fox & Goose
ON Friday, 2 December 2016, the up and coming alternative band 'New Revival' will be playing live at the Fox and Goose, cable Street, Southport. The 4 piece Rock band who fuse numerous genre's to create their own unique sound, which is coupled with a dirty sexy on stage presence. Lollipops, lipstick, slick licks and fishnets! '3 Monkeys Promotions' in association with the Fox and Goose.