Richard Ashcroft has just preformed in Liverpool
Photos by Jo Forrest.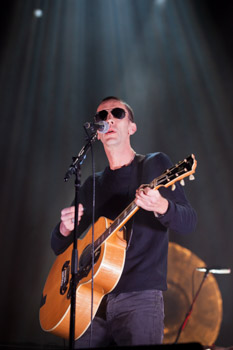 THE Liverpool Arena, on Wednesday, 7 December 2016, played host Richard Ashcroft, who made his much awaited return to the stage. The former Wigan based band, The Verve's lead singer and occasional rhythm guitarist, is now on his 4th solo album. This latest performance follows on from his 1st new album in 6 years. Richard Ashcroft performance at the venue might not have been his biggest audience of his career, but the show, with its pyrotechnics, lasers and strobes meant it was still 1 to remember for the history books. These are a few shots taken for us by Jo Forrest at the gig. Let us know if you attended and please do check out his website and Twitter page for his forthcoming arena shows in April 2017, that includes some special outdoor events! Let us know what you thought of the show via emailing us to:- News24@SouthportReporter.com.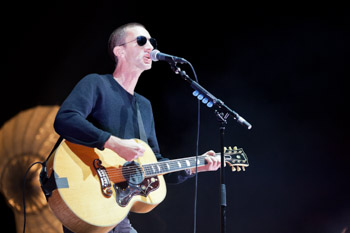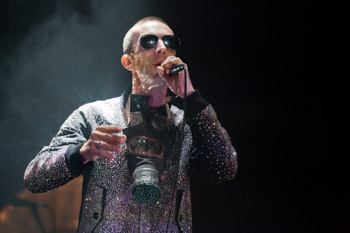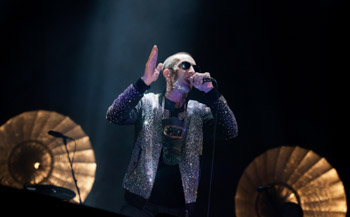 Brendan Joseph Corner sentence to jail after sexual assault in Wavertree
MERSEYSIDE Police has welcomed the sentence of a man for the sexual assault of a woman, in Wavertree, Liverpool, in August 2016. Brendan Joseph Corner, from Dingle, was sentenced to 8 years imprisonment, plus 4 years on an extended licence at Liverpool Crown court, on Thursday, 8 December 2016.
The Liverpool Crown court was told about the attack that took place in the early hours of Sunday, 28 August 2016. The Court was told that a woman, who had walked from the City Centre, via Upper Parliament Street to Earle Road, was at the junction with Freeman Street, when she was grabbed from behind by Brendan Joseph Corner, then dragged into Freeman Street, where he pushed her to the floor. She was sexually assaulted before the he then made off with her bag. The woman suffered a broken leg in the incident, but managed to get to the end of the road and flag down a passer by, who then contacted the emergency services.
An extract issued to the media, from Victim's Personal Statement said:- "Since this happened, my perception of people has changed. I have not been out of my home very much since, I have not been out at night and if I've gone out in the daytime, I have not been alone. I feel I don't know what to expect from people anymore, I am anxious about going out in general. This attack has affected me and my ability to be a Mum, due to the injury I sustained, the time in Hospital and heavy painkillers I was on. I was constantly drowsy and required support with my child, as I could not care for him alone. The injury that I suffered was a badly broken femur, it was an unusual injury and I remember the paramedic telling me that this type of injury is usually caused by the force of a car or motorbike accident. I felt shocked that a stranger could do this to me, I could not grasp the reality of what he had done. I fought for my life that night, he was forceful and aggressive and I was terrified. One minute I was walking home listening to my music, the next my world was turned upside down. I have had problems sleeping, I've suffered with flashbacks, nightmares and anxiety."

Following extensive enquiries by the Meryside Police's specialist Unity Team, that included CCTV appeals, Brendan Joseph Corner was arrested and charged. Detective Sergeant John Harrison, from the Force's Unity Team, said:- "This was a horrendous and life changing ordeal for the victim to go through, and I would like to praise her bravery and courage, for telling the Police in the 1st instance, and for the strength she has shown during the court process. It is testament to her and the account she gave that we have been able to bring Corner to justice. We are satisfied that this dangerous predator is now behind bars and unable to commit further Offences within the community. I would also like to put on record our thanks to the help from businesses, Council and licensed premise owners in Liverpool City Centre, as their CCTV footage was invaluable in our investigation. Sexual assault is a very personal crime which many victims, understandably, struggle to come to terms with and it can have a devastating effect for the rest of their lives. There is no doubt that this has had a significant impact on his victim, who will now have to live with this for the rest of her life. There is a great deal of support and advice out there and we can put measures in place to help victims from the point they make a report to the Police right through to the court hearing. I would urge anyone who has been sexually assaulted or raped to find it within themselves to tell someone what has happened to them so that they do not suffer in silence."

Anyone wishing to report a sexual offence can call Officers in the Force's specialist Unity Team on:- 0151 777 1382. Information can also be passed to Crimestoppers, anonymously, on:- 0800 555 111.
Santa Watch Webcam - Merseyside 2016 soon to be live again...
OUR annual festive webcam will again be live, watching out for Santa as he visits Merseyside. The undisclosed location will again have a webcam beaming live images of a chimney. Watch as Santa appears. Last year he popped over and could be seen 3 times over the night, on the Merseyside roof top. More information to follow in our next issue...