Mersey Tunnels users encouraged to consider impact of track renewal works on journeys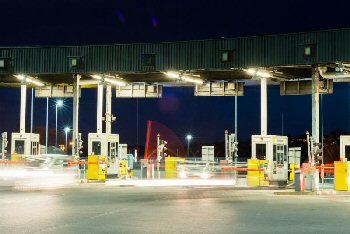 MERSEY Tunnels users are being urged to play their part in keeping the City Region moving during the Wirral Loop Line track renewal works which start, from 3 January 2017. Regular Tunnel users are being warned that the Birkenhead and Wallasey tunnels are likely to be a lot busier for the 1st 6 weeks of the year, when there will be no cross river rail services, and are advised to travel out of peak times where possible or to allow more time for their journeys and plan in advance. Meanwhile, rail users are being encouraged to stick to public transport; express rail replacement services, existing cross river buses and the Mersey Ferries to help keep the tunnels and surrounding routes flowing.

Merseytravel's figures show that an increase of just 10% on peak AM and PM traffic flows in the tunnels would lead to significant levels of congestion.

That congestion would not only have an effect on existing tunnel users, but would also slow down rail replacement and cross river bus services; key travel alternatives during the works.

Advice for regular tunnel users:-

► Look to travel at non-peak times where possible and allow extra time for your journey.

► Ensure that your car is winter-ready to avoid any potential breakdown in the tunnels which would cause disruption and delays to all motorists

► If you don't have one already, apply for a Fast Tag. As well as saving you money on each tunnel journey, it will assist in managing traffic flow through the toll plazas.

► If you are a road haulier/delivery firm, discuss with businesses and organisations that contract your services whether deliveries or pick-ups can be rescheduled to avoid travel through the tunnels at peak periods.

Mersey Tunnels Control Centre will be monitoring traffic across the Mersey Tunnels estate to proactively respond to all incidents to minimise the impact to motorists.

Wayne Menzies, Chair of the Liverpool City Region's Major Events Transport Board and Head of Rail at Merseytravel, said:- "Wirral line rail users will be well aware of the impact the track renewal work will have on their journeys, but regular tunnel users may not be aware that it's likely to have an impact on their journeys too. Like rail users, they need to be prepared and to consider their options. Encouraging rail users to stick to public transport, and regular tunnel users to consider when they travel, can help manage the flow of traffic through the tunnels for everyone's benefit, including those on express rail replacement or cross-river bus services."

'Live' journey times through the tunnels are available through Merseytravel's travel updates and Wirral loop line track renewal, online or through the downloadable Merseytravel app.
Remember to view our Santa Watch Webcam 2016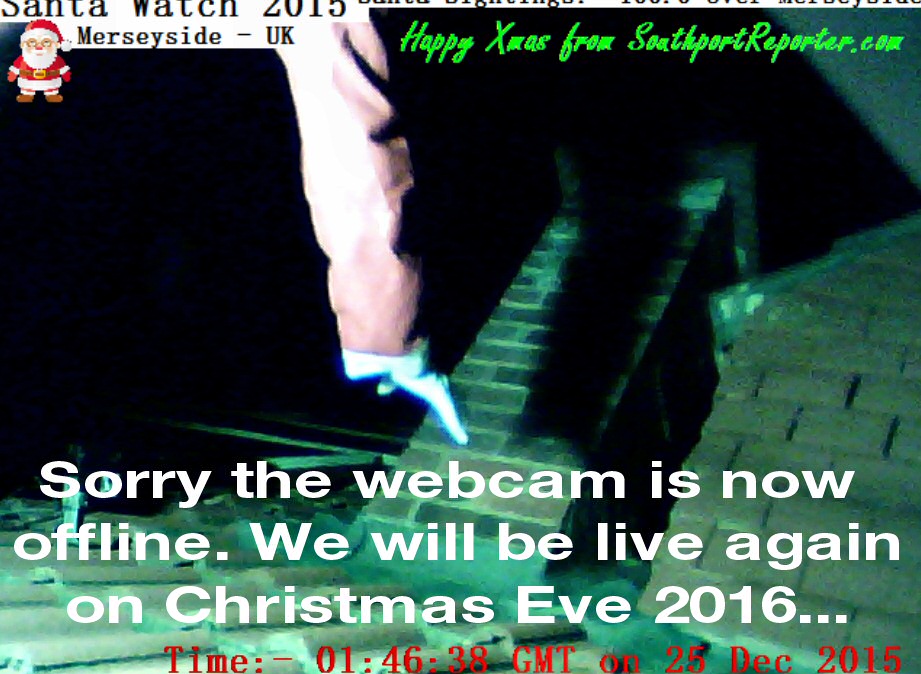 ON Christmas Eve, we will again be hosting our live Santa Webcan, which is part of a large network of webcams throughout the world, via:- EmailSanta.com. It's well worth checking out the Email Santa site! This fantastic site began when a 1997 Canada Post strike prevented the Head Elf's young niece and nephews from sending their letters to Santa. Our Santa Watch Cam will go live at around 10:30am, on Christmas Eve, as normal. Let's hope you will get to see him make his deliveries again this year! Last year we got a fantastic shot of him as he made his calls... But remember, if he is in the area, go to bed! Also, check out the Santa Tracker on NORAD, who are keeping us up to date on his locations throughout the night...

Christmas opening hours for Council services
WIRRAL Council has released details of Christmas opening hours for key buildings and services. Due to major budget reductions, Council staff have to take 4 days of unpaid leave every year. Taking the majority of these days at Christmas allows a number of Council buildings to be closed, making savings of more than £1 million.

Some Council services won't be available between Christmas and New Year. Many services can still be requested through the Council's website, but will not receive attention until services resume on 3 January 2017.

All Council Libraries and One Stop Shops will close at their usual times on Friday, 23 December 2016 and reopen on Tuesday, 3 January 2017. All leisure centres will be closed from Saturday, 24 December 2016 to Tuesday, 3 January 2017, apart from on Saturday, 31 December 2016, when they will be open for the following times:-

► Beechwood Recreation Centre, from 9am to 4pm.
► Wirral Tennis Centre, from 9am to 4pm.
► Europa Pools, from 9am to 4.30pm.
► Woodchurch Leisure Centre, from 9am to 1pm.
► Leasowe Recreation Centre, from 9am to 1pm.
► The Oval.
► Public swimming, from 8am to 2pm.
► Disability family swim, from 2pm to 3pm.
► Fitness suite, sports hall classes and grounds, from 9am to 3pm.
► West Kirby Concourse.
► Sports hall, fitness suite and swimming, from 9am to 3pm.
► Last ticket for the fitness suite and swimming is 2.30pm.
► Centre closes at 4pm.
► Guinea Gap Leisure Centre.
► Leisure Pool, from 8.15am to 3pm
► Training Pool, from 8.15am to 9am and 12noon to 3pm.
► Fitness Suite, from 9am to 3pm.
► 3G Pitches, from 9am to 3pm.

The Council's telephone services including Council Tax, Housing Benefit and Council Tax Support, and Streetscene will be closed, from Saturday, 24 December 2016, reopening, on Tuesday, 3 January 2017.

As Christmas Day falls on a Sunday this year, bin collections are subject to one small change. If you are scheduled for a collection on Boxing Day, on Monday, 26 December 2016, your bin will be collected, on Saturday, 24 December 2016, instead. All other collections over the Christmas period will take place as normal.

There are no garden waste collections over the Christmas and New Year period, from 16 December 2016. It will re-start on your scheduled collection day from 17 January 2017 onwards.

Gritting teams will be on standby 24/7, throughout the Christmas period.

Please call:- 0151 647 7810 to report an emergency relating to:-
Trees
Road and pavement maintenance and repairs
Road signs
Traffic management
Traffic signal faults
Fly tipping
Highway drainage and flooding
Dangerous buildings and structures
Please only call this number if the emergency is critical, or could cause a risk of danger to a member of the public.

The Registrars' office will offer a limited service over the Christmas period. If you need to register a death, appointments will be available as follows:-

► 23 December 2016, from 9am to 12noon.
► 28 December 2016, from 9am to 1pm and 2pm to 4pm.
► 29 December 2016, from 9am to 1pm and 2pm to 4pm.
► 30 December 2016, 9am to 12noon.

Please ring:- 0151 666 3684 to make an appointment.

If you have an emergency relating to Adult Social Care in Wirral between 9am and 5pm, on 28 December 2016, 29 December 2016 and 30 December 2016, please contact the Central Advice and Duty Team on:- 0151 606 2006.
For Children's Services emergencies, call the Multi Agency Safeguarding Hub on:- 0151 604 3502.
If you are calling after 5pm, or on any of the days not listed above, and if your enquiry is urgent, please contact the Emergency Duty Team, on:- 0151 677 6557.