More information request as investigation of murder of Paul Groom leads to arrest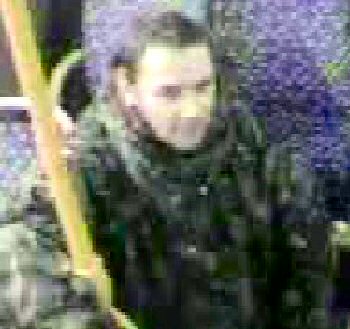 MERSEYSIDE Police Detectives investigating the murder of Paul Groom have arrested and charged with the murder, Michael Hill, aged 32, from Kirkby. We are told that he will stand trial in June 2017.

Detectives are still keen to speak with anyone who may have seen or spoken with Paul, between 3pm, on Wednesday, 7 December and 10am, on Saturday, 10 December 2016. When last seen, Paul was wearing a green camouflage coat and was with his dog, a brown whippet, which he was often seen walking in the Fazakerley area.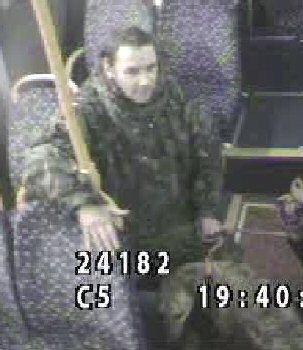 Merseyside Police have also issued a CCTV image of Paul, taken on a number 17 Stagecoach Bus, that he is believed to have boarded close to Kirkby Golf Club. The bus travelled to Longmoor Lane, in Fazakerley, at around 6.15am, on Thursday, 8 December 2016 and the image is being issued in the hope that anyone who saw or spoke to Paul on the bus may have further information.

Paul was treated by paramedics at his house in Longmoor Lane, Fazakerley, at around 10.30am, on Saturday, 10 December 2016, after a friend became concerned about him and called:- 999. He was taken to Hospital with a serious head injury and sadly died shortly after 10pm.

Detective Inspector Cath Haggerty said:- "We are particularly keen to speak with anyone on the number 17 Stagecoach Bus, early on the morning of Thursday, 8 December 2016, who saw or spoke with Paul. I'd encourage people to look at his picture and cast their minds back to see if they remember seeing him anywhere at all during this time. Any information that helps us build up a picture of Paul's movements prior to his death, on Saturday could be crucial to our investigation."

Anyone who saw Paul between these times is encouraged to call detectives on:- 0151 777 6049 or Crimestoppers on:- 0800 555 111.
"My Tax Return was on my yacht…which caught fire"
EACH year HM Revenue and Customs (HMRC) receives a number of unusual excuses why Self Assessment (SA) customers didn't complete their Tax Return on time. In 2016, these include:-
| | |
| --- | --- |
| 1. | My Tax Return was on my yacht, which caught fire. |
| 2. | A wasp in my car caused me to have an accident and my Tax Return, which was inside, was destroyed. |
| 3. | My wife helps me with my Tax Return, but she had a headache for 10 days. |
| 4. | My dog ate my Tax Return... and all of the Reminders. |
| 5. | I couldn't complete my Tax Return, because my husband left me and took our accountant with him. I am currently trying to find a new accountant. |
| 6. | My child scribbled all over the Tax Return, so I wasn't able to send it back. |
| 7. | I work for myself, but a colleague borrowed my Tax Return to photocopy it and lost it. |
| 8. | My husband told me the deadline was the 31 March... |
| 9. | My internet connection failed. |
| 10. | The postman doesn't deliver to my house. |
The reasons above were all used in unsuccessful appeals against HMRC penalties for late Returns. Ruth Owen, HMRC Director General of Customer Services, said:- "Blaming the postman, arguing with family members and pesky insects; it's easy to see that some excuses for not completing a tax return on time can be more questionable than others. Luckily, it's only a small minority who chance their arm. But there will always be help and support available for those who have a genuine excuse for not submitting their return on time. If you think you might miss the 31 January 2017 deadline, get in touch with us now; the earlier we're contacted, the better." The deadline for sending 2015 to 2016 Self Assessment Tax Returns to HMRC, and paying any tax owed, is 31 January 2017. Self Assessment customers can now also submit their return via their Personal Tax Account, it takes 5 minutes to sign up for an account and can be done online. There are 985,000 people registered for Self Assessment in the North West.

Britain's Got Talent Star performs for patients and staff at The Clatterbridge Cancer Centre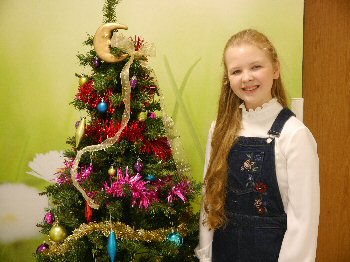 A special visit was made to The Clatterbridge Cancer Centre NHS Foundation Trust, just before Christmas by Britain's Got Talent sensation Beau Dermott. The youngster from Widnes, who earned Amanda Holden's Golden Buzzer, on the TV talent show, sang for staff and patients at the Wirral Hospital.

Beau's dad Ian was treated at The Clatterbridge Cancer Centre after being diagnosed with cancer earlier this year and the 12 year old was delighted to perform for the people who treated him. She said:- "It has been really nice to show our appreciation to everyone, to thank them for helping my dad and to sing for other patients. It was quite scary when dad was getting treated, but everyone was really lovely and I always trusted them to help him."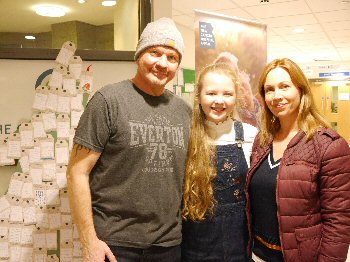 Ian, who received radiotherapy and chemotherapy at The Clatterbridge Cancer Centre, Wirral, during the summer, said:- "Everyone at Clatterbridge was so supportive. There were times when I didn't want to face the treatment but the nurses and radiotherapists supported me and kept me going. It is lovely to be back here and we will do anything and everything we can to support the work that happens here."

Beau sang a selection of songs including festive favourites Have Yourself a Merry Little Christmas and Happy Christmas War is Over, before finishing her set with Defying Gravity from the Musical Wicked, the song that wowed the audience on BGT.

Beau is now planning a concert at The Philharmonic Hall in Liverpool on 15 April 2017. The Clatterbridge Cancer Charity is 1 of 3 charities that will benefit for the event.
Adelphi workers to strike over poverty pay
LOW paid workers at Liverpool's world famous Britannia Adelphi Hotel went on strike, on 23 December 2016 and will again walk out on New Year's Eve after their scrooge employer flatly refused to negotiate on pay and conditions despite a huge rise in profits.

RMT members, who work at the Hotel, said that they will not book on for shifts that start between a minute after midnight and 23:59, on 23 December 2016 and do the same again on 31 December 2016.
These are 2 of the Hotel's busiest days of the year and it has shocked many tourists in the area.
The RMT said that:- "Despite Adelphi profits rising by 40% to £1.14 million, helping Britannia to double its group profits and hand out a huge £35 million dividend, the company remains a minimum wage employer and refuses to discuss paying the Living Wage Foundation rate of £8.45. As profits have risen, the Hotel has added to staff anger by blanking RMT's call to end 0 hours contracts, cutting room cleaning times by 20%, reducing staffing levels and even denying its workers free use of the Hotel car park."

RMT General Secretary Mick Cash said:- "It is shameful that the Adelphi's owners are sweating both their assets and their workforce while paying the lowest possible wages. Tourism in Liverpool is booming, yet Britannia is denying its staff a fair share of the profits they have generated. Britannia Group boss Alex Langsam has raked in a personal fortune of £220 million on the backs of our members' labour, and they have had enough. Britannia can clearly afford to pay a living wage, and the company knows that RMT is ready to talk whenever they are, but our members have served notice that they will no longer be treated like Victorian-era servants."

We have contacted Britannia Group for a comment. When we get a reply to our email we have sent them, we will publish for you.
Has this strike affected you? What do you think of this strike action and are you taking part in it? Please let us know your views via emailing our news room via:- News24@SouthportReporter.com.