'Have your say' message with launch of M56 and A5036 options consultations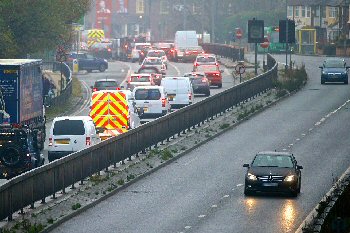 PEOPLE across Merseyside and Cheshire are being encouraged by Highways England to take part in consultations for 2 major road improvements delivering better journeys and a multi million pound boost for the local and regional economy.

The 6 week public consultations over the shortlisted options for a brand new Junction 11a, along the M56 near Runcorn in Cheshire; serving the new Mersey Gateway bridge; and improvements to the A5036 Port of Liverpool route in Merseyside, will start, on Monday, 16 January 2017 and will be accompanied by a series of public information events.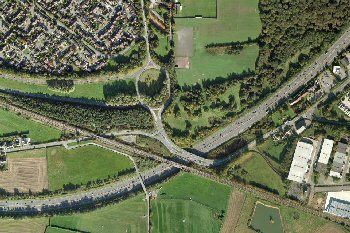 Proposals for improving the busy A5036, Port of Liverpool link, are designed to tackle congestion and make journeys more reliable

Money for each of the improvements is included in the Government's £15 billion Road Investment Strategy. As well as improving journeys for commuters and commercial road users, the improvements will support future investment in jobs and housing.

Jacqui Allen, Highways England's Regional Investment Manager for the North, said:- "We have done a lot of work on both proposals since public awareness events last year and the consultations over the next few weeks provide an opportunity for people using or living near the A5036 or M56 to help us determine which of the options to take forward to the next stage of design for a start of work before the end of 2020."

While the options for the A5036 link between the motorway network, at Switch Island and the Port of Liverpool, remain a choice between improving the existing road or building a brand new bypass through Rimrose Valley, some of the ideas have changed. New plans include modifying suggested junction improvements along the existing road to reduce the impact for local people.

Options for the new M56 Junction 11a include 2 different ideas for modifying the existing Murdishaw Roundabout with the A553 Southern Expressway. In addition to this new junction there is also a plan to build a small roundabout North of the West Coast Main Line to provide the westbound entry and exit slip roads, for the M56. An option for a new junction West of Murdishaw Roundabout has now been discounted.

Aerial view of M56 and existing layout of Murdishaw Roundabout along the local road network

More information, including consultation brochures and electronic versions of the questionnaires, as well as details of the consultation events, will be available online from Monday, 16 January 2017, for M56 and the Port projects.
3 men where arrested following traffic stop, in Formby
MERSEYSIDE Police have confirmed that 3 men where arrested following a traffic stop, in Formby, Merseyside. At around 4.30pm, on Thursday, 6 January 2016, Officers stopped a Transit van, on Elbow Lane, Formby and following a search of the vehicle, found what is believed to be either stolen or counterfeit designer clothing, including labels such as North Face and Jimmy Choo. 3 men, aged 64 years, 46 years and 21 years, all from the Formby area have been arrested on suspicion of handling stolen goods. They remain in police custody at this time. Detective Chief Inspector Gayle Rooney said:- "Handling counterfeit or stolen goods is a serious offence and not a victimless crime with legitimate businesses losing out. If you are offered cheap goods, no matter how good the 'bargain' appears to be, please don't buy them. Call the Police via:- 101 or Crimestoppers and tell us where and when you saw them."

Landlord fined for putting tenants at risk
A landlord who refused to sign up to Liverpool's Landlord Licensing scheme, despite a legal notice being served, has been fined.

James Bennett, of Withycombe Road in Warrington, pleaded guilty at Liverpool Magistrate's Court to renting out an unlicensed property in Hawkesworth Street, Anfield. The defendant also pleaded guilty to a second charge of not providing the City Council with information about the house, despite numerous communications from the Council and finally a legal notice served on him.

He has been fined £800 for operating an unlicensed property, £200 for failing to comply with a legal notice and a further £80 victim surcharge. Mr Bennett has also been ordered to pay the Council's legal costs of £625.91. District Judge Lloyd made clear during sentencing that the commission of both offences was a serious matter and that the licensing of private rented properties within Liverpool was a matter of safety.

Liverpool's Landlord Licensing Scheme came into force in 2015 with the aim of driving up standards in the private rented sector, and action is now being taken against those who are still refusing to sign up.

Landlords have to meet a variety of conditions around fire, electric and gas safety rectifying disrepair issues, tackling pest infestations, keeping the exterior in a good state of repair and dealing with complaints about anti social behaviour caused by tenants.

Liverpool City Council's Cabinet Member for Housing, Councillor Frank Hont, stated:- "As a City Council we are determined and committed to bringing non compliant landlords to task and will take action against those who ignore the law. This not only raises the standards for tenants but creates a level playing field for those compliant landlords in our City. If Mr Bennett had licensed his property as required he wouldn't now be faced with a £1700 fine. This is a real partnership approach and we are working closely with other Council Departments which hold information relating to rental properties, and this approach ensures we can, and will, identify and take action against landlords with unlicensed properties."

Almost 8,000 landlords responsible for more than 44,000 properties are already engaged with the Landlord Licensing scheme.

Current and prospective tenants can access a database online to see if their landlord is on the database.

Landlord licensing has the backing of campaign groups including Shelter and Generation Rent.
You Win Again - The Story of the Bee Gees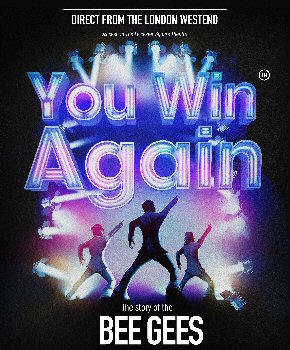 DO you remember the songs? Well now you can experience their story! Following its West End debut at the Leicester Square Theatre:- 'You Win Again - The Story of the Bee Gees' will be embarking on its 1st ever nationwide tour.

Immerse yourself into the brothers' hits through the 60's, 70's and 80's, topped off with a glittering array of iconic artists they wrote for, such as Diana Ross, Celine Dion and Dionne Warwick. This spectacular production tells the incredible story of 'The Brothers Gibb' in an all new musical experience through the eyes of their manager.

Follow the band and their lives, through the early charting triumphs and fall from grace onto their meteoric climb back to the to,,,, to become the multi million selling:- 'Super Group' we know and love today.

This breath taking concert spectacular takes you on a musical journey through all your favourite songs, including:- 'Night Fever', 'Stayin' Alive', 'More Than A Woman', 'You Should Be Dancing', 'How Deep is Your Love?', 'Jive Talkin', 'Tragedy', 'Massachusetts', 'Words', 'I've Got to Get a Message to You', 'Too Much Heaven', 'Islands in the Stream', 'Grease', 'If I Can't Have You' and many more!

'You Win Again – The Story of the Bee Gees' is touring the UK and will be stopping at Southport Theatre, on 11 February 2017. For more information and to book tickets, contact the Box office, on Promenade, Southport, Merseyside, PR9 0DZ, in person, or by calling them on:- 0844 871 3021. Alternatively go to the Theatre's website.