Jim Moray is due to play at The Music Room, in the Liverpool Philharmonic
Photo taken by
David Angel.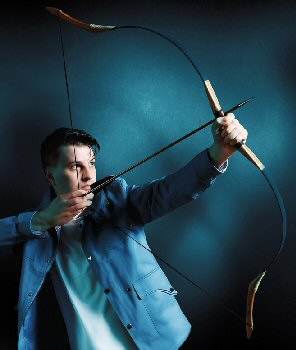 THE multi award winning folk musician, Jim Moray, has recently relocated to Liverpool, and is now due to hold a live performance of his acclaimed album 'Upcetera,' within the City.

Accompanied by a 9 piece ensemble including:- strings, woodwind, piano, double bass and drums, he will be re-imagining traditional ballads as dramatically orchestrated torch songs or a sort of English Fado in what is set to be an amazing show.

For 15 years Jim Moray has been at the forefront of a new movement in English traditional music. 'Upcetera' heralds a new chapter for the producer and has received the best reviews of his career, including 5 stars from Mojo, fRoots and R2 magazines.

As well as launching his own 'Low Culture Podcast,' he has also found the time to contribute 3 new songs to BBC Dr Who spin off show 'Class,' and can be seen playing guitar in the final episode!

His 'Upcetera Tour' will start on Friday, 27 January 2017, at The Music Room, Liverpool Philharmonic. More information visit the venues website.
Vue Southport celebrates 'Super Mondays' with £3.99 ticket
!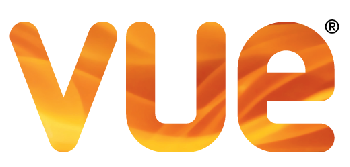 TO kick start the New Year, Vue Southport is offering customers a massive incentive to turn Mondays from a day of dread, into their favourite day of the week. From 9 January 2017, Vue Southport will be offering £3.99 tickets * all day on Mondays, with no sign up required just the tonic to cure the January blues. Not to be missed films this month include:- 'Award season frontrunners Silence', directed by Martin Scorsese and 'La La Land', starring Ryan Gosling and Emma Stone. Leigh Loudon, General Manager of Vue Southport commented:- "People don't generally look forward to Mondays but with the introduction of this great value offer, we think that's about to change! We look forward to welcoming people to Vue Southport throughout 2017 for the ultimate big screen experience." Book your tickets now online.

Incredible art exhibition featuring works by blind veterans to open in Liverpool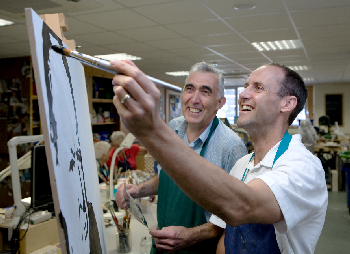 AN art exhibition exploring the role of art and craft in assisting blind and vision impaired veterans overcome the barriers and challenges of sight loss will open in Liverpool, on 14 January 2017.

The exhibition, held at St George's Hall, will include paintings, wood work and ceramics produced by a number of blind veterans who have been trained in new techniques after visiting the charity's training and rehabilitation centres.

Since the charity's founding in 1915, Blind Veterans UK has considered the study of art and craft skills to be an important element of rehabilitation for the blind veterans it supports. The exhibition called:- 'Art – Life Beyond Sight Loss' will exploring the impact of arts and crafts on the lives of blind veterans and illustrate how the military charity has enabled many of its beneficiaries to build confidence, self belief and independence.

The exhibition will be open to the public until 29 January 2017, excluding Monday's and Tuesday's, and from 10:00am to 16:00pm.

Admission is priced at:- £3 per adult, £1.50 per child with reduced rates available for groups and schools.

Many of the items displayed in the exhibition will be up for auction, including a collection of signed portraits of celebrities such as:- Steven Gerrard, Joanna Lumley, Andy Murray, Lorraine Kelly and many more.

Visit Blind Veterans website for more information and to bid on the auction.

Visitors to the exhibition will also be given the opportunity to learn about the origins of the charity, Blind Veterans UK's connections with Liverpool and how they can get involved.

For those particularly interested in volunteering with Blind Veterans UK, volunteer drop in days will be held, on Wednesday, 18 January and on Thursday, 19 January 2017, for people who want to learn more about volunteering opportunities in Liverpool. You can contact them via sending an email or call them on:- 01492 864574. You can also obtain more information about the art exhibition, auction or volunteer drop in days via these contact options as well.

Did you know that the Blind Veterans UK was founded in 1915 and the charity's initial purpose was to help and support soldiers blinded in World War I?
Interestingly the organisation has gone on to support more than 35,000 blind veterans and their families, spanning World War II to recent conflicts including Iraq and Afghanistan.

For more than a century, the charity has been providing vital free training, rehabilitation, equipment and emotional support to blind and vision impaired veterans no matter when they served or how they lost their sight.