Tramway and Light Railway Society to look at the construction and development of Merseyrail's Link and Loop Line
Photograph by John Ryan.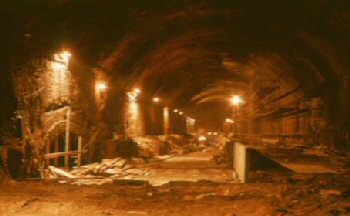 ON Monday, 16 January, 2017, the local Tramway and Light Railway Society Merseyside Branch will be holding it's 1st meeting of the New Year, at The Greenbank Sports Academy, Greenbank Lane, Liverpool, L17 1AG, from 7:30pm.
With all the work going on, on Merseyrail's Wirral Line, the group have chosen the topic of the talk to be, The construction and development of Merseyrail's Link and Loop Line, 1971 to 1979. This fascinating bit of local history will be talked through by John Ryan, who also took this photo of the original workings, within the Merseyrail Tunnel, very near James Street Station.

John was BR Liaison Engineer for the Electrification of Merseyrail's upgraded of the Underground Railway System, during the 1970's. In the talk he relates the story of this huge engineering feat that was carried out beneath the City's streets throughout the 1970's whilst most of the City, directly above, went about its daily business blissfully unaware of what was going on beneath our feet.

The evening presents a rare opportunity for you to see an illustrated tale of civil engineering, railway style, at its best by this popular local speaker.

Admission £2 per head includes refreshments and we are told that everyone is welcome to attend this event.
Photography competition for local Crosby school children announced, with £50 1st prize!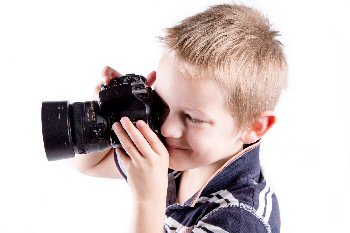 CROSBY Camera Club has announced a junior photography competition with the chance to win a 1st prize of £50.

The competition, which is sponsored by The Rotary Club of Crosby, is open to children and young adults living in the Crosby, Waterloo and Thornton area, aged between 7 and 17 years old.

The subject of the competition is 'My Crosby' and entrants are free to interpret this theme in any way they choose.

Crosby Camera Club has already enlisted the support of 16 local schools to encourage their pupils to enter the competition by taking a photograph and entering it as a 7x5 inch print.

Margaret Quayle, chair of Crosby Camera Club, said:- "We're pleased to be able to join forces with Crosby Rotary Club and run this competition to find the talented young artists in our community. With so many of us owning a camera or camera phone it's important that we encourage young people to get creative when taking photographs. We're used to seeing photographs on a screen, but our competition encourages children to make a print, something physical they can hold in their hand, and enter that for others to appreciate."

To enter, children will need a flyer containing the competition rules and details which they can obtain from their school or from 'Tilly Mints' on Cooks Road, Crosby, or 'County Gallery Framing' on College Road, Crosby.

Then return the print and the flyer with the child's name, address, age and school on the back to wherever they got the flyer from, with only 1 entry per person allowed.

There are 2 separate categories for juniors, aged 7 to 11, and young adults, aged 12 to 17.

The winners of each category will receive a prize of £50 plus a trophy, and certificates will be awarded to the runners up at a presentation evening, on Tuesday, 21 March 2017, at St Luke's Church, Crosby, at 7pm.

Prints must be entered by 3 March 2017 and further details are available from Crosby Camera Club's website.
Free online skills session being held in Southport for people with sight loss
A free online basic skills session is being held in Southport, on 11 January 2017, to help blind and partially sighted people get online and take their first steps in using technology. Sight loss charity RNIB (Royal National Institute of Blind People) has been holding workshops across the UK to support people living with sensory loss in getting online as part of its ambitious Online Today project.
Partner organisation Action for Blind People will be holding the workshop at:- Galloways Society for the Blind, 22 Wright Street, Southport, PR9 0TL. The session will take place, on Wednesday, 11 January 2017, between 2.30pm and 4.30pm. The session will be hands on, including interactive demonstrations of how to get the most from products such as tablets, smartphones and eReaders. Supported by the Big Lottery Fund, RNIB's Online Today project aims to help 125,000 people living with sensory loss to get online, enabling them to use the internet for everyday tasks such as shopping, banking and staying in touch with friends and family.
Andrew Coleman, Assistive Technology Coordinator at Action for Blind People, said:- "Access to the internet and technology can open up a whole new world for people, but knowing where to start isn't always easy if you've got sight or hearing problems. Our Online Today sessions are the perfect introduction, providing the basic skills and confidence to get online and explore all that is on offer. If you're living with sight loss and are keen to take your 1st steps in using technology, sign up for the session, on 11 January 2017 and find out the difference getting online could make to you."

To find out more and to book your place at the Southport session, please call the Galloways Society for the Blind on:- 01704 534555. You can also learn more about Online Today, online at:- RNIB.Org.UK/OnlineToday.

Transport leaders thank customers
CUSTOMERS are being thanked by transport leaders who say it's so far, so good with thousands of passengers making cross river journeys this week as the Wirral Loop Line Track Renewal works get underway. On the 1st day back for many commuters, saw the start of alternative transport arrangements put in place for the works. Monitoring reports from transport operators for the 1st 3 days show that the majority of services are running as expected with cross river journey times at predicted levels.

Merseyrail's express rail replacement service has been developed to support rail passenger journeys. This week has provided an opportunity to act on valuable feedback from customers with some additional, positive fine tuning of the service ahead of Monday when more people are expected to return to work following the holiday period.

Cross river bus and ferry services are also being monitored closely to ensure they continue to provide a high quality service and that capacity is available for existing and new passengers.

Transport providers will continue to work closely together throughout the programme to monitor and manage the transport network, ensuring that the Liverpool City Region is kept moving.

Said Frank Rogers, Merseytravel's Interim Chief Executive:- "It's a big thank you to the travelling public as early indications, based on monitoring figures, show that people have taken into account the travel advice provided and have planned ahead and revised their journeys where necessary. We know its early days and not everyone has returned to work yet, but our key message is if people continue to use public transport we are confident we can accommodate those returning next week and keep people moving for the duration of the works. We know there will be some challenging days, caused by a variety of circumstances, including poor weather, but we will continue to monitor services and do everything we can to keep people moving."

Jan Chaudhry-van der Velde, Merseyrail's managing director, added:- "The 1st week has got off to a good start with rail replacement buses working well, and journey times in line with the schedules we have published. The coming week will be busier, so we encourage people to plan their journey in advance, and allow extra time for travel. We welcome the comments we have received from passengers after the 1st week, and these have provided useful pointers for fine tuning the arrangements."

Martin Bell Network Rail Project Manager said:- "Since Tuesday, we have been installing the lighting, communications and ventilation systems required to work in the tunnels safely. After the 1st week work is progressing well and is on schedule. Everyone who travels in the City Region, either on the train, bus, ferry or in a car, is encouraged to plan their journey."

Key advice:-

► Don't take the car, use public transport: The Mersey Tunnels and surrounding routes can accommodate additional buses, but they will not be able to cope with an increase in cars, especially at peak times. Congestion will increase journey times for everyone. If you have to use the car, try and travel outside peak times.

► Avoid travelling at peak times where possible: If you work, speak to your employer about whether there is any flexibility in working times or times you could avoid travelling altogether. If you can, you may want to leave work later and make the most of restaurants, shops and other leisure activities on whatever side of the river you're travelling home from.

► Leave more time for your journey: Whether you travel cross river, within the rail network in Wirral, or usually make use of the underground rail 'loop' to get around the City Centre, you will need more time for your journey to take account of the changes.

► Consider your options: Different ways of travelling may suit your needs depending on where you need to go and at what time.

Details of the transport options are available online.

► Rail replacement buses: High quality 'express' buses ready to 'fill and go' at peak times will run directly from Birkenhead Central and Birkenhead North to Moorfields and St George's Hall, with return buses at least every 15 minutes. There will be additional services to ensure people can still catch early morning mainline trains. People who would normally use loop services (trains between James St, Moorfields, Lime St and Central) can use their rail tickets on the 10A bus to travel around the 'loop'.

► Buses: There are 14 existing cross river bus services that run between Wirral / Chester and Liverpool. Services will be strengthened to accommodate existing and new customers.

► Mersey Ferries: Offers a frequent cross river commuter service between Seacombe and Pier Head in peak times, with three services an hour, a journey time of 10mins each way and free parking for 370 cars at Seacombe. Cross river Merseyrail tickets / passes will be able to be used throughout the disruption. Ferries will be an option for cyclists as cycles can't be carried on rail replacement buses. A limited bike bus service will be available.

► Special arrangements will be in place for people with disabilities with staff on hand to help.

Phases of the Wirral Loop Line Track Renewal

► Phase 1 - Tuesday, 3 January 2017 to Sunday, 12 February 2017

For 6 weeks all Wirral line trains will start and terminate at Birkenhead North and Birkenhead Central. Rail replacement buses will run between Wirral and Liverpool Stations

► Phase 2 - Monday, 13 February 2017 to Monday, 29 May 2017

For 15 weeks, all Wirral line trains will start and terminate at James Street station from Monday to Friday. At weekends, all services will start and terminate at Birkenhead North and Birkenhead Central Stations. Rail replacement buses will run between Wirral and Liverpool stations.

► Phase 3 - Tuesday, 30 May 2017 to Sunday, 18 June 2017

For 20 days, all Wirral line trains will start and terminate at Birkenhead North and Birkenhead Central. Rail replacement buses will run between Wirral and Liverpool stations.

Did you know?

Network Rail will be replacing the most challenging sections of concrete based track in the 'loop' – originally laid in the 1970's, while making the most of the opportunity to carry out other work, including replacing conventional track under the riverbed.

Network Rail, Merseyrail and Merseytravel, have been working over many months, with local authorities, operators and other partners, to come up with a plan that balances the need to get essential and complex work done with the need to keep people moving and Merseyside 'open for business.'

The work, which would also support a new Merseyrail fleet on the network from the early 2020's, is part of a £340m investment in the Liverpool City Region (LCR)'s rail network over the next 3 years. The investment is a combination of funding from Network Rail and the Liverpool City Region Combined Authority, via the Government's Growth Deal fund and Merseytravel. For more information online.