Birkdale care village receives planning permission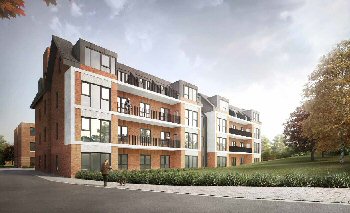 PLANNING permission has been granted for the building of a new Belong Care Village, in Birkdale, Southport. With 5 existing villages and 2 under construction, Belong provide a range of care, housing and support options for older people including independent apartments and 24 hour care households. Each village offers a range of facilities, some of which are open to the public including:- a bistro, hair salon, exercise studio and function rooms. The new Birkdale development will provide accommodation for more than 100 people, comprising a 3 storey, 74 bed care village, divided into 6 households, as well as a 4 storey adjoining wing which will offer 30 1 and 2 bedroom independent living apartments.

Tracy Paine, Operations Director for Belong, said:- "We are delighted to have received planning permission to build a new care village in Southport. Belong aims to offer the most supportive and calming environment possible to customers, however complex their needs may become. By opening our facilities to the wider community, we hope to create a service that will also benefit the local communities as well as providing high quality care services and accommodation for older people."

The new care village will take inspiration from its surroundings. Distinctive design details and materials found in the West Birkdale Conservation Area will be referenced throughout the building. Work is expected to start on site by the end of 2017 and the village is set to open in 2019. Please let us know what your views are on this development via emailing us to:- News24@SuthportReporter.com.
Adult learning service praised in new report
EDUCATION watchdog Ofsted has rated Liverpool City Council's Adult Learning Service as 'good' in a new inspection. More than 10,500 people enrolled on to courses at its 7 sites across the City in 2016; with ¾ of them from the most disadvantaged communities in the City. Inspectors praised "exemplary" changes which have been made to focus the service on employment and skills to help residents gain qualifications that will help them into work, such as English, maths and computer skills. They found that:- "leaders and senior managers have focused very effectively on improving the quality of the provision" and that learner:- s "receive a good quality of education." They also assessed that managers:- "have ensured that service's response to the changing needs and priorities of disadvantaged communities in Liverpool is outstanding"; that they are "very ambitious for the provision" and the service is:- "striving hard to be an outstanding provider."

Assistant Mayor and Cabinet member for education, employment and skills, Councillor Nick Small, said:- "In recent years we have completely refocused the Adult Learning Service so that everything it does is around helping people in to work. This is really important in Liverpool because we have a considerable skills shortage which is a huge barrier to people getting in to work. I am delighted that Ofsted have recognised the success of our approach, and I would like to pay tribute to all of our staff for embracing the changes we have made and delivering amazing teaching and learning day in, day out. Gaining a qualification is a game changer for many of the people that they are teaching and opens the door to a whole new world of opportunities. They are literally changing people's lives for the better. I am also pleased that inspectors have recognised the ambition that we have for the service and our absolute determination to make further improvements and help more people achieve their potential."

In 2015/16, around 40% of learners did not have any previous qualifications when they took their first course. Many went on to take further courses and gain paid employment, work as volunteers in local businesses or become self employed. Inspectors have made a small number of recommendations to further improve the service, including setting clear and demanding targets for the progression of learners in to jobs and encouraging learners to keep their work well organised. A copy of the report can be found online. For further information about how to enrol on an Adult Learning Service Course, call:- 0151 233 3026 or go online.

Merseyside Police make 9 arrests and size 3 bikes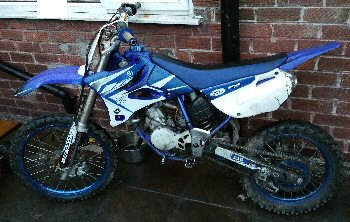 MERSEYSIDE Police have arrested 9 people and seized 3 bikes, on Thursday, 12 January 2017, as part of the forces continued response to illegal gatherings of motorbikes, in the region, in 2016. Since October 2016, Merseyside Police have recovered more than 150 bikes and have made numerous arrests and warrants have taken place as a result.

We are told that the Merseyside Police had issued 13 warrants across Merseyside, at premises located within:- Wirral, Sefton, Knowsley, Liverpool and St Helens. Following the enforcement of them, the force has recovered 3 suspected stolen motorbikes, a cannabis farm, £9,000 cash, other controlled drugs and suspected stolen items, including:- high value watches, a drone and an industrial tool known as a 'concrete wacker.'

The 9 arrests, made in connection to this latest action, follow an ongoing investigation into incidents that took place in October 2016 and November 2016. Those incidents resulted in numerous calls being made to emergency services, reporting multiple motorbikes, including off road vehicles, been driving dangerously across the Merseyside area. The arrests, we are told where for a variety of offences, including:- conspiracy to cause a public nuisance, theft and drug offences.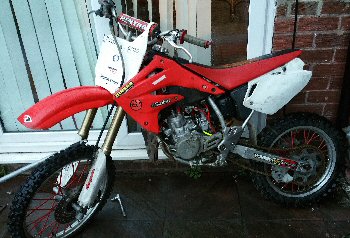 Following the arrests, leaflets have also been distributed to local residents to encourage them to pass on more information, to help locate where bikes are being stored, and to show the successes so far.

Detective Chief Inspector Cheryl Rhodes, who is leading the investigation, said:- "This arrest day is another successful step forward in our investigations. I would like to thank the members of our communities who have provided information so far, as this is vital in taking such positive action and ultimately bringing offenders to justice. Individuals and groups of riders who take to the roads in a criminal, reckless and anti social manner show a complete disregard for public safety and will never be tolerated by Merseyside Police and our partners. We know how strongly that members of our communities feel about these incidents and will continue to take positive action to seize those bikes we believe are being used illegally on our roads, and deal with associated criminality. This is a long running and complex investigation into numerous reports, including CCTV footage and images, and I would like to thank people who have assisted. Action is constantly being taken behind the scenes in relation to these incidents, and we appreciate people's patience as we thoroughly investigate each 1. Incidents on our roads continue to show the very real dangers to pedestrians, Officers, riders and other road users. We are determined to make our roads safer through all our available powers, and the continued response we have seen is once again thanks to information provided by our community. I would urge anyone with information which enables us take these bikes out of circulation and make our streets safer to keep coming forward."

Anyone with information on who is using these bikes and where they are being stored is urged to call:- 101 or Crimestoppers anonymously on:- 0800 555 111.