New Liverpool wood pellet depot confirms investment in North West biomass operations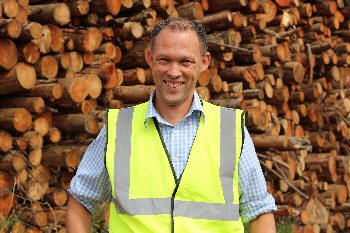 THE ready availability of wood pellets for biomass boilers in the North West of England has been boosted this week with the arrival of Forest Fuels to its new facility in Liverpool. The Forest Fuels' Liverpool wood pellet depot at Garston is the next stage in the company's plans to significantly increase its financial investment in the region. The facility will hold a huge amount of wood pellet; nearly 10 times the amount that it held at its previous depot. This will greatly enhance availability of fuel; particularly for Forest Fuels long term customers; from as far north as the Scottish borders to as far south as Staffordshire and Mid Wales. The site also provides a boost for associated businesses in Liverpool, supporting jobs in Forest Fuels' supply chain, which delivers sustainable, environmentally friendly wood fuel across the UK from its local depots.

"This is another positive step forward for the sector in the North West of England and great news for our long term customers who want to be certain that they can get wood fuel when they need it at this crucial time of year. Our previous facility was much smaller, and this increased capacity means we are now able to offer improved continuity of supply." said Peter Solly, managing director of Forest Fuels

Advanced screening means less boiler breakdowns. The 2 shed depot is dedicated solely to wood pellets and includes a conveyor driven screening plant, resulting in high quality clean fuel. Coupled with rigorous quality controls, the screening facility passes all of the wood pellets along a conveyor belt and removes dust and smaller broken pellets before being loaded onto the delivery vehicle. "Dust and broken pellets are one of the most common causes of boiler breakdowns and inefficiencies, so this new system offers customers further assurance. It will mean less boiler failures, less worry, more boiler uptime and a much cleaner working environment." added Grant Miller.

Grant Miller is Forest Fuels' North West account manager and heads up operations at the new Liverpool depot.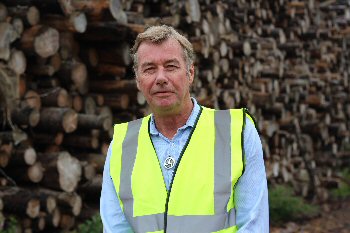 Forest Fuels' investment in the Liverpool facility is part of its long term strategy to help biomass compete alongside fossil fuels, by ensuring the process of ordering fuel is simple, professional and fully automated. Now the UK's largest biomass wood fuel supplier, the company has recently increased the number of depots it has around the UK to 44, and is continuing to consolidate the market and develop its operations through key acquisitions and organic growth.
Please let us know what your views on this are. Email us to:- News24@SouthportReporter.com.

Crimestoppers offers reward of up to £5,000 for information on violent Oldham robbery
INDEPENDENT charity Crimestoppers have announced that they are offering a reward of up to £5,000 for information leading to the arrest and conviction of the persons responsible for a violent robbery in Oldham.
We are told that the incident occurred, at around 7.30pm, on Friday, 18 November 2016, in Kew Road, when 2 attackers burst into the house of a pregnant mother, Fatima Bibi, who was at home, with her 4 children, ranging from 5 to 13 years.

1 of the attackers held a knife to the throat of her 6 year old daughter after her sibling opened the door and dragged her upstairs demanding to know where their safe and money were kept. Mrs Bibi begged the burglars not to harm her daughter, 1 of whom then began searching the property whilst the other put a knife to her stomach, saying:- "pregnant lady I'm going to kill you." We are also told that the pair fled with just an iphone 5s.

► The 1st suspect is described as white, more than 6ft, of heavy build, and was wearing a black wool balaclava, dark baseball cap, with the hood of his jacket up. He wore a sleeveless black quilted jacket and a dark top, full length black wool gloves, dark blue jeans, and spoke with a local accent.

► The 2nd man is described as white, 5ft 5in, about 25 years old, with light coloured eyes, an oval shaped face, short patchy ginger beard, of medium build, and he spoke with a local accent. He was wearing a black wool hat pulled down to just above his eyebrows, with the hood from his red jumper over the hat, a black sleeveless quilted coat, black gloves and brown chinos.
Now, Crimestoppers is offering the reward of up to £5,000 for information passed to the charity that leads to the arrest and conviction of the persons responsible for this attack. Information given to the police will not qualify for the reward. Gary Murray, Crimestoppers' North West Regional Manager, said:- "This was a terrifying attack on a mother and her children that has now left them terrified in their own home. I'd appeal to anyone who has any information on this attack to contact Crimestoppers anonymously on 0800 555 111. Please, do the right thing by your community and tell us what you know, not who you are. These people need to be brought to justice in order to ensure that no one else has to suffer such a terrifying ordeal."

Anyone with information should contact Crimestoppers anonymously on:- 0800 555 111 or through our Anonymous Online Form, Crimestoppers-UK.Org. All information passed to the Police, as stated, will not qualify for a reward.
Armed containment incident in Birkenhead
ON Wednesday, 18 January 2017, at around 8.10am, a 25 year old, from Prenton was arrested following an armed containment, at a house, on Raffles Road, Birkenhead. We are told that Merseyside Police Officers attended an address on Raffles Road to execute a warrant in relation to an ongoing investigation into cannabis cultivation. When officers arrived they were threatened by a male, from within the house, who we are told was in possession of a number of weapons. The man is said to have barricaded himself into a room, that had an 8 month old baby in it. The Armed Police Officers who were in attendance and put containment in place, around the property, to ensure the safety of those in the house and neighbours. Specialist negotiators then attended at the scene to persuade the man to come out. We are told by Merseyside Police that at around 2.20pm, the male came out and was arrested on suspicion of possession of an offensive weapon, affray and drug related offences. The 8 month old baby who was also in the property at the time of the incident was then taken from the house and is both safe and well. The male was then taken to a Police Station for questioning by Police Detectives. A search of the property led to number of weapons being recovered, including a crossbow and a machete. Merseyside Police said:- "Officers would like to thank residents for their patience and understanding throughout this incident. Officers would also like to thank the media for their co-operation and support while sensitive negotiations were ongoing to ensure the safety of the baby, the arrested man and officers who were in attendance during the incident."