Denise Fergus receives a national award for charity set up in son's name
A Merseyside woman who found the courage and strength to set up a charity to help others in memory of her murdered son has been recognised with a national honour. Denise Fergus, of Kirkby, has been given a British Citizen Award for her services to the community.

The British Citizen Awards (BCAs) was launched in January 2015, to recognise exceptional individuals who work tirelessly and selflessly to make a positive impact on society. BCAs are awarded twice annually, and recognise 'everyday' people whose achievements may otherwise by overlooked.

In February 1993, Denise lost her son, James Bulger, at the tender age of just 2, in a heinous murder that shocked the world.

Denise not only had to come to terms with the tragic loss of James, but she also had to endure 1 of the most high profile Court cases that Britain has ever seen that attracted press attention from around the world. In the years that followed, Denise has battled hard to fight for justice for her little boy and to bring about changes in the criminal justice system to help other victims of crime.

The case against James' killers helped change the way the law looks at and treats victims, and it was this experience that made Denise wants to help other families who had gone through similar situations.

After everything that her family had gone through, Denise also decided she wanted people to think about James in a positive way, instead of just remembering him for what happened on that fateful day.

Somehow finding the strength to turn a negative into a positive, and with the help of her husband, Stuart, Denise set up the James Bulger Memorial Trust, For James, in 2010. It was officially launched in 2011; the year James would have celebrated his 21st birthday. The charity offers support to children and their families who have suffered bereavement, been a victim of race or hate crime or bullying, and those who have done a good deed within their school or community.

To date, For James has helped more than 700 people from 125 families with free holidays and respite breaks. It has also organised a free community fun day in Stanley Park, Liverpool, for the last 2 years. Kids Fest, which has been attended by 14,000 people over the past 2 years, not only allows families to have a low cost day out, but also brings members of the community together that might not otherwise mix.

Denise was one of 29 medallists, who were honoured at a prestigious ceremony, on 26 January 2017, at the Palace of Westminster.

All BCA recipients have positively impacted society undertaking various activities in support of a number of causes. Each received a Medal of Honour, inscribed with the words 'For the Good of the Country.' Medallists are also invited to use the initials BCA after their name.

The awards ceremony was presented by TV presenter, and BCA Patron, Bradley Walsh, who also hosted the post event drinks reception at Church House Conference Centre.

Denise said the award was totally unexpected, adding:- "Stuart didn't tell me that he had put me forward for the award so it was a complete surprise. I feel totally honoured and overwhelmed by it, it's really not something I expected. I started the charity because it just felt the right time to do it and I didn't want James to be remembered as the child that was murdered. I'm always setting myself targets and we initially had a 5 year plan for the charity which would allow families in need to take a holiday. We achieved what we set out to do within the 1st 6 months, it was really amazing."

Denise, who has 3 sons aged:- 23, 18 and 17, said the charity had become a real family project. "The charity has been a lot of hard work at times, but I have got a great deal of satisfaction from being able to help children and their families, I absolutely love it. My 3 lads are all involved too now they are old enough. I always make sure they are happy with everything before we do something and like to involve them."

Speaking about her fight for justice for James, Denise said:- "It's been a real rollercoaster ride, but I vowed to do anything to find justice. I'm James' voice now, the only voice he has. When I said I would take on the fight, I was told that it would be one long, hard battle. I said that he's my son and I vowed I would do anything that there was to be done. I've done the best I could have done to get justice. I've love to say a massive thanks to all the people who have helped the charity over the years. Without their support and donations, we couldn't have done any of it."

The awards are in partnership with customer experience management company, In Moment, and are supported by the world's largest optical retailer, Specsavers; 1 of the largest property and leisure management, development and regeneration companies in the UK, Places for People; leading ethical law firm Irwin Mitchell; the UK and Europe's leading palletised freight distribution company, Pall-Ex, owned by BCAs Patron Hilary Devey; and specialist marketing, PR and communications agency, Lime Marketing; who each had representatives at the assessment day and presented the awards.

National law firm Irwin Mitchell is proudly sponsoring the awards and Alison Eddy, London Managing Partner at the firm, presented Denise with her award at the ceremony. She said:- "The grief a parent feels when they lose a child is unbearable, but the horrific way in which Denise's son James died shocked the world. Despite suffering from a sudden and terrible loss, Denise fought courageously for James in Court and the result of the landmark case was the catalyst for the introduction of the Victim Impact Statement. Setting up the James Bulger Memorial Trust took a huge toll on Denise, but she was determined to be positive and not let the nature of his death define him. Since 2011, 125 families have been helped by the Trust which supports young people who are disadvantaged by being the victims of crime, hatred or bullying. Sadly, we see parents whose lives effectively end the day their child dies because the pain is simply too much to overcome. To see the amazing work Denise has done is remarkable given everything her family has been through and she is truly inspirational."

Denise was nominated for a BCA by her husband, Stuart Fergus, who said:- "Over the years I have been by her side and have seen everything that she has been through and overcome. It's nice for her to receive recognition for doing something in James' memory after all the hard work she has put in. She also deserves the award for her bravery in fighting for justice, not only for her son, but also for other people."

For James is currently fundraising to purchase a new accessible holiday lodge to ensure that families with children and adults in wheelchairs can also benefit from its help. It is currently halfway towards its £200,000 goal. For more information or to donate to the appeal, visit:- ForJames.Org.

The awards have attracted support from several high profile patrons, including Sarah Ferguson, Duchess of York, Specsavers co-founder, Dame Mary Perkins, Pall-Ex CEO, Hilary Devey and TV presenter, Bradley Walsh.
Nominations are being accepted for the July 2017 presentations. To request a nomination form please send an email or submit a request via an online form, that must be submit completed nominations forms before the 7 April 2017.

Local Housebuilders and RSPB encourage homeowners to invite birds into gardens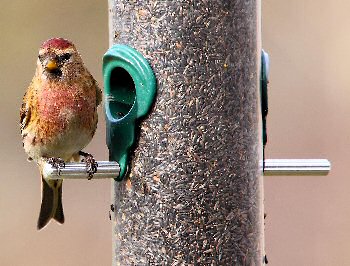 NEW homeowners across Southport are being encouraged to invite birds into their garden, by local house builder, David Wilson Homes (DWH) North West, ahead of the RSPB's Big Garden Birdwatch.

The national wildlife survey event is taking place from 28 January to 30 January 2017, and encourages people to join the millions who take part in counting the birds across the country. Southport residents are being encouraged to get involved by dropping into DWH North West's Pavilion Gardens site to collect some free bird feed and an RSPB information pack which will help locals to identify and survey the area's feathered friends. It can be obtained via popping into Pavilion Garden's Marketing Suite, situated on Town Lane, Southport, plus a simple step by step guide to each of these activities, visit the RSPB's Big Garden Birdwatch page online.

Steve Jackson, Sales Director at DWH North West, said:- "The Big Garden Birdwatch is such an exciting event and we wanted to encourage Southport homeowners and house hunters to get involved and invite birds into their garden. Birds are absolutely mesmerising in their behaviours and this is something that, as a nation, we should be able to appreciate more. We hope these tips will help to encourage wildlife into people's gardens and give birds a home this season."

Ahead of the Big Garden Birdwatch, 5 star housebuilder DWH North West has teamed up with the RSPB to give its top tips on how new residents can give nature a home and ensure they have plenty of feathered friends close by to document.

The activities are simple and easy to do, yet can help transform a brand new garden into a wildlife haven for birds.

DWH North West's top tips:-

1.Provide plenty of food....

To ensure the birds pay a visit to your new garden, be sure to lay out plenty of food to entice them, including seeds and suet which can be put in a bird feeder or on a roofed bird table.

2. Create a sparrow street...

Introduce a nestbox into your garden and give somewhere for House sparrows to raise their chicks. Sadly, the UK population of House sparrows has halved in recent years, so the RSPB is encouraging people to build sparrow boxes and put them up in their gardens, providing shelter and a home for the birds. Sparrows like to have their friends nearby so why not encourage a colony of them in your garden by building a sparrow street and putting a row of them together?

3. Plant a tree in your garden....

Trees play a vital part in offering birds a home so why not invite them into your garden by planting your very own tree? They offer song perches, nesting sites, safe retreats, and highways in the sky, so there's no reason why this wouldn't help bring some wildlife into your own garden. This works with trees of all sizes, so don't think because you have a smaller garden you might not be able to take part, as apple trees are a perfect choice for those with less room.

Adrian Thomas, Communications Officer at the RSPB, said:- "The Big Garden Birdwatch gives us a great snapshot of how our garden birds are faring and we need to know this information for new build houses as well as older properties. With just a bit of effort, we know new homes for people can be great homes for the nation's favourite birds too."
Holocaust remembered in Liverpool
LIVERPOOL has marked Holocaust Memorial Day with a series of events including an exhibition, wreath laying and a service. The theme for this year's Holocaust Memorial Day was:- "How can life go on?" and asked people to think about what happens after genocide and our own responsibilities in the wake of such a crime.

Lord Mayor, Councillor Roz Gladden, said:- "Holocaust Memorial Day is not only a time to remember those millions who died in the Holocaust and subsequent genocides, but is also a call to action for the present. We all have a responsibility over related issues such as hate crime and prejudice to ensure they have no place in our society. The events we are putting on have been very moving and poignant. They have encourage all of us who attended to help to build a safer future for ourselves and future generations."

A 3 day exhibition was also held in the Hall of Remembrance, at Liverpool Town Hall, to raise awareness of the genocide during World War 2, That event was staged by Fathers House, a Christian congregation based in Deeside who question members of the public about their recollection and understanding of the Holocaust.

Pastor Mike Fryer from Fathers House said:- "Before the early 1990's, the Holocaust was not a subject schools taught to their students and therefore there are those in our society who don't really understand the suffering of those 6 million Jews murdered during the World War 2."

Liverpool Councillor Jeremy Wolfson, a member of the City's Jewish community, said:- "This exhibition has again given us an opportunity to reflect on the Holocaust and raise awareness of not only what happened, but to try and ensure that the attitudes which led to it are not repeated."

Wreaths where also laid at the memorial stone in St John's Gardens, in memory of all victims of persecution, along with a special service at Liverpool Town Hall, attended by all civic and faith representatives, as well as invited members of the local community.
A historic look at:- "The Streets of Liverpool"
THE Merseyside Branch of the Tram and Light Railway Society are holding a public talk, presented by Sharon Brown, called:- "The Liverpool Carters." This event will be held on Monday, 20 February 2017, in the Rathbone Room of the The Greenbank Sports Academy, on Greenbank Lane, Liverpool (L17 1AG), from 7.30pm. This talk follows on from her transport talk in 2016, when Sharon. Admission £2. per head includes refreshments. Everyone welcome and, as always, we look forward to your company.