Chinese New Year 2017 – Southport
Photographs by Patrick Trollope.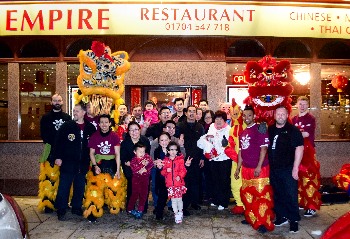 IN Southport, on Wednesday, 1 February 2017, the newly opened Empire Restaurant was packed out, as people flocked to see their Chinese New Year Celebrations. This year it's not just a new name and new management that greeted those who attended, but also a new display team. This group, from Ormskirk, called:- 'Liverpool Hung Gar Kung Fu' had with them the North and South Lions, along with a Rooster and even the Lucky Man…

The Chinese follow a number of traditions leading up to and during the new year to help usher in good luck and fortune, and the Lion dance is one of the most well known of them. This year's display was very well managed. The choreography was fantastic to watch and proved to be a massive hit for those in the restaurant and who had stopped to watch Nevill Street, in Southport's Town Centre. Interestingly all the colours represent or have a symbolic meaning, as do the moves.

During Chinese New Year, tangerines along with oranges are displayed as decorations and are also exchanged among friends and acquaintances. In the restaurant they put out 5 oranges, on the floor, to represent the '5 Elements' and a melon as the moon, representing the Lunar New Year. Incidentally, Yellow is used as a symbol of farming and the 'Yellow River' of the central land (China). These were placed out as an offering to the Lions, along with red envelopes. These were then taken up by the dancers and given out to the owners and family members of the restaurant to bring good luck.

The dancers then progressed into the venue. Unlike in some years, the venue this year was so full they did not have space to visit every table, but on the way to the kitchen and on leaving they still got up to some mischief… As you can see on our video coverage of the event, which we have uploaded onto our YouTube Channel.

Please do let us know what you thought of this event, via emailing us to:- News24@SouthportReporter.com and do not forget to attend next year, if you kissed it!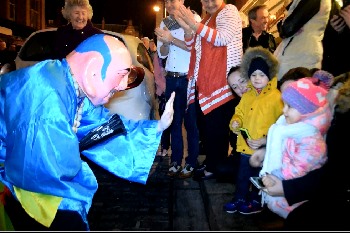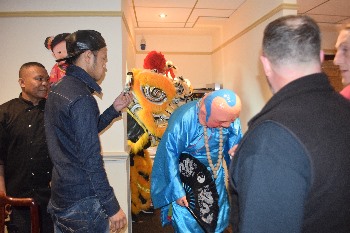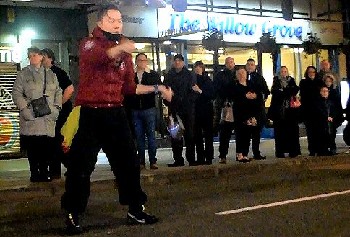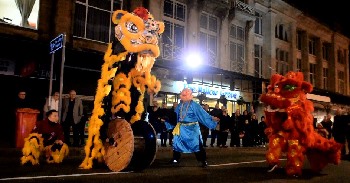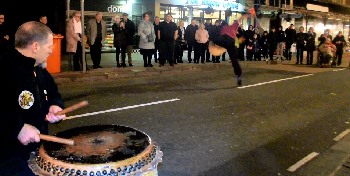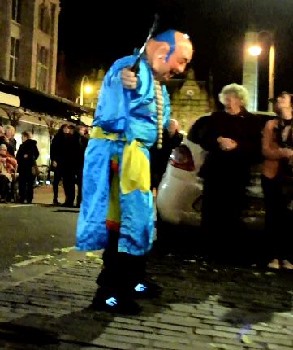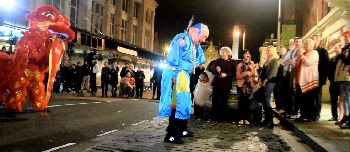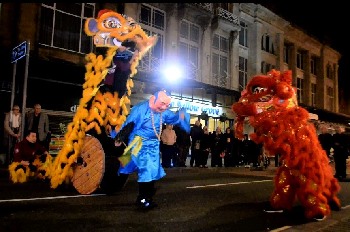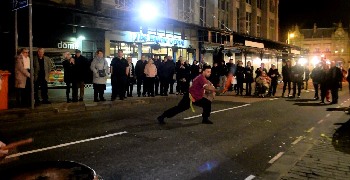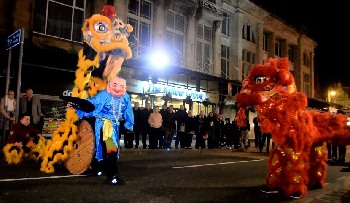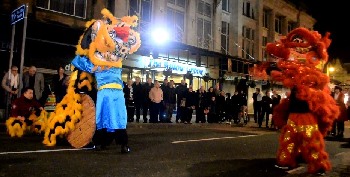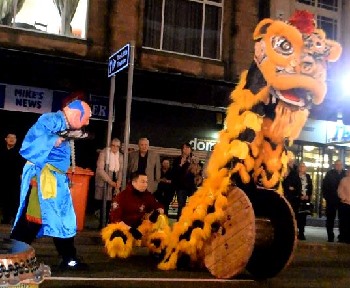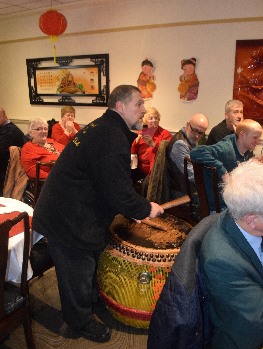 PAGE 1 OF 2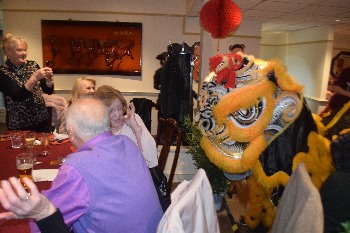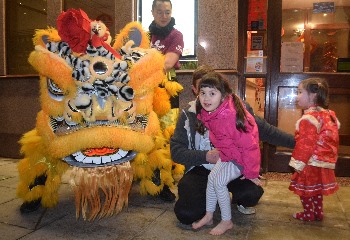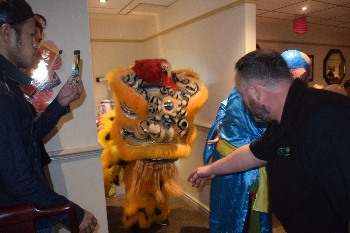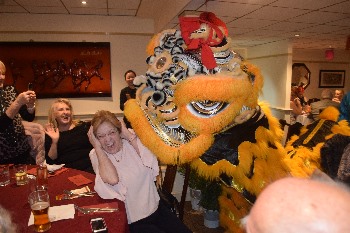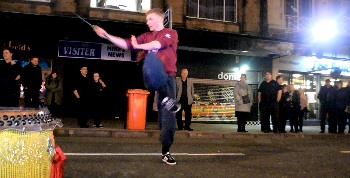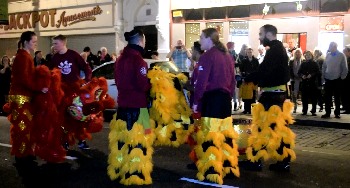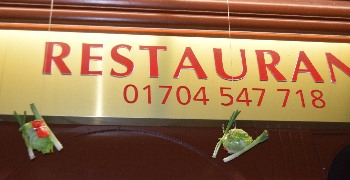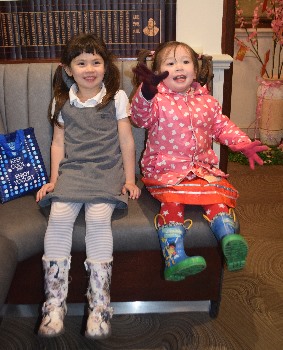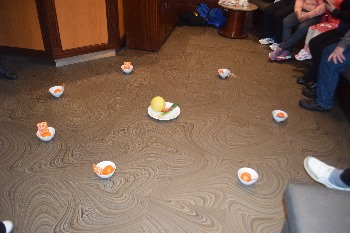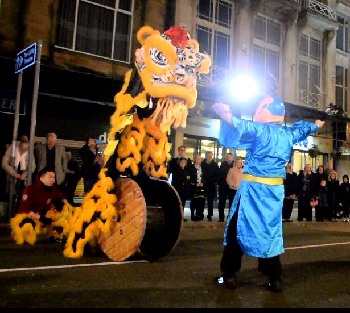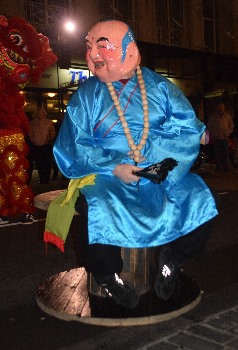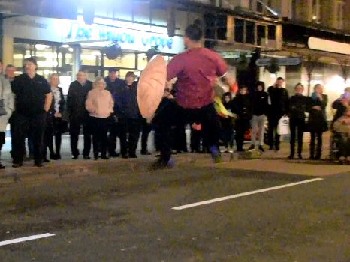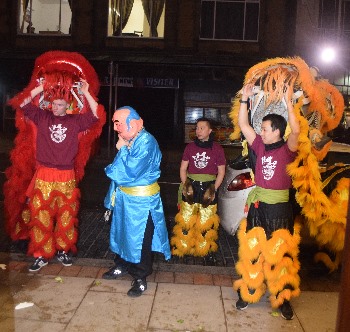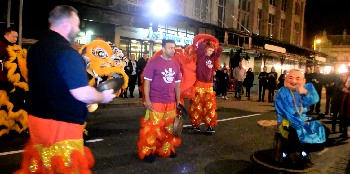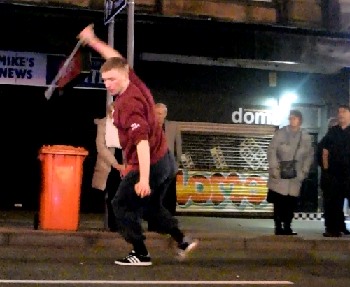 We hope you liked the photos, but please, don't copy them. Please help us to keep our copyright intact and to keep this site online. Click on here to find out how you can get you copy of these photos.