Improving the customer offer for bus users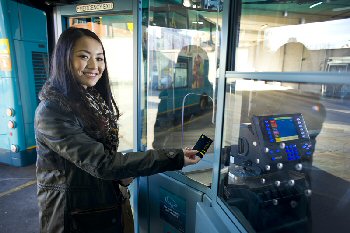 BUS passengers travelling around the Liverpool City Region can benefit from an improved ticket offer, from Monday, 30 January 2017.

The introduction of a new ticket and new way of buying existing ones, are a result of Merseytravel, Arriva and Stagecoach working together through the Bus Alliance.

Arriva's Merseyside Adult and Young Person's Weekly Saver tickets and Stagecoach's Adult and Young Person's 7 day Merseyside Megarider plus+ tickets are now available to buy and renew on a Walrus Card on the bus.

There is no change to prices or validity and Walrus cards are reusable and allow customers to simply top it up on the bus when they need to.

This is all about the next stage in the journey to ensuring transport tickets are available on smart platforms. Customers are asked to retain their Walrus card for future use especially as there are plans to start an activation fee on all new cards in the near future.

On the same day, Merseytravel has also launched a new adult One Day Solo bus ticket. It's available to buy on bus services within Merseyside and gives customers the freedom to travel on any bus, any time with just one ticket for £4.70. It is valid through peak times.

Arriva day saver tickets for £4.30 and Stagecoach dayrider tickets for £4 are unchanged and will remain accepted by either operator on Quality Bus Network journeys.

Smart card and multi operator ticketing are the key focus of the Bus Alliance a formal agreement between Merseytravel, Arriva and Stagecoach (who together operate 90% of commercial bus services in the Liverpool City Region) with the aim of getting more people travelling by bus and driving up investment for all who use them.

Significant investment in recent years has seen the customer experience on bus improved and we expect this progress to continue.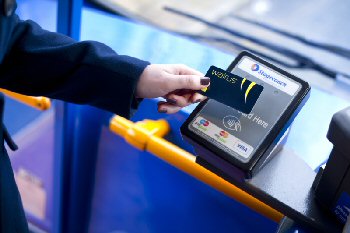 As 80% of public transport journeys in the City Region are made by bus, there is potential for bus to play a much more significant role in growing our economy, better linking people with jobs and opportunities, education and leisure.

Said Cllr Liam Robinson Chair of the Merseytravel Committee:- "The Bus Alliance is transforming the approach to tickets and ticket buying to make the process more convenient and efficient for customers by making the most of technology and offering new products. The new Adult One Day Solo is an example of how we are improving the customer offer to help make bus a mode of choice rather than last resort. This ticket could benefit those who don't travel regularly or have different working patterns including part time workers, students and leisure travellers. Some of these bus users may be spending unnecessarily, on a weekly ticket or a season ticket or in a single day, or may have had to buy a number of different bus tickets across different services."

Howard Farrall, Managing Director Arriva Merseyside said:- "The new one day multi-operator Solo ticket is a great step forward for the Bus Alliance, giving increased flexibility to the travelling public in Merseyside. By adding the Arriva Weekly Saver Ticket range to the already successful Walrus card, customers will have even more flexibility when choosing their best ticket option."

Rob Jones, managing director of Stagecoach Merseyside and South Lancashire, said:- "This is great news for bus users across the Liverpool City Region who will enjoy a more accessible ticket range as a direct result of the partnership between Arriva, Merseytravel and Stagecoach. Using technology is a great way to deliver greater convenience for passengers and we're pleased that customers purchasing Stagecoach's Adult and Young Person's 7 day Merseyside Megarider plus+ tickets on the bus can now do so using the Walrus card. Dayrider tickets remain available on the bus or the Stagecoach bus app."

Healthcare project to help SMEs across the City Region
LIVERPOOL City Region businesses could benefit from a £3.5milion project aimed at helping small and medium sized businesses develop innovative products and services for the health and care sector.

Businesses will be able to gain access to a raft of support from the project called:- 'Health Enterprise Hub – Innovation Exchange,' which is funded through the European Regional Development Fund (ERDF).

The project, which will run for 3 years, builds on collaborations that have been established across business, university and NHS communities, bringing together key stakeholders in the life science sector.

As part of the Liverpool City Regions' Local Growth Hub, SME's will be able to access healthcare professionals, universities and other relevant businesses to help them throughout their innovation processes, connecting them to relevant expertise and assisting them in taking their innovation and services from concept to market.

Dr Andrew Rose Sector Manager, Life Sciences and Health for Liverpool City Region Local Enterprise Partnership (LEP) said:- "Liverpool City Region is particularly strong in Health & Life Science and we are positioning ourselves as the best place in the UK for healthcare innovation. To ensure we capitalise on this we need to provide support, guidance, opportunity and time for businesses to develop in this growing sector. The Innovation Exchange Programme will, though our Local Growth Hub, offer companies and entrepreneurs the sector-specific support they need."

Events (including hackathons), meetings and focus groups will also take place to bring the needs of health and social care professionals and patients, carers and members of the public together with SMEs to develop solutions and scale up existing solutions to healthcare.

NHS Liverpool CCG Senior Manager for Digital Care and Innovation Dave Horsfield, said:- "It is fantastic to have both the city region NHS and universities partnering with industry. It means that our local health services and practitioners will be co-creating innovative products and services; which ultimately benefits both businesses and citizens. Opening doors for local businesses will bring huge benefits to our health and care sector which has a rich tradition of innovation."

Businesses can access the Local Growth Hub at localgrowthhub.com or on Twitter @localgrowthhub and LinkedIn Local Growth Hub.
Police ask for help locating car as part of murder inquiry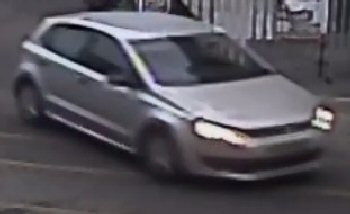 MERSEYSIDE Police Detectives, issued an appealing, on on Sunday, 29 January 2017, to motorists for their help in locating a car officers want to trace as part of a murder investigation. Thomas Baker, 44, was fatally shot as he returned to his car in the cark park of the Phoenix gym on Prescot Road, Old Swan, at 8.10am, on Friday, 27 January 2017. Detectives believe that the gunman may have waited in a small grey or silver 5 door hatchback in the car park for Mr Baker to leave, before attacking him. Officers think the car may have been in the local area between 5pm to 5.30am. They also believe when it left the car park that it turned right at speed across Prescot Road towards Liverpool City centre and that motorists may have had to take evasive action to avoid it.

Detective Superintendent Mark Guinness said:- "The number plates on the car had been obscured. It is possible that the person in the car may have done this in a nearby street earlier that morning. It would have been quieter at that time and I would urge anyone who may have seen someone acting suspiciously or saw a small grey or silver car in the local area to contact us. Similarly when the car left the car park at around 8.10am it turned right at speed onto Prescot Road and would have had to drive across both carriageways. The road would have been much busier then and drivers may have had to brake suddenly or swerve to avoid a collision. I would also urge anyone who was in the area at the time and has dashcam footage which may have captured the car to contact us."

An investigation is still ongoing into Mr Baker's death. The motive for the attack is still unclear at this stage, but is believed to be targeted. A post mortem revealed that Mr Baker died of gunshot wounds.

Det Supt Guinness added:- "Mr Baker was a family man who was due to return home after his gym session to spend the day with his family. I would appeal to anyone who has any information which could help our enquiries to contact us. I want to reassure the community that incidents such as this are rare and that Merseyside Police is committed to finding the person responsible and bringing them to justice."

Anyone with information is asked to contact Merseyside Police on:- 0151 777 8663 or Crimestoppers anonymously on:- 0800 555 111.