National Final of Future Chef for Marple School Pupil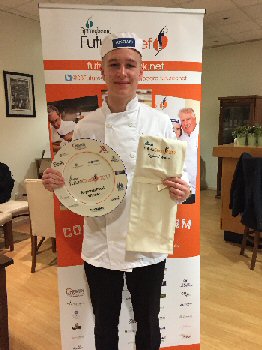 16 year old Mathew Jackson has reached Springboard's Future Chef National Final, beating over 8,000 pupils to make it this far.

On 6 February 2017, at The City of Liverpool College young, aspiring chefs competed in Future Chef 2017 for a place in the National Final. Future Chef directly relates to the national curriculum and gives young people a life skill. It aims to tackle the severe skills shortage facing hospitality by inspiring 12 to 16 year olds to develop their cooking skills and understanding of nutrition.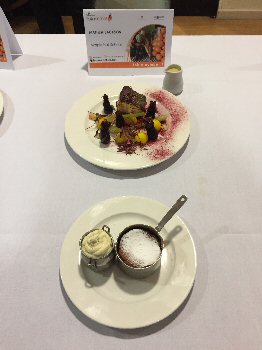 Springboard's Future Chef features a 4 stage national competition, annually involving over 8,000 participants. It also includes classroom resources, chef demonstrations and skills challenges, and forms a link between schools and hospitality employers.

Mathew Jackson from Marple Hall School beat 7 to reach the National Final of Springboard's Future Chef competition. Mathew served a delicious menu of fillet of cod served with saffron potatoes, beetroot, fennel and beetroot powder with toblerone soufflé with almond ice cream and will compete at Westminster Kingsway College in London on 27 March 2017.

Mathew said:- "I'm so pleased to have won and I'm really looking forward to the National Final".

Head Judge Gareth Billington from Sodexo, Everton FC said:- "It was a hard decision to make as standards were so high today, Mathew dishes showed a good balance of flavours and textures with the necessary skills to take him through to the National Final."

Springboard Regional Manager Joanne Greenall said:- "Springboard's Future Chef was developed as a result of research into young people's ideas about the hospitality industry. Research revealed that young people really admire high-profile celebrity chefs, yet surprisingly few genuinely consider a career as a chef! Springboard's Future Chef provides teachers and young people with a wonderful insight into the wealth of career opportunities that the hospitality sector has to offer."
Fresh drive to up recycling rate
A series of measures to further drive up recycling rates in Liverpool are set to be introduced over the next 6 months.

The City is on target to recycle a record 33% of its waste in 2016 to 2017; up 10% on Tax Year, 2015 to 2016, but an analysis carried out by Merseyside Waste Recycling Authority (MWRA) shows that 21,000 tonnes of recyclable goods are needlessly going to landfill each year because residents are placing it in their purple bin or black sacks rather than the blue recycling bin.

The improvements will see the introduction of larger 90 litre reusable sacks to replace 55 litre recycling boxes for 28,000 terraced homes, following a successful pilot in County ward which drove up the amount collected by 20%.

Work will also get underway to repair and upgrade the 4 foot alleyways serving 28,000 terraced properties which have broken paving and damaged sewers. In addition to this, residents will be given better capacity to store and present their recycling to avoid attracting vermin.

The number of mobile teams tackling flytipping is being doubled from 2 to 4, with more emphasis on finding and fining those responsible, particularly builders and businesses illegally dumping trade waste.

In addition, there will also be:-

► An expansion of weekly recycling services to cover all 5,500 City Centre apartment blocks; increasing the amount of recyclable waste collected by 114 tonnes per year

► A pilot of weekly recycling in some areas with terraced properties

► An education programme in primary schools to promote the importance of recycling

Councillor Steve Munby, Cabinet member for neighbourhoods, said:- "We are the only big City to be still increasing our recycling rate, but we recognise that we started from a lower base. One reason for this is the high proportion of terraced properties in Liverpool, which we know from other Cities always have lower recycling rates. That's why a big part of our next campaign is to look at ways of driving up recycling in those streets. What we are going to be doing over the next year is increasing our recycling collections where we think it will make a difference, educating people about which bin to use, improving our response to fly tipping and taking action against those that dump in our City. We know there are still large numbers of residents that are putting recyclable items in their purple bin or are wrongly putting plastic bags in their blue bins, so we need to do more to clearly explain the do's and don'ts. I get many complaints from residents living in terraced properties about the condition of their alleyways which is why we are launching a major improvement drive in the spring which will see us replacing paving and carrying out other environmental improvements, as well as giving them better facilities to present their rubbish."

The City Council is also looking at introducing a kitchen waste collection service for left over food by creating a local treatment facility that could also generate electricity and gas.

A report recommending the implementation of the changes will be considered by the Cabinet, on Friday, 17 February 2017. This report will be looking at:-

► % of waste recycled in Liverpool (2016/17)
► The 18,000 tonnes of green waste collected (2016/17)
► The 21,000 tonnes of recyclable items wrongly placed in the purple bins, every year.
► The 28,000 houses who receive a weekly black sack collection.
► The 196,000 houses who are receiving an alternate weekly collection of purple and blue bins.

Liverpool Super Achievers Awards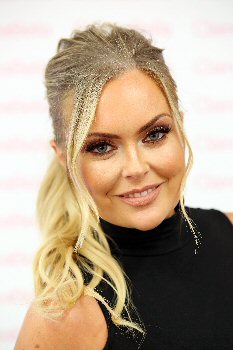 AS the increasingly popular Super Achievers awards open for nominations this week to showcase the success of those in Liverpool who strive to achieve, having a positive impact on their colleagues, families and the local economy, this year Pitman Training has announced the addition of 2 new categories to also recognise working dads and inspiring employers from across the region.

With a recent survey from Pitman Training on British Modesty highlighting that local workers rated above average on not wanting to brag about their achievements, and only 37% of local re-spondents admitted to having left an achievement out of their CV, Super Achievers judge Lucy Brazier encourages Liverpool workers not to shy away from success:- "This is a great accolade to add to your CV. I'd urge people to nominate themselves, as well as others and rid the Brit-ishness of modesty to instead celebrate success."
Supported by award winning Dad blogger John Adams of DadBlog UK, who regularly appears quoted in national media discussing the role of dads in modern life, and works with brands such as IKEA and Audi, the addition of Working Dad of the Year sees Pitman recognise that dads also have challenges balancing careers and home life, with many playing an increasing role in child care support.

The addition of Employer of the Year comes after many previous SuperAchiever winners credited the company culture and support of their bosses for what they had achieved, so this year Pitman hopes employees will also nominate their employers who inspire them, so they can showcase those who are shining examples of supportive environments enabling staff to grow.

Dominic Charters, Manager of Pitman Training Liverpool said:- "We see so many examples of our students working tirelessly, often juggling family life to achieve their professional goals, to contribute to the local economy. Many overcome high levels of adversity and often lives are transformed; we are constantly inspired by them. These awards are our chance to widen the recognition beyond our students, and celebrate anyone in Liverpool who has committed to achieving professional goals, whilst also celebrating employers that make success possible".
This years' judging panel is made up of:- Claire Barratt, entrepreneur, author, mother of 5 & founder of caricature brand ClaireaBella, a celebrity favourite brand which she created from her kitchen table whilst juggling her day job of being a special constable and detention officer; Lucy Brazier, International Speaker and Director of Marcham Publishing, a training and development magazine for Executive Assistants; John Adams, Author of:- 'Dad blog UK'; Diane Rose, Director of CPD Assessment and Membership at The Professional Development Consortium, and last year's reining:- 'PA of the Year' Jennifer Corcoran, who's since set up a new business after winning her award.

The team is on the hunt for the following from Liverpool:-

► Working Mum of the Year
► Working Dad of the Year
► Inspirational Achiever of the Year
► PA of the Year
► Boss of the Year
► Entrepreneur of the Year
► Student of the Year (Nominated solely by Pitman Training Centres)

Nominations are now open and entries can be submitted for free online. Once entries have been submitted a shortlist is created, then the Liverpool public have the opportunity to vote, alongside the judging panel on who they feel should be the winners.

All winners will receive a prestigious Super Achievers Award; a cash prize of ₤500 to help them on their way to achieving their goals and a distance learning training course (courtesy of Pitman Training Group) and additional prizes include Jennifer offering a 1hr personal impact review:- 'Brand YOU,' which will review the LinkedIn profile and personal branding of PA of the Year winner and 121 Mentor call for Working Mum of the Year from Claire Barratt along with her creating a ClaireaBella character for them.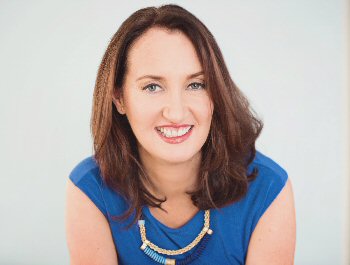 Centre Manager at the Liverpool Pitman Training, Dominic Charters said:- "We're really excited to have the opportunity to fly the flag for Liverpool, highlighting just how much our region aspires to achieve career success. It's a great opportunity to really showcase what can be done through hard work and perseverance. This time of year people are traditionally a bit restless in their jobs, and we want to help inspire people to see that they can change their futures by boosting their skills and really focusing on their goals."

Judge Lucy Brazier said:- "I'm excited to be back judging the Super Achievers for the second time, it's incredible to see just how much the awards have impacted those nominated, short listed and of course the winners over the last few years. Pitman Training has really put vocational development on the map, and it really is so key to recognize that in colleagues, friends and family, who are striving to achieve their career goals. This is a great accolade to add to your CV. I'd urge people to nominate themselves, as well as others and rid the Britishness of modesty to instead celebrate success."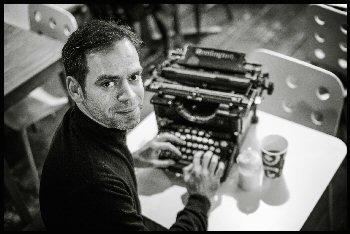 Pitman Training Liverpool offers flexible, tailor made courses and qualifications with 1 on 1 student support in subjects including Office, IT, Administration, Finance and Business, which are recognised by employers. The teams also offer free career clinics and CVs advice. For more in-formation see:- Pitman-Training.com/Liverpool. Just in case you do not know, Pitman's are the UK's leading independent training provider. Pitman Training launched the Super Achievers Awards to show anything is possible and to help reward people committed to driving their careers forward in a bid to inspire more of the British workforce to strive for more.