Southport Ocean Plaza's new Gourmet Burger Kitchen (GBK) is a hit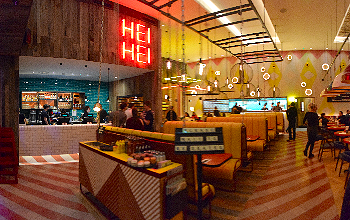 ON Thursday, 9 February 2017, we attended a special 'Grill Warming' night at Southport's brand new Gourmet Burger Kitchen (GBK) in Southport's Ocean Plaza, next door to Vue Cinema.
The company GBK was started in London by New Zealanders Adam Wills, Greg Driscoll and Brandon Allen, in 2001, but is now owned by Famous Brands Ltd. This is an interesting place to visit, offering not an American dining experience but New Zealand cuisine. Since its inception this chain has been sinking its teeth into the British Catering market and growing steadily. On Merseyside, the chain now has 2 locations, 1 in Liverpool One, the other is a brand new diner in Southport. GBK Southport will be the chain's 81st establishment to open. It has created 20 jobs in the local area, with possibility of creating more!

The diner has, like most chains, has its own key features, 1 of them is the use of Scrabble letters, making up signs all over the place, including on the toilet doors. Sadly, no indication as to the connection to Scrabble has emerged just yet, but we will keep you posted, if you don't find out 1st! Like most chains, this is an open plan layout, with fixed seating booths and a few tables to allow alterations, within some areas, to be made for bigger and smaller parties. For dyslexics, we don't often hear about lighting that works well and menus that you can easily read in places like this, but the lighting in this venue is very interesting. It's relaxing and the colours used are very complimentary to the lighting, unlike in most chain restaurants. The menus are very clear and easy to read, and with the smooth lighting, which suits people who have issues with reading, like dyslexics. We were told that the design of Southport's GBK was:-"inspired by the seaside location. It's colourful and design has evolved from aspects of the area, such as seating based on the idea of funfair rides, colours associated with the sea and other interesting features." Our Editor took a bit of time out to look around and try to connect some of the items and found it quite interesting. A novel feature that runs in line with the fun interior is the addition of a special hatch, on the shop front, allowing people passing by to:- "grab a milkshake on the go." That is very much the type of thing you would expect from an ice cream shop and other small stalls, not a restaurant. We look forward to seeing this in action, especially when the Air Show takes place, later in the year..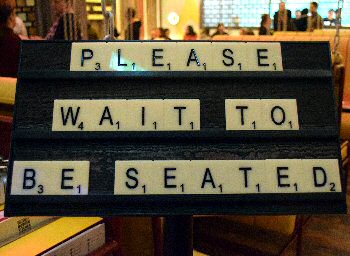 Anyway, we did not go to look at the interior, but to take note of the food on offer…. GBK have told us that they are:- "proud of serving gourmet burgers since 2001" and lay claim to kick starting the premium burger trend in the UK. They go on to say:- "We have a huge range of adventurously crafted burgers, using only 100% prime beef, hand selected and traditionally reared on independent farms across the South West counties. GBK only uses the freshest ingredients and creates sauces from scratch in the restaurant every day." So with the offer of a free sample, we had to put this to the test… Yes, all in the name of journalism folks… Well, we can't put out "Fake News…" So we picked a sample of the menu to try out ourselves. As we waited and took in the atmosphere, we also made inquiries of other diners, who had been, or were enjoying their GBK favourites… It's not often we say it, and it was definitely not the fact it was free, but quite honestly, it was a gristle free burger. Well cooked… Not the slightest suspicion of burning on it. It tasted as well as it looked. Often, in places like this, we find when it looks good, it is a letdown, but not this time. It was also surprisingly, in a good way, very meaty and is not what I'm accustomed to in venues like this, which are fatty in taste or texture. The onion rings, a huge problem for many food establishments, were also crisp, well cooked and presented in a fantastic way. They also were very evenly cooked and not dripping in fat, in fact dry and crispy to touch! This was a real shocker, and a pleasant one at that! If this standard is kept up, Southport has a huge hit on its hands!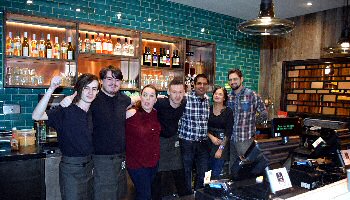 If you want to experience this for yourself, from 13 February 2017, just in time for Valentine's Day, you can take your taste buds out on a date with a burger, when it opens fully to the public….
From then on, burger buffs, in Southport, will be able to sink their teeth into GBK's favourites like the 'The Major Tom' with a 28 day aged beef patty, crispy bacon, beef ketchup and blue cheese slaw or try the new special 'Veg-Out', with sweet potato, pea and feta croquettes, grilled aubergine, chermoula yoghurt, Cajun relish and garlic mayo. These fantastic combinations can be tried, on their own, or washed down with a mind meltingly good milkshake (try the new Black and White milkshake with vanilla ice cream and Kalamata olive sugar).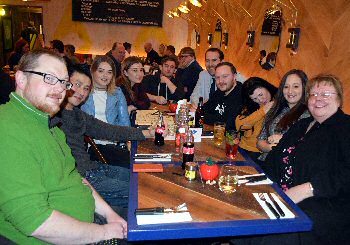 GBK Senior Marketing Manager, Laura Pettingale comments:- "We've had a great response from the community since announcing our opening plans and we can't wait to fire up the grills and welcome burger lovers through our door. Diners will be able to enjoy some GBK favourites like the Major Tom or the Taxi Driver after a day of shopping at Ocean Plaza."
For exclusive burger rewards and benefits, download the GBK app. Spread the burger love and refer a friend to the GBK app to get a free side for you and a friend. Just log in and share the unique Burger Pusher code, and your freebie will be automatically uploaded to your rewards. Take advantage of GBK's Order and Collect service to pre-order burgers from GBK Southport and collect at a time that suits you.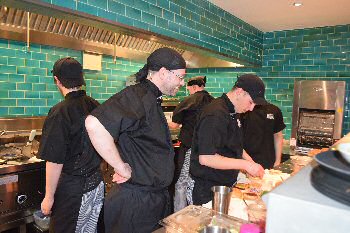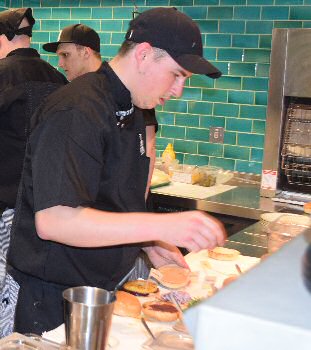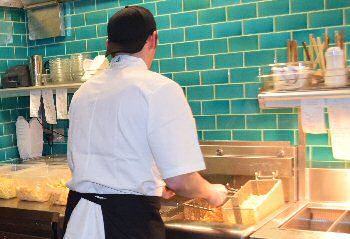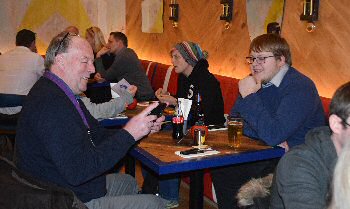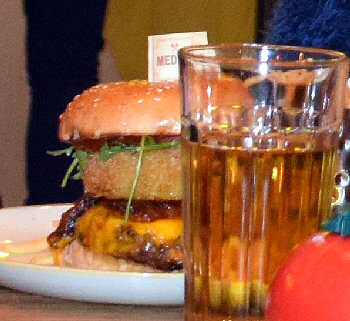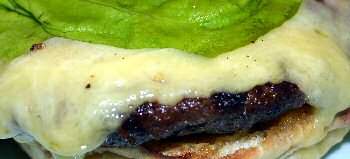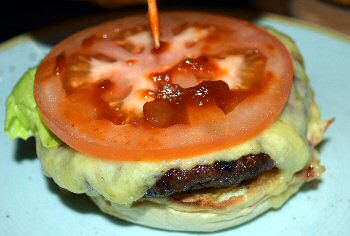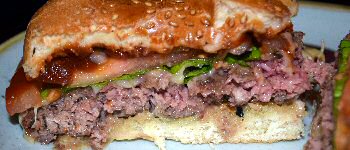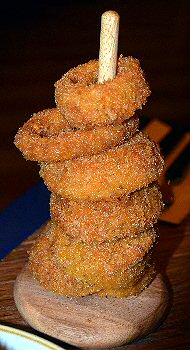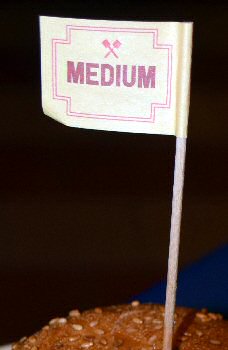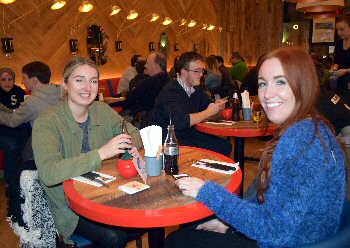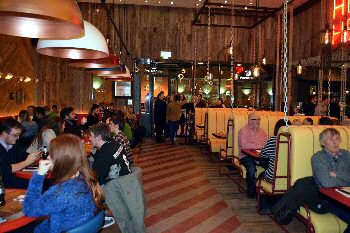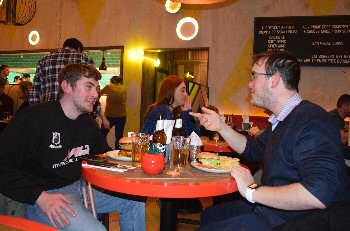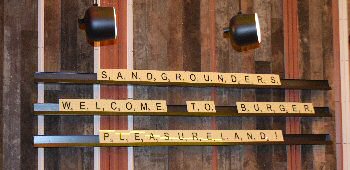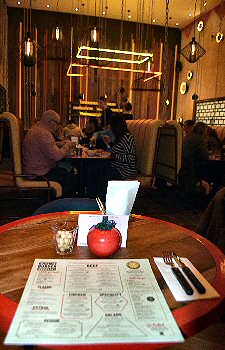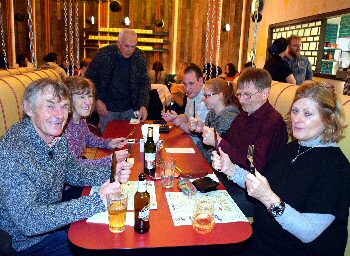 We hope you liked the photos, but please, don't copy them. Please help us to keep our copyright intact and to keep this site online. Click on here to find out how you can get you copy of these photos.