PCC's call on Jeremy Hunt to "scrap the fee" for domestic violence doctor's note
MERSEYSIDE'S Police Commissioner, Jane Kennedy, has joined Police and crime commissioners across the country calling on Health Secretary, Jeremy Hunt, to scrap the fee charged to domestic abuse victims seeking legal aid. Due to recent legislation changes, domestic abuse victims now have to apply for legal aid. However to qualify for support they need to provide specific evidence to prove that they have been subjected to such abuse. 1 of the accepted forms of evidence is a letter from a GP; a letter that some GP's are charging fees to provide.

The concerns raised by Deputy Labour Leader Tom Watson's "scrap the fee" campaign have been echoed by Greater Manchester Mayor and Police and Crime Commissioner Tony Lloyd who called on the support of his fellow PCC's to demand a fair process for abuse victims. Tony said:- "That victims of domestic abuse are even being asked to prove they are victims before they can access legal aid is insulting, insensitive and wholly unhelpful. It should not be a privilege for victims of domestic abuse to gain legal aid. There should be no further burden on victims to chase a letter to verify their claim. The government needs to scrap this fee by bringing the service under NHS funding or better still; scrap the need for the letter entirely."

Deputy Labour Leader Tom Watson 1st raised this issue following a visit to a Wythenshawe Safe Spots, a support centre for victims and survivors of domestic abuse. Tom said:- "I'm delighted that Police and Crime Commissioners across the country have backed my scrap the fee campaign; I learned about the GP fee when I visited a centre for victims of domestic abuse, in Wythenshawe. I couldn't believe it. People suffering domestic abuse are already incredibly vulnerable. We should be taking action to help them, not demanding payment for a letter they need to access justice. Nearly ½ of women take no action as a result of not being able to apply for legal aid. That's appalling. Help for victims of domestic violence should never come at a price. I have requested an urgent meeting with Ministers to put an end to this practice. The Government should scrap this unfair, immoral fee now. It has to stop."

16 PCCs, including Jane Kennedy, have added their name to the letter to Jeremy Hunt, and Justice Secretary Liz Truss is also being urged to scrap the need for the letter all together. Jane said:- "Victims of domestic abuse should not be required to pay in order to get justice. They are often financially controlled by their abuser and this policy causes further pain and risk. The Government should remove the need for a GP's letter in order to get legal aid. We should believe vulnerable victims and support them, not cause further risk to them, which this policy does."

Not all GP's apply these charges, and the amounts being charged vary. But to ensure that victims receive a consistent, equitable, and fair service across the UK, the campaign is calling for the service to be provided under the NHS so the fees are abolished.
Merseyside Police Chief set to visit Guide Dogs Liverpool
ON Monday, 13 February 2017, Chief Constable of Merseyside Police, Andy Cooke is set to visit Guide Dogs, Liverpool, to highlight the importance of Merseyside Police's ongoing support following a number of dog attacks on guide dogs. Both organisations have worked in partnership since attacks on assistance dogs were recognised as a crime in changes to legislation, on 13 March 2014. Under the new law, if your dog attacks a guide, or any assistance dog, you can now face up to a maximum sentence of 3 years in prison. Lynette Proctor, Guide Dogs Community Engagement Officer explains:- "People often question why an attack on a guide dog is now seen as a criminal offence, unlike other dog on dog attacks. If a guide dog is unable to work as a result of an attack, whether temporarily or permanently, it doesn't just have an impact on the dog, but also robs their blind or partially sighted owner of their independence, often meaning they are unable to leave their own home. Even what might be perceived as a minor attack can have devastating and long term consequences."

In recent years the number of reported dog attacks on guide dogs has grown rapidly, with the latest research by Guide Dogs showing that, on average, ten guide dogs are attacked each month across the UK. As a result, Guide Dogs and Merseyside Police have worked together to put in place a Service Level Agreement to ensure that any guide dog owner within Merseyside who becomes the victim of an attack receives the best possible care available. This includes agreement to assign a named and contactable Officer to the owner's case and also recording them as vulnerable, enabling tailored support for their specific needs.

Merseyside Police Chief Constable Andy Cooke:- "We are proud to work alongside Guide Dogs are ensuring that prosecutions for attacks on any assistance dogs are fully supported through the courts. Our Service Level Agreement shows this commitment in providing the highest standards of victim care throughout any investigation. It is an honour to be invited along to see the work that goes on day to day to people who rely on guide dogs for their independence."

During his visit Chief Constable Cooke will meet with local guide dog owners who have been victims of a dog attack, as well as having the opportunity to take part in a blind fold walk with a trainee guide dog.
To find out more about the impact of dog attacks on guide dogs visit:- GuideDogs.Org.UK/Campaigns/Dog-Attacks.

UK's leading publisher of romantic fiction returns to roots, taking #RomanceOnTheRoad for Valentine's Day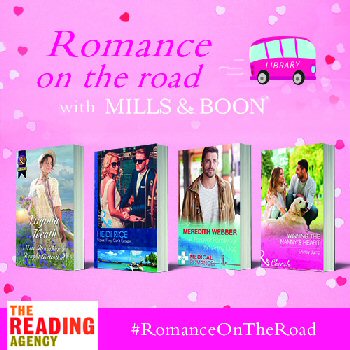 RUNNING until 20 February 2017, across more than 70 mobile libraries, the #RomanceOnTheRoad campaign celebrates the mobile libraries that make the joys of reading available to those unable to reach a library. Mobile libraries participating in the Valentine's campaign will create eye catching Mills and Boon displays, which will be shared on social media using the hashtag #RomanceOnTheRoad, with the most creative winning books and chocolate hampers. Five mobile libraries have been specially selected to be the Fabulous Five, decked out, with #RomanceOnTheRoad themed vehicle stickers, a sash for their driver and exclusive Valentine parcels for their valued readers.

Mills and Boon sells more than 200 million novels a year around the globe, but its success is rooted in the mobile library where Charles Boon worked before co-founding Mills and Boon in 1908. Working with the mobile library, Boon learnt what his market wanted and developed a brand that was not only awarded special status in WW2 for its morale boosting benefits, but has continued to be loved the world over today. From the start Mills & Boon recognised the cultural importance of libraries and are delighted to demonstrate their support, extending the success of 2016's #LoveAtTheLibrary campaign, to deliver the love of reading to everyone, particularly those who don't have access to a static library.

The campaign features four books from the most popular Mills and Boon genres to offer something for everyone; from passions of the past to romance in intoxicating locations; and to deliver love right to their door in time for Valentine's Day. Books featured include:- Vows They Can't Escape by Heidi Rice, Miss Bradshaw's Bought Betrothal by Virginia Heath, A Forever Family for the Army Doc by Meredith Webber and Winning the Nanny's Heart by Shirley Jump.

Lisa Milton, Executive Publisher at Mills & Boon says:- "We're really excited to be working with The Reading Agency once again, particularly on this campaign to recognise and reward the work of mobile libraries. Decades ago, Mills & Boon used to advertise libraries in their end pages so it's fantastic to be part of a modern and interactive way to continue spreading the word about the great work libraries do. Growing up I visited my mobile library every week on Friday after school, even now I can remember climbing up the steep steps into the van, the joy I felt when the librarian handed me a book I'd ordered, that unique sound of the book stamp as the book became yours. In the mobile library, I found romance, and I will always cherish that gift."

Karen Brodie, Head of Adult Reading and Publisher Relations at The Reading Agency, comments further:- "A partnership like this with Mills & Boon and public libraries is so important to help us engage more people in reading. Reading for pleasure has enormous benefits for our wellbeing and, after the success of last year's #LoveAtTheLibrary campaign with Mills and Boon, we're very excited to go on the road with mobile libraries this year to reach even more people, and inspire a love of reading."
Did you see an collision with a motorbike and a Tipper van in Formby?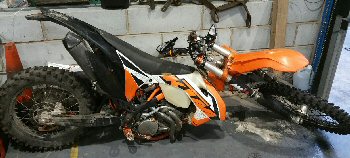 MERSEYSIDE Police have responded to a road traffic collision (RTC) involving an off road bike, in Formby, on Wednesday, 1 February 2017. We are told that a scrambler bike had been witnessed in collision with a Ford Transit Tipper van, on Paradise Lane, at around 4pm. It was initially reported that the rider of the bike was injured in the collision and was driven off in a small silver Ford Fiesta, although nobody attended Hospital with injuries. The driver of the van was not injured and there was no serious damage to the vehicle. The Officers who attended the location have recovered a suspected stolen orange, white and black KTM bike.

Sefton Local Policing Inspector Andy Bragg said:- "We are pleased to have removed another suspected stolen bike from the streets and I would like to thank the community for providing vital information. If you witnessed this incident, know who was using this bike and have any other information about the illegal and anti social use of bikes, please contact us and we can continue to take positive action. Luckily on this occasion, it appears that nobody was seriously injured, but in recent months, we have seen how dangerous such bikes can be, for pedestrians, other road users and the riders themselves. Merseyside Police is absolutely committed to taking any action which makes our roads safer."

Anyone with information on where motorbikes are being stored or used is urged to call:- 101 or Crimestoppers anonymously on:- 0800 555 111.