Jackpot year for Southport projects
NEW figures show that more than ₤110,000 of National Lottery funding was awarded in Southport, in 2016. A total of 9 Lottery grants were given out in the area during 2016; providing a vital boost to arts, sports and heritage projects alongside community groups helping those most in need. A wide variety of local projects received National Lottery grants in 2016, including:-

► ₤35,000 for the renovation of changing facilities at the Ainsdale Club.

► ₤9,637 to Lighthouses Therapy Services to provide counselling to grieving women or couples.

► ₤10,000 to install a new roof to the community club house at the Botanic Gardens Sports and Social Club.

From today, these examples, or any organisation that has ever received National Lottery funding, has the possibility of gaining nationwide acclaim by entering The National Lottery Awards 2017; the annual search for the UK's favourite Lottery funded projects.

National Lottery Awards winners will receive a ₤3,000 cash prize and national recognition at a glittering ceremony broadcast on BBC1 later in the year.

John Barrowman MBE, presenter of the National Lottery Awards show, said:- "The National Lottery Awards are a fabulous celebration of the UK's favourite Lottery funded projects as voted for by the public. The Awards rightly put the focus on ordinary people doing extraordinary things with National Lottery funding, whose efforts go such a long way and are indeed changing lives. National Lottery players can be very proud to have contributed towards their fine work."

National Lottery Awards cover 7 categories; Sport, Heritage, Arts, Environment, Health, Education and Voluntary / Charity, to reflect the range of funding that the Lottery gives out. There is also a Special Achievement Award to recognise the outstanding contribution made by an individual to improving the lives of others.

If you wish to nominate your favourite project in this year's National Lottery Awards, tweet @LottoGoodCauses with your suggestions or call:- 0207 293 3329 to find out more and to enter. Entries must be received by midnight, on 7 April 2017.
Award winning care company expands into Liverpool
A multi award winning social enterprise is to create more than 60 new jobs, after being awarded a care contract in Liverpool.

CASA Liverpool, part of the Care and Share Associates Group, will be providing care for adults and children with complex care needs to allow them to remain in their own homes, after being appointed by Liverpool City Council. And now the organisation is looking to recruit a number of carers or people who would like to be trained to work in the profession to become part of the team.

CASA, which has branches across the North East, North West and in Yorkshire; is an award winning, employee owned social enterprise which re-invests profit into its workforce and service, by giving all employees free shares, a profit share and other employee benefits.

At the same time, profits are ploughed back into the company allowing it to invest more in staff development and training, meaning that all employees have a vested interest in the company, which has an ethos of:- "putting people before profit."

CASA Liverpool is now embarking on a recruitment drive to find support workers and carers who will be involved in all aspects of personal care including supporting with health related issues.

Experience in care is not essential as full training is given, CASA is more interested in people who have a caring nature and are committed to high standards of care. The company strongly promotes staff training and development and all new recruits are enrolled for formal qualifications with professional development and progression opportunities regularly available.

Managing Director, Dr Guy Turnbull, who is also one of CASA's founders, said having a dedicated workforce was at the heart of the company's success.

Dr Guy Turnbull, said:- "What CASA has done is to find a way to tap into people's natural creativity and commitment, by giving them a stake in their business and how it is operated to deliver high quality care. And we are hoping to bring together a dedicated workforce in Liverpool who can benefit from working for an organisation which cares as much about its employees as it does about the people it looks after."

This is the latest in a long line of wins for CASA, which recently also launched a service in Doncaster to provide domiciliary care and follows on from its appointment last year to be a leading home care provider in Leeds. CASA also has branches in Doncaster, Manchester, Leeds, Knowsley, Warrington, North Tyneside and Newcastle, along with a sister company based in Sunderland.
Mutuality is at the heart of CASA's business, underpinned by the belief that engaged employee owners will provide highest quality care and low staff turnover, making the business more successful. This innovative model of ownership and care was recognised last year by both the Great British Care Awards and EY, where CASA's MD scooped two major national awards for Outstanding Contribution to Social Care and Social Entrepreneur of the Year.
Anyone wanting further information should visit the CASA website and look at the vacancies section where contact details, full job descriptions and application forms.
Dog wrapped in blanket is found in shallow grave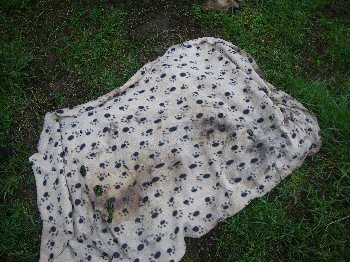 THE RSPCA is appealing for information after the body of a dog was found in a shallow grave in Wirral. The terrier type dog was found by a member of the public, on Thursday, 2 February 2016, in a field in Brimstage Lane. The body had been wrapped in a beige blanket, which had black paws printed on it. RSPCA inspector Naomi Norris, who is investigating, said:- "Someone had attempted to dig a hole for this dog but it was very shallow. At this stage we don't know how the dog died; it may be that the dog died naturally and someone has attempted to bury the body, however there are traces of blood on the blanket and this does concern us. The dog was not chipped so we have no way of knowing where he came from. Our only chance is if someone recognises the blanket and knows that the person whose blanket it is no longer has their dog. Anyone who has information should contact us in complete confidence on:- 0300 123 8018."

The RSPCA is a charity and we rely on public donations to exist. To assist our inspectors in carrying out their vital work please text:- 'HELP' to 78866 to give ₤3. (Texts cost ₤3 + 1 standard network rate message.)
Motorbike stolen in Southport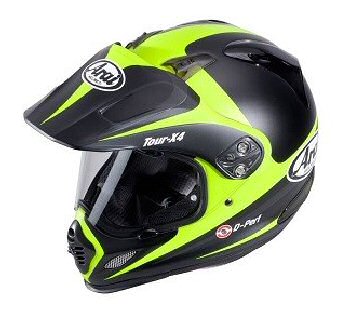 MERSEYSIDE Police are appealing for witnesses after a motorbike was stolen following a burglary, in Southport. It is thought that on Monday, 6 February 2017, at around 6pm, a house, on Bankfield Road, Southport, was entered and keys to a motorbike and 2 helmets were stolen. The motorbike was then taken from the driveway to the house. Detectives are completing house to house, CCTV and forensic enquiries. They have released pictures of the motorbike and a helmet that were taken in the hope that someone has seen them.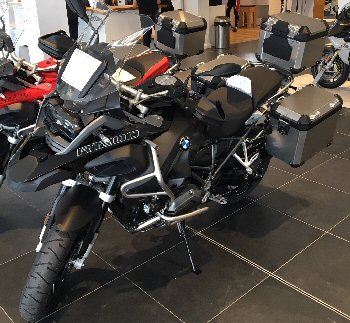 Inspector Susan Stribling said:- "This was committed at a time when there must have been people around who may have seen the person responsible for this crime. I would like to speak to anyone that saw anything suspicious in the Bankfield Road area or recognises the bike or helmet. I would like to remind people to review their security and ensure all windows and doors are locked and not to leave the keys in locks."

Anyone with information is asked to contact Merseyside Police via:- 101 or through Crimestoppers, anonymously on:- 0800 555 111.

Government announces ambitious plan to build the homes Britain needs
THE Government has introduce bold new plans to fix the broken housing market and build more homes across England. Communities Secretary Sajid Javid says the current system isn't working and is 1 of the greatest barriers to progress in Britain today. The reforms in a White Paper to be published sets out new measures to ensure the housing market works for everyone, including:- people on lower incomes, renters, disabled and older people by:-

► Getting the right homes built in the right places – consulting on the principle of a new, standardised way of calculating housing demand to reflect current and future housing pressures. Every local area will need to produce a realistic plan and review it at least every 5 years. Currently 40% of Local Planning Authorities do not have an up to date plan that meets the projected growth in households in their area. Fixing this will help make sure enough land is released for new homes to be built in the parts of the country where people want to live and work and ensure developments take heed of local people's wishes, while continuing with maximum protections for the Green Belt. Councils and developers will also be expected to use land more efficiently by avoiding building homes at low density and building higher where there is a shortage of land and in locations well served by public transport such as train stations.

► Speeding up house building – giving local authorities the tools to speed up house building as well as powers to make sure developers build homes on time. The government will make it easier for councils to issue completion notices, shortening the timescales to require developers to start building within 2 years, not three, when planning permission is granted. We will also require greater transparency and information from developers on their pace of delivery of new housing so councils can consider this when planning their local need. This will help address the serious and growing gap between the number of planning permissions granted and the number of new homes completed.

► Diversifying the market – action to help small independent builders enter the market given including through the ₤3bn Home Building Fund. Currently around 60% of new homes are built by just 10 companies. The fund will help us to build more than 25,000 new homes this Parliament and up to 225,000 in the longer term by providing loans for SME builders, custom builders, offsite construction and essential infrastructure, creating thousands of new jobs in the process.

Sajid Javid is highlighting research that shows it is difficult to get on the housing ladder, with the average house now costing 8 times more than average earnings; an all time record. The proportion of people living in the expensive private rented sector has doubled since 2000 and that more than 2.2 million working households with below average incomes spend a third or more of their disposable income on housing. This means they have less money to spend on other things every month, including putting aside money for a deposit.

Communities Secretary, Sajid Javid said:- "Walk down your local high street today and there's one sight you're almost certain to see. Young people, faces pressed against the estate agent's window, trying and failing to find a home they can afford. With prices continuing to sky rocket, if we don't act now, a whole generation could be left behind. We need to do better, and that means tackling the failures at every point in the system. The housing market in this country is broken and the solution means building many more houses in the places that people want to live. We are setting out ambitious proposals to help fix the housing market so that more ordinary working people from across the country can have the security of a decent place to live. The only way to halt the decline in affordability and help more people onto the housing ladder is to build more homes. Let's get Britain building."

Housing Minister, Gavin Barwell said:- "We are setting out lasting reforms that will get more of the right homes built in the right places, right now. We owe it to our children and our grandchildren to fix the broken housing market problems and help them find a home of their own."

Further measures in the Housing White Paper:- 'Fixing our broken housing market' include:-

► Homeowners.

We have already helped more than 360,000 people buy through Government backed homeownership schemes since 2010; helping people save for a deposit, buy with a smaller deposit, buy at 20% below the market price, buy the home they are renting from a social landlord, buy a share of a home or save a deposit while paying a below market rent.

Now in April 2017, the Government will introduce the Lifetime ISA. This will support younger adults to save flexibly for the long term, giving them a 25% bonus on up to ₤4,000 of savings a year. Savings and the bonus can be put towards the purchase of a first home, or withdrawn once they reach the age of 60.

Starter homes will be targeted at first time buyers who would otherwise be priced out of the market. We intend to make clear through the National Planning Policy Framework that starter homes like shared ownership homes, should be available to households that need them most, with an income of less than ₤80,000 (₤90,000 for London). The result of these changes means we will change our focus from starter homes to a wider range of affordable housing.

The wider range of Government programmes will help over 200,000 people become homeowners by the end of the Parliament.

► Affordable Rent and Rent to Buy.

The Government is committed to building more affordable homes to boost house-building and support households who are locked out of the market. At Autumn Statement we announced an extra ₤1.4bn for our Affordable Homes Programme, taking total investment in this programme to over ₤7bn to build around 225,000 affordable homes in this Parliament.

This investment will help families to find a decent home that is right for them. The 2016-21 Affordable Homes Programme was originally designed to focus on delivering shared ownership. Now we have opened up the programme, relaxing restrictions on funding so providers can build a range of homes including for affordable rent.

This includes Rent to Buy homes alongside shared ownership, which will enable thousands of households to access home ownership through a product that fits their circumstances. Rent to Buy will help hard-working households to benefit from a discounted rent set flexibly at levels to make it locally affordable so they can save for a deposit to purchase their home.

► Renters.

The Government will put measures to tackle the high cost of renting at the heart of its plan to fix the broken housing market. This includes amending planning rules so Councils can proactively plan for more long term Build to Rent homes and a consultation will be launched to allow developers to offer more affordable rent alongside other forms of affordable housing. Also ensuring more longer term tenancies are available in private rented schemes to provide more stability to families renting. We are working closely with the British Property Federation and National Housing Federation to ensure that these longer tenancies become widely available

► Green Belt.

Ministers have reaffirmed this Government's commitment to the Green Belt; that only in exceptional circumstances may councils alter Green Belt boundaries after consulting local people and submitting the revised Local Plan for examination, and set out for the first time all the actions local authorities must take before considering the Green Belt. The plan for 'Urban Regeneration' includes:- strengthening national planning policy to create a "de facto" presumption in favour of housing on suitable brownfield land and to drive up density levels in high demand areas while ensuring that developments are well designed and respect the character of the local area. Also taking action to radically increase brownfield development and to bring life back to abandoned sites. That means high quality housing for families in Town Centres, breathing new life back into our high streets, turning abandoned shopping centres into new communities and increasing density of housing around transport hubs to build homes that people want to live in.

► Empty homes.

We will also continue to support local authorities to encourage efficient use of our existing stock, making best use of homes that are long-term empty. Local authorities have powers and incentives to tackle empty homes. Through the New Homes Bonus they earn the same financial reward for bringing an empty home back into use as building a new 1. They also have flexibility to impose a council tax premium of up to 50% (on top of the Council Tax Bill), on properties that have been empty and substantially unfurnished for more than 2 years. Great progress has been made in recent years and the number of empty homes stands at its lowest since records began. At May 2010 over 300,000 homes in England had been standing empty for longer than 6 months. As of October 2015 the number of long-term empty properties had fallen to 203,596.

► Leasehold.

The Government will act to promote fairness and transparency for the growing number of leaseholders. Some buyers are not aware that buying a leasehold house can be more expensive than a freehold house in the long run. Some ground rents can increase significantly over the lease period and be traded with leaseholders left in the dark. We will therefore consult on a range of measures to tackle all unfair and unreasonable abuses of leasehold.

Further support to help households who are currently priced out of the housing market to save for a deposit, and to buy or rent a home of their own. We will introduce a new Lifetime ISA in 2017, extend the Right to Buy discounts to housing association tenants, and invest in new homes for Shared Ownership, Affordable Rent and Rent to Buy.
Man's body seen on M53's Central Reservation
ON Thursday, 9 February 2017, shortly after 7.15pm, Merseyside Police closed off the M53, between Junctions 2 and 3, following calls about a body on the Central Reservation. Officers from Merseyside Police said that they had received several reports and sent a patrol out to investigate. The Patrol then located a man's body and carriageways were closed as a result to allow an investigation and recovery to take place. Merseyside Police are now appealing for witnesses following an incident , to work out what happened. Anyone who was in the area and may seen anything which could assist them with the investigation are asked to contact the investigation unit on:- 0151 777 5747 or send them an email. Merseyside Police also added:- "We would like to thank everyone affected by the motorway closure for their patience and understanding while our Officers and the other agencies involved dealt with this serious incident."