Last Chance for Community Groups in Merseyside to Enter Awards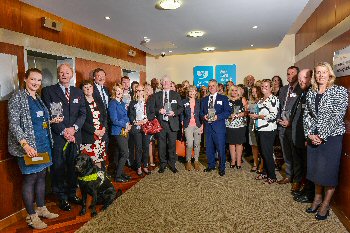 TIME is running out for community projects in Merseyside to enter Yorkshire Bank's Spirit of the Community Awards 2017 for a chance to share a funding boost of ₤75,000 to make a real difference in their local area.

Now in its 5th year, the awards programme was launched earlier this year to recognise and support community projects which are going the extra mile. Entries for this year's Spirit of the Community Awards must be submitted by Monday, 6 March 2017 and the winners will be announced in summer 2017.

Registered charities and not for profit organisations are invited to enter their projects into the awards scheme under 1 of 3 categories projects; which help people to have a healthy relationship with money, projects which help people to improve their local environment and projects which help people into employment.

The awards are open to a range of initiatives across the 3rd sector which can demonstrate support for the local community. This could include projects helping to upskill people for the workplace, ventures promoting healthy relationships with money, or schemes aiming to protect the environment.

5 projects will be selected in each of the 3 categories and all 15 winners will be awarded ₤5,000 each.

Debbie Crosbie, Clydesdale and Yorkshire Banks Chief Operating Officer and Chair of the Yorkshire and Clydesdale Bank Foundation, said:- "Yorkshire Bank's Spirit of the Community Awards aim to recognise and support the vital contribution that voluntary and charitable projects make to their local communities and there is still time for groups in Merseyside to enter. The standard of entries over the last four years has been fantastic and we look forward to continuing our support for local communities again this year."

Yorkshire Bank's sister organisation, Clydesdale Bank will also award ₤75,000 to support local projects in Scotland as part of the programme. This brings the total funds available for community initiatives up and down the country to ₤150,000.
For further information about the Yorkshire and Clydesdale Bank Foundation's Spirit of the Community Awards or to enter, people can find out more online or go into their local Yorkshire Bank branch to receive an application form.

WEP candidate for Liverpool Mayor brings women's voices to the contest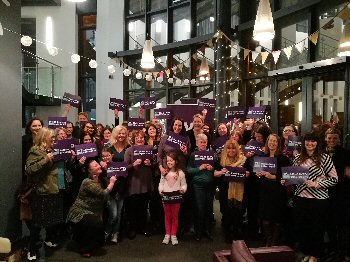 THE Women's Equality Party have unveiled Tabitha Morton as its candidate for Mayor of the Liverpool City Region; the only woman in the contest; and pledged to shake up a mayoral race that has so far not spoken to the women of Merseyside.

"None of the other candidates in the running have focused on gender equality. I want to make sure that women's interests are represented by putting equality on the agenda for Merseyside..." said Morton, 40, an Allerton resident who works in the manufacturing industry.

Morton grew up in Liverpool on a Netherton council estate and with little formal education worked her way up in a male dominated industry to become Head of Integration at Yale. She joined the Women's Equality Party as a founding member in 2015 after a lifetime of work discrimination. "Sexism in this City is alive and well: I had to try twice as hard as my male colleagues in order to achieve the same recognition. Nearly 370,000 people are employed in the production industries in the North West; a higher proportion than any other region in the UK; and this growing sector is dominated by men, helping to contribute to Liverpool's gender pay gap. I want to make things fair in Merseyside and I will be putting forward practical policies to represent the needs and interests of everyone." she commented.

Leader of the Women's Equality Party Sophie Walker said she was delighted to introduce Morton to members and supporters at the launch event. Walker said:- "There is an idea that politics happens in Westminster, but politics happens right here in your communities and on your doorstep. Women in the North right now are overlooked, underrepresented and disproportionately hurt by public sector cuts. And when the poorest households suffer the most it's those that are doubly or trebly disadvantaged because of their race, their ethnicity, their disability, that pay the highest price. It is vital that the all the people in our communities, whose lives will be moulded by these decisions and these deals, have their say. Local government as well as national government must have gender equality and diversity at its heart. It's time to raise the bar; so I am thrilled to introduce Tabitha Morton as our candidate today. I have always voted for the party that I thought cared about my City, my friends and family and their futures. Today I stand as representative for a party that I know for certain has my interests, and the interests of all women in Merseyside, at the centre of everything it does. We are all equal at the ballot box. Let's make every vote count on 4 May 2016."