Letter to Editor:- "Pink Lights???"
Photo's by Graham Lee
HAVE you seen a strange glow in the sky between Southport and Ormskirk? 1 of our readers was travelling back from an event when she spotted a strange 'bright pink glow' between Southport and Ormskirk, in the sky, on 26 February 2017. "I had the camera on me as we had just been to a gig and after taking a friend, who lives in Southport, home, we spotted it! The glow and as it was on the right hand side of the road so we stopped and my other half, Graham, took a few shots. Well nothing has been Photoshopped they are the original photos we took with our camera. It has got us puzzled what it could be. We have since been told it could be LED Lighting in greenhouses, which could explain it... It is so strange. Have any of your other readers seen this? Sadly, I think it is just greenhouse lights and not alien landings... If anyone could shed any light on this situation, even if pink, please do let us know! It has us stumped!" said Pagan....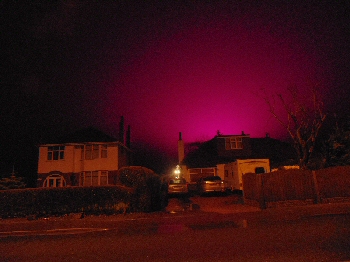 Josie Long's 'Something Better'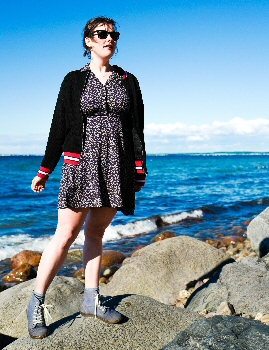 JOSIE Long's heading to Liverpool 13 March 2017, this show about optimism and hopefulness and about looking for people and things to look up to.... This uplifting show follows on from the international sell out success of her previous show:- 'Cara Josephine' that cross the UK, Europe, in Australia and even the USA! Josie, if you don't already know, is the star of BBC Radio 4's Romance and Adventure, All of the Planet's Wonders and presenter of Short Cuts tours her 8th solo stand up show nationwide in 2017.

Josie's 34. She thought by now that she would have children, and be in love, and have a country that didn't vote with the far right parties to march us all off a cliff. And that she would be able to do all the awesome stuff that activists do. She thought we would have won by now. Oh, and she wanted to be taller and better looking.

This is a show about optimism and hopefulness, about looking for people and finding things to look up to. It's about wanting more from life than it might be up for giving out. It's about struggling with realising what you are, who you are and what you can't change about yourself, and about really feeling like an outsider for the 1st time. It's a bit about having faith in younger people, and friendship, and activism, and solidarity. Actually, she's been busy interviewing activists about what they do and why, so it's also about politics and making things happen. And there's probably a bit where she pretends to be a push button shower, so it should be silly and fun too, with a few exciting bits in it.

Josie presents Radio 4's popular short documentary series Short Cuts, which is also 1 of the top downloaded podcasts today. She regularly writes for the Guardian and has recently appeared on The Island (Channel 4), The Superhuman's Show (Channel 4), Russell Howards Stand Up Central (Comedy Central) and Dara O'Briain's Go 8 Bit.

So don't if you want to smile get in line and get a ticket now! To book your place for the Liverpool show, call the Epstein Theatre now on:- 0844 888 4411. For other dates and venues, along with more information about Josie, visit her official website.

15 charged following raids across Merseyside, Lancashire, Cleveland and Cumbria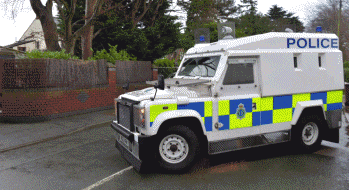 FOLLOWING a crackdown of drugs supply, a number of raids were carried out in Merseyside, Lancashire, Cleveland and Cumbria, on 2 March 2017. As a result of the raids Merseyside Police have informed us that 15 people have now been charged and 2 remain in Police custody. In addition, a total of £120,000 in cash was seized from various addresses in Liverpool, together with 2 kilogram's of drugs and around £200,000 worth of luxury items. These luxury items including cars, Rolex watches, jewellery and electronic items that might now be sold off in auctions.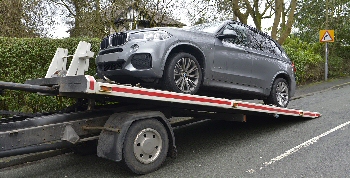 Superintendent Paul White from Merseyside Police said:- "The action taken by our Officers, in Merseyside and other parts of the UK, is a key part of an on going investigation into a criminal network we suspect of distributing large quantities of Class A drugs from here, in Merseyside, to other Towns and Cities. The arrest of 9 people this morning is the result of a lot of meticulous, hard work by the investigation team. Class A drugs blight the lives of the people who become addicted to them. Some addicts can then go on to fund their habit through acquisitive crime, including burglary, theft and robbery, and this has a negative impact on the lives of people living in the communities where drug dealers and organised crime groups operate. Criminals involved in the supply and distribution of controlled drugs don't care about the impact that their illicit trade has on decent members of the public, all they care about is the money they can make. They think they are untouchable and they live a lifestyle that is beyond their means and often have no legitimate employment to account for the money which pays for their fancy holidays and designer clothes. Using new legislation under the Proceeds of Crime Act, we will be looking to seize high value items which we believe have been bought through money made through criminal enterprise, including drug dealing. These items will go to auction and the bitter sweet irony, for those involved in serious organised crime on Merseyside, is that nearly 20% of the money raised through the sale of these items will go back in to fighting crime. Our message to those involved in drug supply on Merseyside is that you cannot escape justice and there are no borders, we will work with other forces to relentlessly pursue those profiting from serious organised crime. No one should have to put up with drug dealing and the associated violence and gun crime it often brings. We will work with our communities to improve the quality of life for decent, law abiding people and I would urge people to keep helping us do that by reporting any drug dealing or gun crime to the Police or Crimestoppers on:- 0800 555 111."