Kings of Leon visit Liverpool
Photographs by Jo Forrest.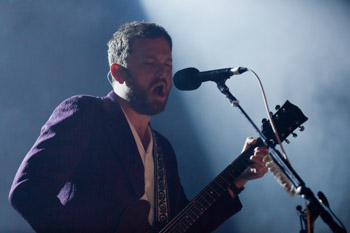 THE 1st leg of Kings of Leon's 2017 UK Tour, on 25 February 2017, stopped at Liverpool's ACC. This tour is the multi platinum selling band's best yet and the lads definitely know how to get the pause of life going! This was a highly anticipated event in Liverpool's music calendar, so it took a brave band to warm the crowds up. That honour went to a fantastic support act called Wild Nothing, who set the night off on the right note. After a good warm up, the lads came out, dead on 8:30pm, and Kings of Leon fans where about to watch an inspiring show... Mixed with some favourites, the group Grammy Award winning group added tracks from their latest studio album. So let us know what you thought of this event and check out the groups website if you missed this show for more tour dates and locations...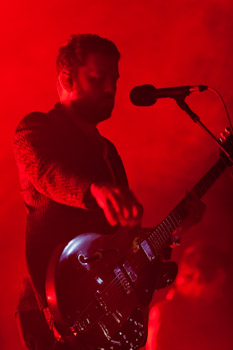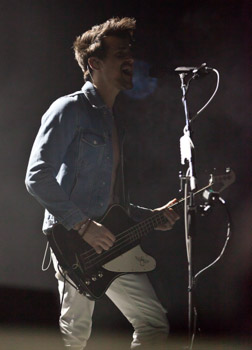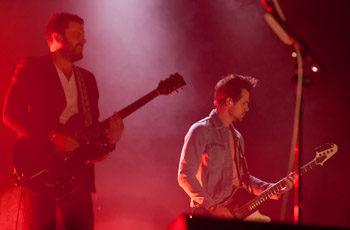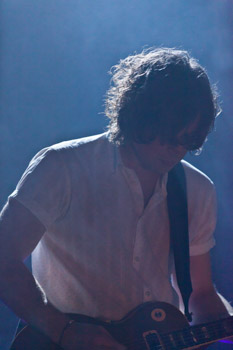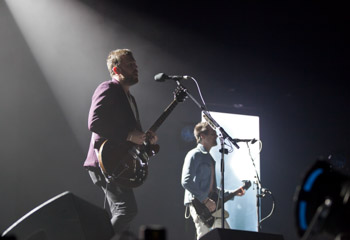 Horizon Zero Dawn™ turns Liverpool post apocalyptic!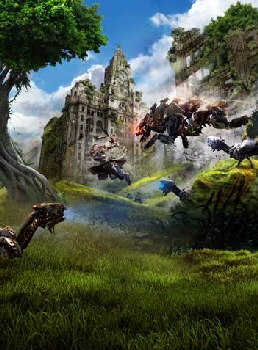 TO celebrate the launch of Horizon Zero Dawn™, that is exclusive to PlayStation4® and PS4™ Pro, that took place, on Wednesday, 1 March 2017, PlayStation UK created imagery of what Liverpool if it was in the world of this fantastic computer game.

"Horizon - Zero Dawn is set in a lush, post apocalyptic world, where mechanical creatures have taken over civilisation, and only a few humans remain in primitive hunter gatherer tribes fighting for survival. So as a bit of fun, we've transformed the Liver Building to a lush, overgrown ruins site, surrounded by a swarm of machines. We have also changed other UK landmarks:- Tower Bridge in London, Manchester's The Beetham Building, the Bull Ring in Birmingham, Edinburgh Castle, O'Connell Street in Dublin, plus Cardiff's Millennium Stadium and Tyne Bridge in Newcastle." said a spokeswoman for Guerrilla Games.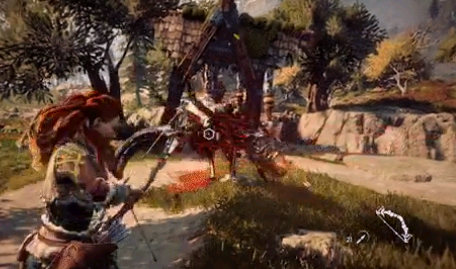 This post apocalyptic video game, ever since it has hit the shelves, has proven pull in many rave reviews and gamers have been mostly commenting favourably about it.
Most of the reviews talk about the fantastic graphics the game offers, along with the huge open world that players can explore.

The game's landscape includes stunningly detailed forests, mountains and atmospheric ruins of a bygone civilization will leave your eyes visually pleased. Adding more immersive detail you will find it has changing weather systems and a full day and night cycle, to add even more depth...
Horizon also features a dynamic conversation system, which we are told shapes the lead character's personality and key events.
Not only that, but this game comes with a thriving ecosystem, made up of robotic beasts! This marriage creates a dynamic combination for both exploration and game play.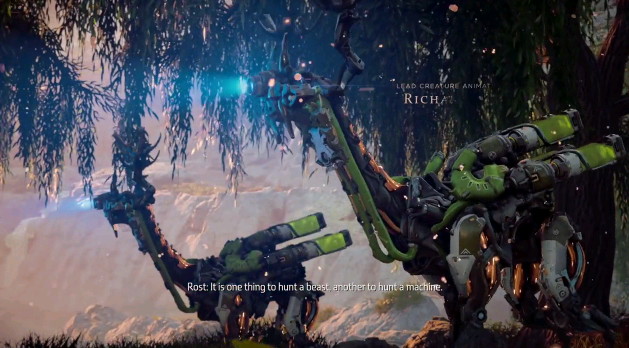 Sadly some fans have discovered a big problem that's going to require an update. "We are aware that a small number of users are suffering a crash during cinematic sequences when playing Horizon - Zero Dawn, most notably in the opening cinematic. We believe that we have found a potential, temporary workaround for users that play the game from Blu-ray disc. Please note that these steps may not solve the issue for all the users." said video game developer Guerrilla Games.

If you are having issues we are told that the temporary workaround requires users to leave the disc in for a couple of hours. The step by step instructions are as follows:-

► After the game has crashed please restart your PS4.

► After your PS4 has restarted, leave the Horizon Zero Dawn disc in the PS4 for 2 hours while the PS4 is powered on and idle.

► Then start the game again.

► Viewing the intro cinematic: If you missed a part of the intro cinematic, you can view it again from the main menu of the game – Extras > Intro Movie.

Please let us know if this works and also what you think of this game, via emailing us to:- News24@SouthportReporter.com.

One thing we can say is that from the preview footage we have seen, this is 1 amazing game...

The release of this image has now made some in the industry ask if Sony is looking at opening up again on Merseyside, with a new computer game arm, like the one they closed relatively recently, called Studio Liverpool. Lets this is not just wishful thinking, as Liverpool is still leading the way in other areas of computer programming and game development.