Interview with 7 year old TeenStar Regional Finalist Astrid!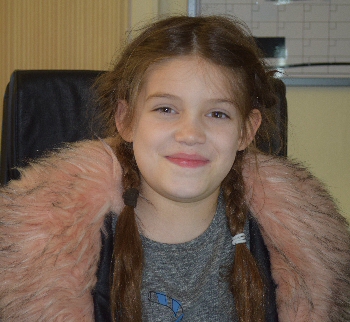 7 year old Astrid Smith is all set to become a star as she gets ready to go to the Regional Finals of TeenStar, on 9 April 2017.

The TeenStar singing and dance competition for pre-teens and teenagers consists of a UK wide search for the finest young talent the UK has to offer, with TeenStar audition dates being held across the country.

TeenStar is a search for the UK's best singers and dance acts, and in 2016 they saw over 8,000 acts audition, all aged up to 19. We have been told by Future Music, who run the competition, that:- "This year we have so many talented pre-teens and teenagers enter, so competition has been higher than ever for places. We are pleased to say that Southport's Astrid was given a big thumbs up and passage through to the regional finals!"

just before we started our interview, Astrid told us that she preformed a Jazz/Blues number:- 'What A Difference A Day Makes,' for the judges at her audition. We will be adding a recording of her preforming this number very soon to our Facebook Page. sadly, due to copyright restrictions, we could not add it to the interview footage...

Proud Mum, Amanda said:- "I am so pleased she got through. This is the UK's only singing and dancing competition exclusively for teens and pre-teens and she has done amazingly well. She is only 7, but she has a very strong act and she with lots of personality. Most importantly she has a very good voice."

Next step for Astrid is to take part in a live regional head to head with the best talent in the region, but 1st we had the fantastic privilege of meeting this very talented young singer.

Astrid has a very Blues style voice and is enjoys singing. She has told us that she looks forward to performing in a live showcase in the competition and is getting a few tricks ready to help her along the way. We asked, but this 7 year old is very professional and will not let things slip. All we know is that she is multi talented, so keep an eye out, as she she is not just a singer! This is our video interview with Astrid.
We wish her all the best in the competition. No matter what happens next, keep an out for her in the future...

If you do not know who Future Music are, they are the company behind the discovery of artists such as:- Warner Music's Birdy, Columbia Record's Lucy Spraggan, Jacob Banks, Union J's Jaymi Hensley and Karen Harding, both of which are now signed to Sony Music and Universal Music Group, and Emily Middlemas was a big hit on The X Factor!

What is the Class 502?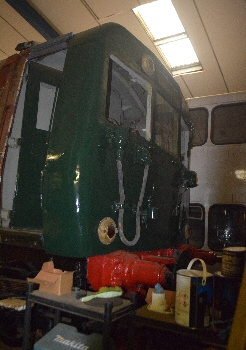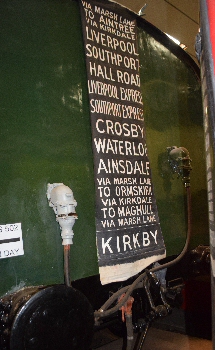 IN the previous edition, we announced that the Friends of the 502 Group will be holding a very special tour, on Sunday, 2 April 2017. This tour will see those on it, taken around the routes their Unit would have worked, after entering service in early 1940's, in a audio enabled vehicle from Don Fraser Coaches. But what is the 502 and why should people be interested? Well we popped over for a look at the Class 502, Electric Train, to find out more. Until you see it and realise that this was working during the 2nd World War era, its designs inspired and lead the way for nearly all the UK's current rolling stock, you start to realise just how special this remaining Unit is for preserving not only local history, but railway history as well. The Unity's only ran for 40 years on the Southport, Liverpool and Ormskirk to Liverpool likes, terminating at Liverpool Exchange Station. This is some video footage of the unit, that is now undergoing major restoration work and an interview about it and the tour.
If you want more information about this trip, please call Tony Kuivala, on:- 07885 435542. Also for lots more information about the Friends of the 502 Group, why not visit:- Class502.Org.UK?