Record numbers of customers satisfied with Bus Services in the Liverpool City Region
BUS users have given the Liverpool City Region the best result yet, with 90% for overall customer satisfaction included in results released, on Wednesday, 22 March 2017, by Transport Focus, the independent transport watchdog. The national Bus Passenger Survey (BPS) results, announced at Merseytravel, Mann Island, are a measure of passengers' satisfaction with their local bus service for a representative sample of journeys and are a trusted source of information and insight for bus operators. Overall, these results show that Liverpool City Region is one of the highest performing areas across all the areas surveyed by Transport Focus, offering customers more value for money and has some of the best drivers in the UK.

For the City Region, overall customer satisfaction has increased year on year from 89% to 90% compared with average satisfaction rates of 85% in other metropolitan areas. Commuter satisfaction has increased from 85% to 86%, with satisfaction among this group 6% higher than other areas.

Satisfaction with value for money has shown a sharp increase over time, increasing from 62% in 2013 to 73% in 2016, compared with an increase from 63% to 66% in other areas. Customers are much more satisfied with their driver than in other areas with 91% vs 87% satisfied with their appearance; 73% vs 67% satisfied with the greeting they received; 76% vs. 70% satisfied by helpfulness and attitude and 79% vs 74% satisfied with the time given to take a seat. Satisfaction with punctuality has remained constant at 78%, 72% in other areas.

Taking action to improve customer satisfaction levels and increase bus patronage is a priority for the Liverpool City Region Bus Alliance; a formal partnership between Merseytravel, Arriva and Stagecoach; and members have welcomed these results. As a result of the introduction of a range of customer-focused improvements, including on board WiFi and USB charging points, the Bus Alliance is set to reach its transformational target (2013 to 2014 baseline figure) to grow fare paying patronage by 10% by 2017/18 following increases over the past 2 years of 9.7%.

Customers have benefitted from a number of fare reductions in the past 2 years including the £2 MyTicket for young people, half fare for all under 19s, a flat fare structure on the Wirral and a new One Day Solo product that gives bus users the freedom to travel on any bus, anytime, anywhere in Merseyside.

Merseytravel Committee Chair Cllr Liam Robinson, said:- "We are delighted to host Transport Focus' event and welcome the Bus Passenger Survey results announced today. These are important results as they come directly from our customers and therefore mean a lot more to us. We have been determined to reverse the historic decline in bus patronage by improving what's on offer and it's clear from these results that the collaborative work of the Bus Alliance is having a major impact as we are seeing an increase in both customer satisfaction levels and fare paying patronage. Customers are benefitting from improved customer focused bus services and offers including new buses, the £2 MyTicket, improved smart ticketing and on board cleaning. However, there is still more we can do and we will continue to work together to deliver an even better customer experience and get more people on board the bus as we look forward to all the options of the new devolved powers in the forthcoming Bus Services Bill."

Phil Stone, Regional Managing Director, Arriva said:- "We are delighted with the Transport Focus results. Once again these are further proof that working together as an Alliance is the best way to deliver a better service for our customers."

Rob Jones, Managing Director, Stagecoach said:- "We are focused on delivering practical improvements for customers, we continue to invest in new vehicles for local people and have introduced a series of digital tools to make it even easier for customers to plan journeys, buy tickets and travel with us. These include our new smartphone app and mobile ticketing, with contactless payments to be introduced in the summer. It's pleasing to know that our efforts, and those of our partners in the Bus Alliance, have helped deliver such high levels of customer satisfaction and we will continue to work in partnership to deliver even better bus services for local people."

David Sidebottom, Director of Transport Focus, said:- "We are delighted to be presenting our latest Bus Passenger Survey (BPS) results with Merseytravel in Liverpool. It is particularly timely as the Liverpool City Region is developing the alliance with Merseytravel, Arriva and Stagecoach to further improve the passenger experience. Their use of the BPS survey results will ensure that their investment and focus make a difference for passengers."

Launch of new Childcare Choices website means parents now able to find available Government support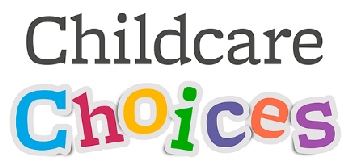 MILLIONS of parents can now pre-register for the Government's new childcare offers, with the launch of a new Childcare Choices Government website. In the North West around 240,000 families will be eligible for Tax Free Childcare. The introduction of the Government's Tax Free Childcare scheme will begin on 28 April 2017, for parents of the youngest children. It will be gradually rolled out over 2017; cutting childcare costs for working families across the UK by up to £2,000 per child per year, or £4,000 for disabled children.

On top of this, from September this year parents of three and four year old children living in England will be able to apply for a new 30 hours free childcare offer, worth around £5,000 per child.

The Childcare Choices website includes a Childcare Calculator for parents to compare all the Government's childcare offers and check what works best for their families. Through the site parents can also pre-register for email alerts that will notify them when they can apply, as well as providing details of existing Government childcare offers.

Chief Secretary to the Treasury, David Gauke, said:- "The Government is on the side of working families and our childcare support will cut thousands of pounds off bills for millions of households, as well as supporting parents to return to or remain in work. The new Childcare Choices website provides busy families with options that suit their needs, so they can clearly see which childcare offer works best for them. For the 1st time, we have brought all the childcare options together to make the process easier and simpler for families and childcare providers."

Education Secretary, Justine Greening, said:- "Affordable childcare and early years education are a vital part of how we can get our children on the right path, whilst also helping parents to be back at work, if that is what they want. Many parents are struggling to balance the cost of childcare against the benefits of being in work and this Government wants to help. Parents can now use the Childcare Choices website to find out what support is available for their family. Whether that's our 30 hour free childcare offer, Tax Free Childcare or Universal Credit, the website is a quick and easy way for parents to choose the offer that's best for them and their children."

2 million working families will be eligible for Tax Free Childcare. It will be gradually rolled out, with parents of children under 2 invited to enter the scheme 1st. By the end of the year, all eligible parents will be able to receive Government top ups of £2 for every £8 that a parent pays into their Tax Free Childcare account. This will be open to all working parents across the UK with children under 12, or under 17 if disabled.

The new 30 hours free childcare offer for working parents of 3 and 4 year olds in England doubles the current 15 hours of free childcare currently available, saving eligible working families up to £5,000 a year.

Parents will be able to apply for Tax Free Childcare and the 30 hours offer in 1 go through the Government's new digital childcare service. Eligible parents can benefit from both Tax Free Childcare and 30 hours free childcare at the same time.

Both of these new offers have been run as trials over recent months, to test the new digital services. More than 4,000 parents are already benefiting from the 30 hours offer in 8 'early implementer' Councils, with thousands more set to follow suit, as four new areas launch the 30 hours offer in April. And over 2,000 parents are cutting their childcare costs with the Tax Free Childcare trial.

These offers build on the childcare support already available to thousands of families, including:-

► 15 hours free childcare for all 3 and 4 year olds.
► 15 hours for disadvantaged 2 year olds.
► enhanced childcare support through Universal Credit.
► childcare vouchers.