Councils respond to Government rules over ₤2 billion extra social care funding
RESPONDING to the Government framework, that has just been published, which includes how the ₤2 billion extra funding for Social Care, over the next 3 years, should be spent, BoltonLabour Councillor, Linda Thomas, who is the Vice Chair of the Local Government Association's Community Wellbeing Board, said:- "The ₤1 billion of additional Social Care funding this year, followed by ₤674 million in 2018 to 2019 and ₤337 million in 2019 to 2020, represents vital funding needed for services caring for the most vulnerable older and disabled people in our communities over the next 3 years. Recent NHS England and NHS Improvement correspondence to NHS providers has encouraged local health colleagues to pursue 'their share' of the ₤2 billion to free up capacity in NHS acute services, with an explicit reference to the funding representing 2,000 to 3,000 more Hospital beds. This is unhelpful and misleading. The Policy framework for the Better Care Fund, including the additional funding for Social Care, reiterates what was announced in the Budget by clearly stating that the funds can be used to meet Adult Social care need more generally and to help stabilise the care market as well as on measures to support Hospital discharge.Councils and NHS partners will continue to work together to ensure people are discharged from hospital promptly and safely when a Hospital stay is necessary. However, it is important to remember that social care is about much more than just freeing up Hospital bed space. It is about providing care and support for people to enable them to live more independent, fulfilled lives, not just older people, but those with mental health conditions, learning and physical disabilities. Hospitals account for only 1 in 5 Adult Social Care referrals, and so this new funding may best ease pressure on NHS and Council Services by being directed at addressing wider pressures, such as reversing planned cuts to Adult Social Care Provision, which would exacerbate pressure on Local Health Services. Local Councils and their NHS partners know where the pressures are in their communities better than anyone else. It is important that Clinical Commissioning Groups now work closely with Councils to ensure Health and Wellbeing Boards can quickly agree plans to spend the extra funding so that Councils can get on with implementing the measures most needed in their area. The extra funding announced in the Budget is just a starting point and short term pressures remain. To close the funding gap still facing social care by 2020 and beyond additional funding needs to be recurrent and put into Local Government baselines. It's critical that the Government's Green Paper on social care finds a long term solution that reforms and fully funds our care system. This is essential if we are to ensure people can live independent, fulfilling lives in the community, and avoid widespread failure amongst organisations providing care."
New Ferry explosion - Partners continue to work with affected residents and businesses on recovery phase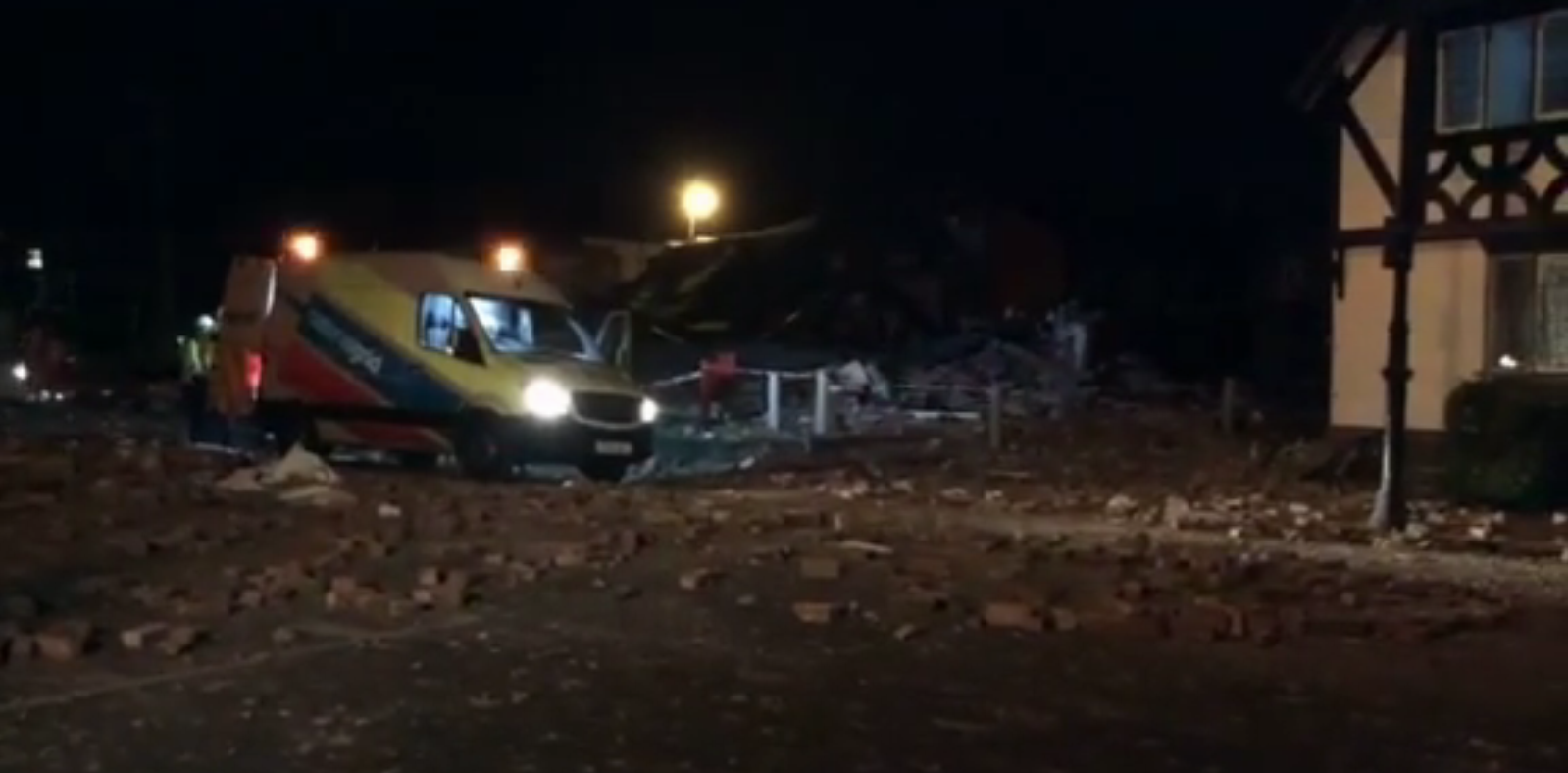 A number of shops and businesses in New Ferry have reopened on 31 March 2017, less than a week after the explosion which rocked the Village.

Some residents have also been able to regain access to their homes as the cordon around the incident scene has been scaled back.

However, the blast site and immediate surrounding area will remain within a cordon as Merseyside Police, Merseyside Fire and Rescue Service, Wirral Council, the Health and Safety Inspectorate and National Grid continue their joint investigation into the cause of the explosion.

A further meeting of affected residents and businesses will take place, on Monday, 3 April 2017, at 5.30pm, at St Mark's Church, New Chester Road, New Ferry. This is being facilitated by the New Ferry Town Team, working alongside Wirral Council and other key partners in the recovery phase after this incident.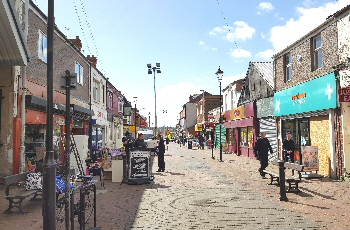 David Ball, Wirral Council's Assistant Director, Environmental Services, is leading the Council's recovery operation after the explosion and said:- "In the circumstances, we are really pleased with the progress made in terms of getting a number of affected residents and traders back into their premises. Everyone has been very patient and supportive and this makes the work all agencies are doing that much easier. Unfortunately for a number of other residents and businesses, it will be a while longer before we are able to provide them with definitive information, but we remain in regular contact with those and continue to do what we can to help."

Also as part of the recovery phase, partners will continue to operate a contact point within New Ferry Village Hall throughout next week, for people to drop in with any further queries or issues they may have and there will be staff on hand to speak to. This will not be open over the course of this weekend; if anyone has any urgent needs out of hours and on Saturday or Sunday, they should call the Council's Emergency Duty Team on:- 0151 677 6557.

AskUsWirral are hosting an informal drop in / coffee evening this evening, at St Mark's Church, New Ferry, for anyone affected by the explosion. There will be a qualified counsellor on hand. There are 2 sessions, 5pm to 6pm and 6pm to 7pm.

The Calm Photography Movement Photo Competition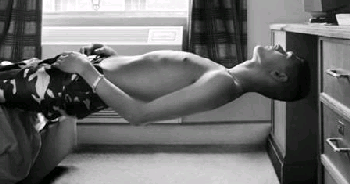 RECENT UK figures show that men are 3 times more likely than women to take their own life, and less likely to talk to anyone about going through a period of depression. The Calm Photography Movement (TCPM) has been founded in partnership with LYNX to spark conversation about masculinity, mental health and self expression through photography.

The movement will raise awareness and funds for the Campaign Against Living Miserably (CALM), an award winning charity dedicated to preventing male suicide, the single biggest killer of men under the age of 45 in the UK.

Amateur and professional photographers are invited to submit images which shine a light on the limitations of traditional masculinity for a chance to be exhibited at the prestigious Getty Images Gallery in Central London, to coincide with Mental Health Awareness Week, that will run from:- 10 May to 19 May 2017.

Entries will be judged by an esteemed panel of professionals, including Rankin and Nick Knight, who will be looking for images which express what it is to be a modern man in today's fast changing world.

Photographers wishing to get involved have until Monday, 17 April 2017, to submit their entries, details of which can be seen online.

The winning photographs will be on public display at the Getty Images Gallery, Central London, UK, on 10 May to 19 May 2017, with key photographs used in print and social campaigns as well as being converted into a catalogue, that will be available to be purchase in support of CALM's work preventing male suicide.

TCPM founders Scott Shillum and Steve Wallington said:- "We have founded The Calm Photography Movement to raise awareness of the role that photography can play in shining a light on men's mental health after losing close family and friends to suicide in the recent past. We are thrilled to have the support of Rankin and Nick Knight, along with the generous support of LYNX, Getty Images and TOPMAN."

Simon Gunning, CEO of CALM said:- "Self expression plays an important role in opening up, and photography can be such a powerful tool for this. We're interested in how images can tell stories about our experiences of masculinity, what it means to be a man, and how we can tackle that old stereotype of needing a stiff upper lip. This is central to CALM's mission to create a culture where men face no shame in opening up and seeking help."
New Parking Arrangements at LJLA
LIVERPOOL John Lennon Airport (LJLA) will shortly be introducing changes to the car parking arrangements for those drivers visiting the Airport to either drop off or pick up passengers.

Following a review of the existing arrangements, from Monday, 10 April 2017, drivers will continue to have a choice of facilities at LJLA, however there will be changes to the parking charges. These include:-

► The Free period in the Drop Off 2 car park, which is located a short walk from the terminal, will be extended from 20 minutes to 40 minutes.

► The tariff in the Express Drop Off and Pick Up facility which is located directly opposite the terminal, will be increased from ₤2 to ₤3 for up to 20 mins.

Other tariff changes to these car parks will now mean that stays of longer than 20 minutes and less than 4 hours are now best accommodated in the short stay multi storey car park.

Unlike most other UK airports, LJLA continues to offer free parking for those drivers both dropping off and picking up passengers. However a number of Airport users have commented that the 20 minute free parking time period in the Drop Off 2 car park was insufficient for those drivers wishing to assist friends or relatives to or from the terminal building.

By doubling the free parking period to 40 minutes, drivers should now have ample time to walk the 10 minutes to/from the terminal, whilst accompanying passengers and still be able to take advantage of no parking charges.

The tariff in the Express Drop Off and Pick Up facility has been increased in order to better manage demand and reduce congestion in this area caused by growing passenger numbers and popularity of products. The increased charge is to encourage more drivers to make use of the other parking areas available.

This facility is intended for drivers who wish to stop briefly to drop off or collect passengers closest to the terminal building, however vehicles are remaining in this area for longer than is necessary. The new tariffs will mean that vehicles waiting in this area for over 20 minutes will be better served by the short stay rates available in the Multi Story Car Park.

Passengers with disabilities and who are blue badge holders can continue to use the Express Drop Off and Pick Up facility and park closest to the terminal at no charge for up to 40 minutes.

An Airport spokesperson commented:- "We have listened to feedback from our customers and extended the free parking period in the Drop Off 2 car park in addition to installing improved signage to this facility. Whilst charges have increased in the Express Drop Off and Pick Up facility, we continue to offer customers a choice of pick up / drop off options and unlike most other UK airports, drivers can choose to both drop off and pick up passengers here for no charge. Car parking revenues are an essential part of the Airport's business model with income reinvested back into the business, bringing improved passenger facilities for all Airport users as can be seen with the latest terminal improvement works currently underway."

Liverpool John Lennon Airport advises passengers and drivers to plan ahead and view all the parking choices on its website before travelling.