SOCU Titan's Cannabis and Cultivation Operation leads to arrests and seizures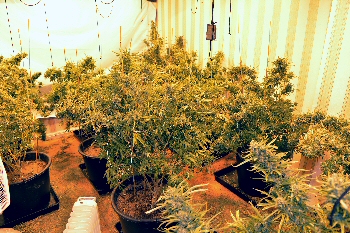 POLICE Officers from North West Serious and Organised Crime Unit Titan have arrested 15 people (including 11 from Merseyside) and recovered cannabis plants and high value items an operation executed, on Thursday, 30 March 2017.

The co-ordinated strikes are the culmination of a 6 month operation involving an organised crime group based in the Fazakerley and Kirkby areas of Merseyside, and suspected of being involved in large scale cannabis cultivation in the Merseyside, Staffordshire and Dyfed Powys areas.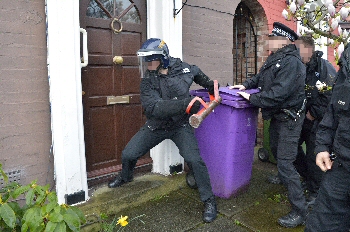 ON , a number of cannabis plants were recovered from cannabis farms and high value assets have been seized under the Proceeds of Crime Act (POCA), this includes the vehicles, cash and cannabis, seized at addresses in Fazakerley and at another within Kirkby. Also at 1 of the address, a loaded Glock and around 20 rounds of ammunition had been recovered!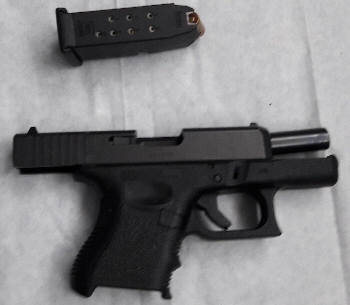 A total of 13 people were arrested across 18 properties in:- Fazakerley, Kirkby, Walton in Merseyside; Widnes in Cheshire; Penegoes, a village near Machyunlleth in Dyfed Powys and Staffordshire.

Initial arrest have been identified to the media as:-

► A 50 year old male, from Fazakerley, who was arrested on suspicion of conspiracy to produce cannabis and money laundering.

► A 25 year old male, from Kirkby, who has also been arrested on suspicion of conspiracy to produce cannabis and money laundering.

► A 22 year old male, from Fazakerley, who was arrested on suspicion of possessing a firearm and ammunition, conspiracy to produce cannabis, money laundering and theft of a motor vehicle.

► A 38 year old male, from Walton, arrested on suspicion of conspiracy to produce cannabis.

► A 35 year old male, from Fazakerley, who was arrested on suspicion of conspiracy to produce cannabis and money laundering.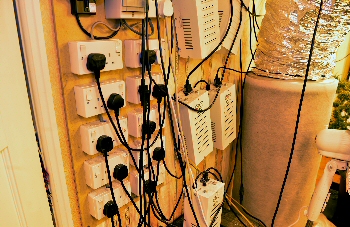 Detective Superintendent Sally Johnson, Head of Operations at Titan, said:- "This action follows an extensive investigation across the North West Region and we will now be looking to put those arrested through the courts. I would like to reassure those communities in which we have taken action that we are committed to reducing the impact of organised crime across the North West and will act on all information given. Criminal groups involved in the cultivation of cannabis are often involved in other serious organised crime, which brings significant harm to those communities. Groups will often rent residential and industrial properties in the heart of our communities, and the growing of cannabis bring huge risk to neighbouring properties and businesses. Each seizure represents money being taken from the pockets of criminals and we encourage members of the communities to report any concerns to Police."

Some of the signs that cannabis is being grown are:-

► Strange smells and sounds.

► Frequent and varied visitors to a property, often at unusual times.

► Gardening equipment being taken into a property, such as plant pots, fertiliser, fans and industrial lighting.

► Windows are sealed and covered or the curtains are permanently closed.

► Heat from an adjoining property.

► Birds gathering on a roof in cold weather.

► Individually these activities may seem commonplace, however, together may indicate something more sinister.

Anyone with any information can call Police on:- 101, or Crimestoppers, anonymously, on:- 0800 555 111.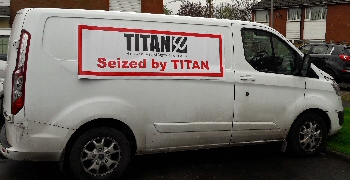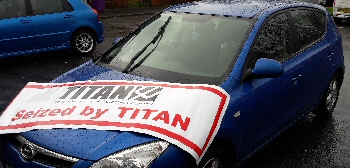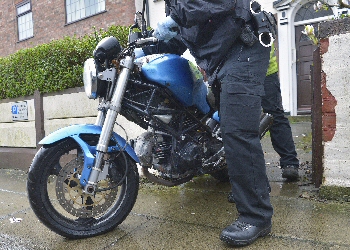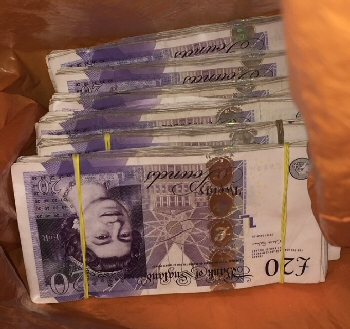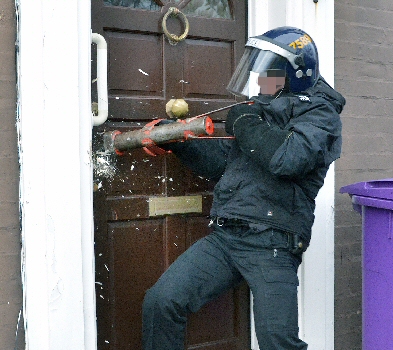 Circus of Horrors has visited the Liverpool Empire
Photographs by Jo Forrest.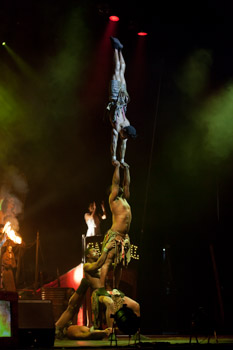 THE Circus of Horrors celebrates its 21st Anniversary this year and they have been performing in at the Empire Liverpool with it's latest incarnation:- "The Never Ending Nightmare." Billed this year with the tag line:- "If Quentin Tarantino had directed Cirque Du Soleil then you would be only half way there." That about sums up the show... This is an extremely active performance that will keep you not only entertained, but also left stunned as you watch an amazing amalgamation of bizarre, brave and beautiful acts, all woven into a 'Alice in Horrorland' type story. This performance is driven by a mainly original soundscape and performed with a forked tongue firmly in each cheek! if you have not seen this show, do not miss it... Check the Circus website to find out other locations they are performing and get a ticket... This is one hell of a show!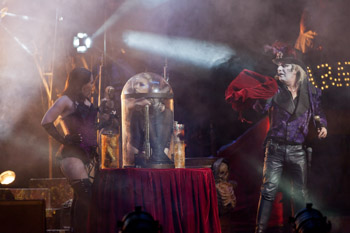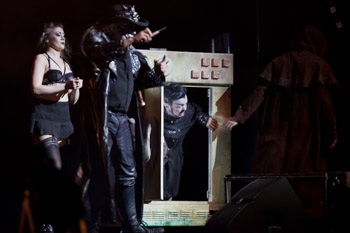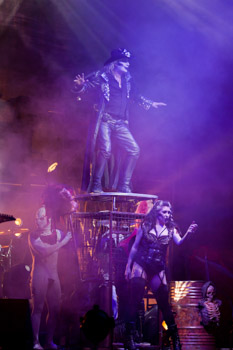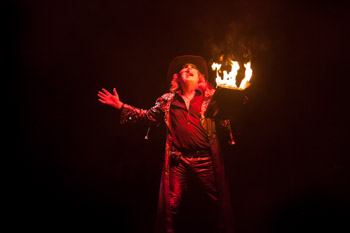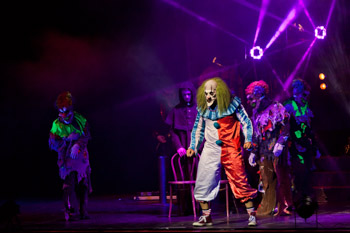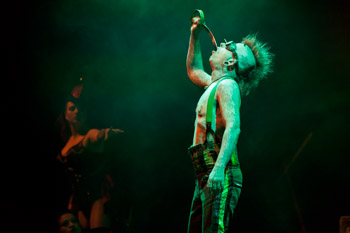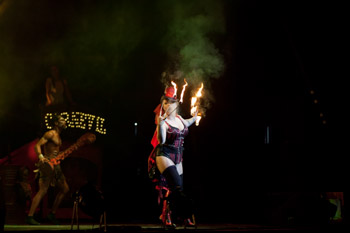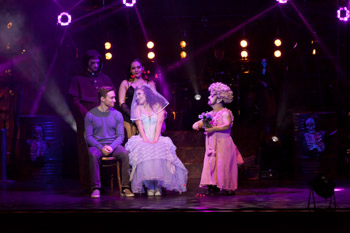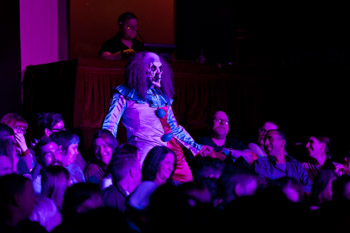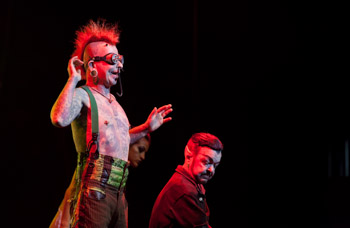 Help us keep this site online. Please don't brake our copyright by copying any of the text or images in this website, even if its only for 'personal use.'