Proton Partners International have signed agreement with University of Liverpool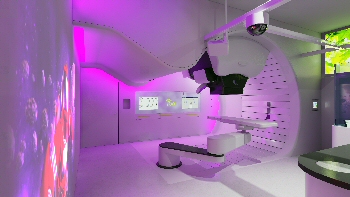 THE University of Liverpool have signed a 2 year collaborative research project with Proton Partners International Ltd, to enhance proton beam therapy technology.
This signing, that took place on 13 April 2017, will now see the 2 partners developing a new measurement system, known as a 3D Water Phantom, which will further improve the accuracy of proton beam therapy treatment.
The new system will use pixelated silicon detectors, 1st developed at CERN, the European Organisation for Nuclear Research. Improved accuracy will lead to better modelling and calibration of treatment beams which will offer more advanced treatment for patients. It will also allow for more accurate clinical research and development to be undertaken.

Proton Partners International is building a series of Oncology Centres, known as:- 'The Rutherford Cancer Centres,' which will offer:- proton beam therapy, radiotherapy, chemotherapy, imaging and wellbeing services. The company's 1st centre in Newport, South Wales, will be the 1st in the UK to offer proton beam therapy.
Proton Parents International is also building a Cancer Centre in Knowledge Quarter Liverpool's Paddington Village. Further centres are currently being built in Northumberland and Reading.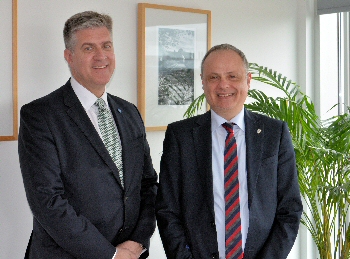 Professor Anthony Hollander, Associate Pro Vice Chancellor, for enterprise, at The University of Liverpool, said:- "We are delighted to be working with the UK's leaders in proton beam therapy to develop a new commercial system to improve proton beam therapy delivery. Liverpool will be home to 1 of the few Proton Beam Therapy Centres in the UK, thanks to Proton Partners International, and by working together we will ensure that Liverpool becomes 1 of the world leaders in proton beam therapy research."

Dr Ian Barwick, Chief Scientific Officer of Proton Partners International, said:- "Whilst we are building Cancer Centres across the country, we have always said that research and development are key to our work as we look ahead. By creating this new system, we will be making an important and innovative step in improving how proton beam therapy is actually delivered to patients. Our partnership with The University of Liverpool demonstrates that we are completely committed to improving proton beam therapy technology and advancing the wider research effort in cancer care."

Proton Partners International has also signed a 10 year lease to establish a genomics research centre at the Life Sciences Accelerator building in Liverpool, which is due to open later in 2017. The Proton Partners International genomics programme will collate, analyse and distribute data from its treatment centres which will support its broader research work with The University of Liverpool's Physics Department.

The building is the 1st part of a 'health campus' that is set to surround the ₤335m new Royal Liverpool Hospital. The lease is with The Royal and Liverpool Broadgreen University Hospitals NHS Trust.

New Ferry explosion – Update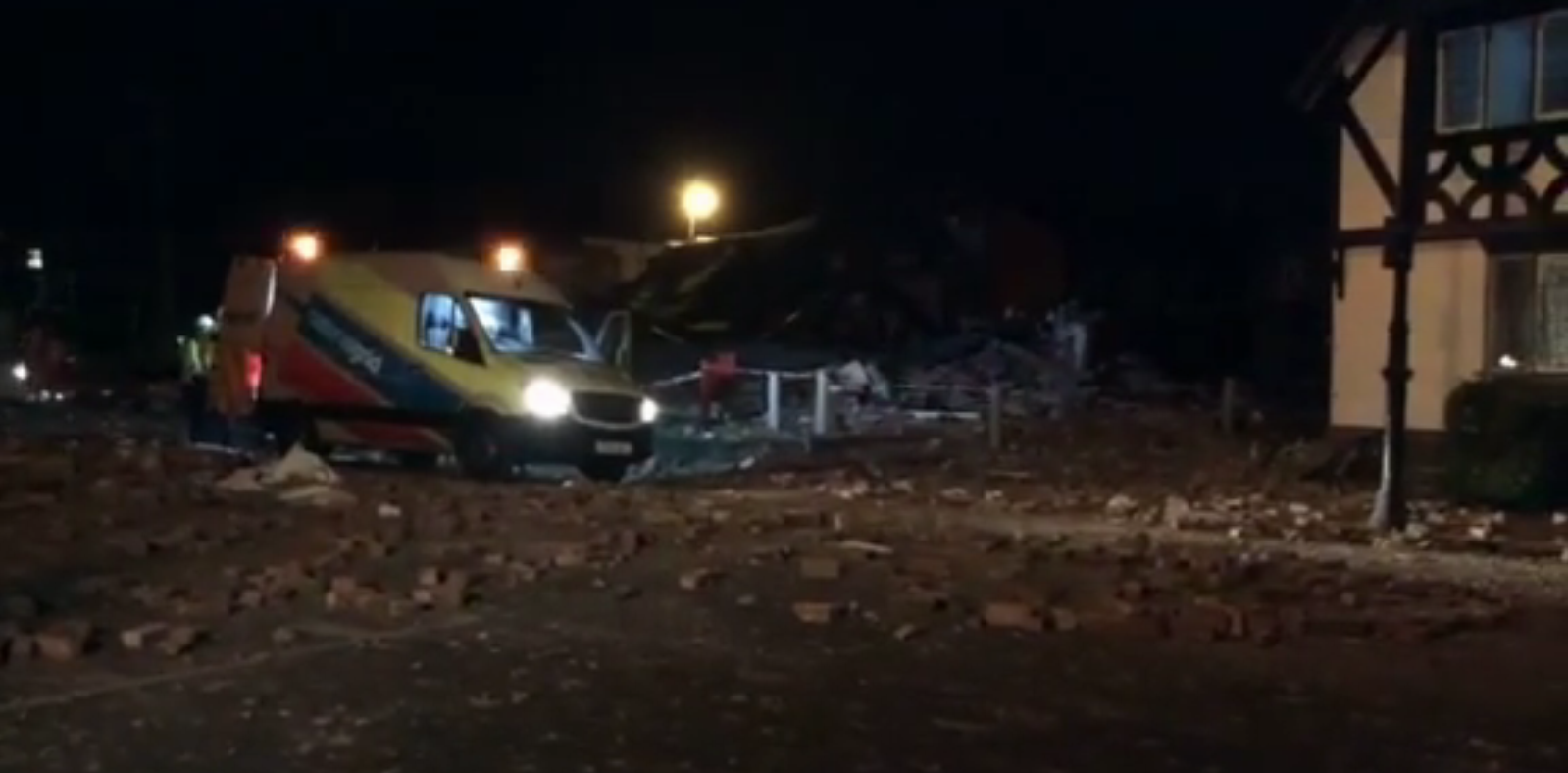 WORK is continuing to clear up the site of the explosion in New Ferry and to get residents, tenants and business owners safe access to the most severely damaged properties where possible.

Since the explosion, that happened on Saturday, 25 March 2017, Wirral Council and its partners have been onsite, working closely with local people to keep the momentum of the clean up operation going. The cordon around the site has been reduced in stages as blocks of buildings have been deemed safe enough to access, to work on or to move back in to. This leaves only the most badly damaged properties around the edge of the explosion site still sealed off to the public.

The Council took control of the site of the explosion, on Thursday, 6 April 2017, as the evidence gathering stage of the multi agency investigation on site finished.

Since then, the site has been cleared of debris and the condition of the surrounding buildings has been assessed. Where it has been safe to do so, residents, tenants and business owners have been allowed back in to their buildings to get personal possessions or to retrieve salvageable business equipment.

The next step is to work with local people and their insurance companies as they come on site to make their own assessments of the buildings.

The Council's Recovery Team has been meeting regularly with affected people on a block by block basis, and more widely, through community meetings. While the Contact Centre which was set up at New Ferry Village Hall, for people affected, closed at the end of Wednesday, 12 April 2017, weekly community meetings will continue for at least another month. The next will, be at 5.30pm, on Monday 24 April 2017, at St Mark's Church Hall, New Ferry.

Affected people will also be able to contact the Recovery Team through David Ball Wirral Council's Assistant Director of Environmental Services and lead officer in the recovery phase in New Ferry.

David Ball said:- "Local people have been crucial in helping the clean up operation run smoothly. We've had a lot of direct contact the Council and its partners have tried to keep people up to date and to give them an idea of what to expect next. The clean up has seen a lot of work happen quickly, with lots of people on site. It's likely that as we move on to look at longer term plans for buildings, working with insurers and contractors, this level of activity will slow down. This could be frustrating for the local people affected but the Recovery Team will do everything possible to help, where we can. We will continue to work hard to get New Ferry open for business and to get local people back into their community."

Through regular contact with local people, the Recovery Team is aware that the impact of the explosion is taking its toll in places, within the community. A special telephone number has been made available for anyone affected who needs extra support to help cope with the aftermath of the incident, to provide counselling or just someone to talk to. Anyone affected can call:- 0151 649 1859, (between 10am and 4pm). There is no charge for the support service which is provided by the NHS.

New Ferry youth club provided a drop in counselling session for young people earlier this week and AskUsWirral hosted informal drop in advice sessions with a qualified counsellor on hand.

The incident has increased people's awareness of gas safety which has resulted in more people calling the gas emergency number; therefore, there has been an increase in the number of gas emergency vehicles around New Ferry, as they respond. While there is no concern over the safety of the gas network, National Grid Gas Distribution always advises anyone who can smell gas or suspects there is a gas leak to report it straight away to the National Gas Emergency Service on:- 0800 111 999 (All calls are recorded and may be monitored.). A gas emergency engineer will respond to each and every report.

David Ball and MP for Wirral South Alison McGovern will travel to London, on Tuesday, 18 April 2017, to meet with Secretary of State for Communities and Local Government, Sajid Javid, to discuss the impact on New Ferry and to appeal for funding to help with the regeneration of the area.