Shalamar is due to play at Liverpool's Olympia, on Friday, 28 April 2017!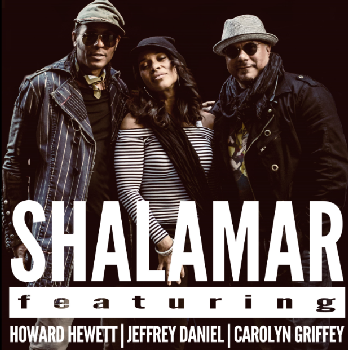 IN the late 1970's and early 1980's, the name Shalamar became synonymous with the contemporary sound of catchy feel good dance music. Shalamar are best known for a string of worldwide hits such as:- 'The Second Time Around,' 'Make That Move,' 'I Owe You One,' 'I Can Make You Feel Good,' 'There It Is', 'Friends' and of course their often copied anthem:- 'A Night To Remember.'

Shalamar started life as a "manufactured" group. Dick Griffey was the talent co-ordinator for US hit show Soul Train when he decided to set up his own record label; SOLAR. He took session musicians and created a hit record; Uptown Festival; which was credited to a faceless artist "Shalamar" in 1977. When the record became a hit he realised that there was a demand for an actual group so he set about creating one with soul train dancers Jeffrey Daniel and Jody Watley together with singer Gary Mumford, the latter of whom quickly left the group to pursue other interests.

In late 1979, the group was riding high on the US R&B chart with their hit:- 'Take That To The Bank' when Gerald Brown became the second lead singer to walk out on Shalamar in as many years leaving his fellow band members without a frontman again.

Jeffrey Daniel had met Howard Hewett at the LA nightclub:- "Maverick Flat" a few years earlier and had already asked him to take up lead vocals after Mumford's departure. At that time, Hewett was committed to another contract to tour Europe with a covers band. When Brown left, Daniel asked Hewett to come on board again and this time he agreed. The rest is history.

Hewett's 1st record:- 'The 2nd Time Around' was a million seller. As well as being number one on the US R&B chart it went on to reach number eight in the main Billboard pop chart indicating Shalamar's intention to cross over with an edgy sound incorporating funk, disco, R&B and pop.

The trio consisting of Howard Hewett as lead vocalist together with Jeffrey Daniel and Jody Watley became known as the "classic" line up of the group. From late 1979 to mid 1983, they racked up more than a dozen hits all over the world including North America, Europe, Africa and Japan. In the UK, Shalamar are also remembered for Jeffrey Daniel's famous appearances on Top of the Pops where he introduced body popping and moon walking to UK audiences. Daniel is also an award winning choreographer well known for teaching the moonwalk to Michael Jackson as well as co-choreographing some of Jackson's videos and for being his dance mentor.

At the height of their fame in 1983, Watley and Daniel left Shalamar leaving Hewett to continue the group with new members and further hits resulting in a personal grammy for Hewett.

In 1999, Howard Hewett and Jeffrey Daniel reformed the group and began touring again. For a number of years they left the 3rd slot empty as they continued to invite Jody Watley back into the group. When they were happy that they had tried their best to encourage Watley to re-join, they felt that they should look for another female vocalist.

The natural choice of replacement was Carolyn Griffey, daughter of founder Dick Griffey. She grew up a pre-teenager spending much time in the offices and studios of Solar Records in the presence of the original Shalamar and their label bandmates including:- 'The Whispers,' 'Midnight Star' and her mother 'Carrie Lucas,' herself an accomplished R&B artist. At the age of 18 Carolyn had a record deal with another group Absolute who had two songs featured on the soundtrack of the film Lambada.

Since Carolyn came on board in 2001, the group have been able to extend their performance repertoire to those songs such as:- 'Full Of Fire' which require a female presence.
To see this amazing act, a few late release tickets are available from the Liverpool Olympia's website or by calling:- 0151 263 6633.
Boy charged after attempted theft of golf buggy in Formby
MERSEYSIDE Police responded around 6.25pm, on Sunday, 16 April 2017, following a report being received, about a fire at woods close to Formby Golf Club, on Victoria Road. Police and Merseyside Fire and Rescue Service (MFRS) attended and extinguished the fire. Shortly after we have been told, a 16 year old, from Kirkby was found nearby and arrested on suspicion of attempted theft of a golf buggy, in Formby. We are told that the youth was then charged and will now be appearing at Sefton Youth Bail Court, on 4 May 2017. If you spot any fires, please call:- 999 and alert the fire service before they get a chance to spread.

Haydock Park Racecourse to host Culture Club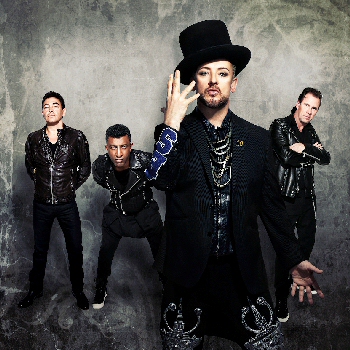 IN a UK exclusive, Culture Club will be performing at 3 racecourses this July for a summer trio of outdoor shows, gracing the Haydock Park stage, on 22 July 2017. Culture Club were 1 of the biggest pop bands of the 80s, racking up seven straight Top 10 hits in the UK and nine Top 10 singles in the US. Lead by flamboyant front man Boy George, the band won multiple awards including the 1984 Brit Award for 'Best British Group', and the Grammy Award for:- 'Best New Artist' and 'Best British Single' for bona fide worldwide smash hit:- 'Karma Chameleon.' Selling over 50 million records worldwide, the bands hits include:- 'Do You Really Want To Hurt Me,' 'Time (Clock of the Heart)' and 'Church of the Poison Mind.' In addition to Haydock Park, Culture Club play Epsom Downs Racecourse, on 20 July 2017, and Newmarket Racecourse, on 21 July 2017.

Open-air concerts at Haydock Park Racecourse offer a value for money experience unlike any other this summer. Alongside a show stopping headlining performance by some of the worlds biggest artists, the action kicks off earlier in the day with a 6 race card; giving fans the chance to witness powerful equine athletes who are stars in their own right, and enjoy the thrilling drama and spectacle of them racing for glory.

Jason Fildes, Haydock Park General Manager, said:- "Culture Club are one of the true global pop acts of the 80's that helped define the era and to have them perform at Haydock Park this year as part of our stellar Jockey Club Live line up that includes Olly Murs and The Jacksons will be a real treat for racegoers."

The Jockey Club Live are leading promoters on the UK live scene, delivering spectacular line ups of some of the hottest chart talent and legendary household names to some of the world's most famous racecourses. The events are renowned for combining a fun filled evening at the races with a spectacular evening concert in the informal and relaxed open air setting of the hallowed turf. Having welcomed over 200,000 fans of live music to their events in 2016, this year is set to continue the incredible success.

The racecourses have world class customer facilities, featuring an array of award winning restaurants that cater for all tastes, be it Fine Dining through to delicious bistro food. The Jockey Club venues welcome over 2million people a year for some of the UK's biggest racing events so you can be sure a fantastic evening.

Tickets are on sale from:- TheJockeyClubLive.Co.UK. Tickets are priced starting from ₤30 adult / ₤15 child (under 18). Please note child tickets are limited and all under 18's must be accompanied by an adult. All Terms and conditions are available online. There will be hospitality packages available to suit all budgets. In addition to Haydock Park, The Jockey Club Live will be hosting live concerts across Sandown Park, Newmarket, Wincanton, Aintree, Market Rasen, Epsom Downs and Carlisle racecourses this summer.
Beach and Dune fires threaten safety of beach users and local residents

OVER Easter a spate of fires have taken place on the dune system and in the pinewoods, across the Sefton Coast. Ranger services and also the Fire and Police are reminding people not to light fires on the beach, dunes and in the pinewoods. It might seem ok for example to light a fire on the beach, but not only is it a danger well after you have gone for others, but it is a criminal office! Plus lighting fires on the dunes and in the woods can and often does course major issues for wildlife and also can easily set fire to the area around, even when you think you have put the fire out.

So please do not light fires, as you can be prosecuted if you do! Thankfully this fire, that happened in Formby Pinewoods' on Easter Monday, was able to be put out by Merseyside Fire and Rescue before it took hold. Sadly it did damage the area and it can take quite a long time for the fragile environment to recover. If you spot any fires, please call:- 999 and alert the fire service before they get a chance to spread.