Denise Welch backs Tabitha Morton in Liverpool Metro Mayor race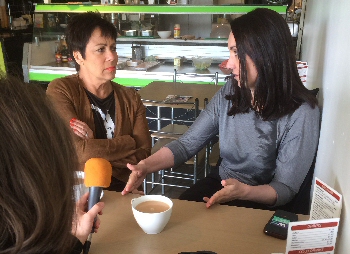 ACTOR, author and mental health campaigner Denise Welch has backed the Women's Equality Party's candidate for Liverpool Metro Mayor. Denise has thrown her support behind Tabitha Morton, a founding member of the party and a political newcomer who is now seeking to lead the Liverpool City Region.

Denise will also be supporting the Women's Equality Party as it contests its first ever General Election; the party plans to reveal which seats it will target at the end of the week.

"I am thrilled that Denise has backed me for Metro Mayor and it's been a pleasure spending time with her as part of my election campaign. Denise and I were both late coming to politics: like many women I always thought politics was something other people did, not something for a woman who grew up on a Council estate in Liverpool. But I started paying attention to how things work, and what needs to change: and I realised politics is for everyone. You have to be the change you want to see." said Morton.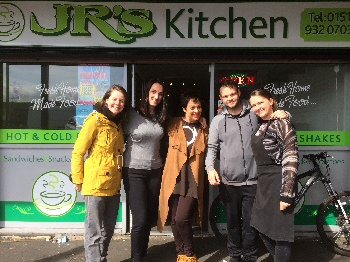 Denise explained that her decision to back Tabitha came after reading the Women's Equality Party's manifesto document, which sets out the party's seven core objectives. "I've always avoided political issues because I felt I didn't know enough. I've watched grey haired men shouting; and snoring; in the Houses of Parliament and like a lot of people I've got bored, disinterested, and thought I can't be part of this. It's only with reading the WEP manifesto that I thought, yes I am a feminist, yes I am political. I encourage diversity in very many ways, and I feel very strongly that politics is for everyone."

Tabitha and Denise recorded a podcast during a recent campaign visit to Netherton, the estate in Liverpool on which Tabitha was raised. They discussed Tabitha's key campaign areas, which include a commitment to introducing a region-wide strategy for ending violence against women and girls, and a costed plan to introduce universal, affordable childcare for all children from the age of 9 months.

On childcare...

Denise Welch:- "It's assumed women are the primary carers; and that women want to be primary carers. If women want to be stay at home mums that's fantastic, but we need to give women real options."

Tabitha Morton:- "You will never be able to do that unless you provide realistic options for childcare. So as Metro Mayor I would commit to providing universal, affordable childcare for all children from 9 months old across the Liverpool City Region. This doesn't just affect women, it affects men as well. It's holding families back. This is about political will; the Metro Mayor has a huge amount of money to spend how she sees fit, and this Metro Mayor would see fit to spend it on universal affordable childcare so that women can go to work."

On training and skills...

Tabitha Morton:- "I was 18 and applied for a job at a training scheme; having no qualifications I thought this sounded like a good thing for me. I wanted to explore the world. Until then I'd had jobs as a cleaner, working on a market stall... a combination of what my parents expected me to do but also what was expected of me because I was a young woman who had grown up on this estate in Liverpool."

Denise Welch:- "It's amazing that you're standing here as the WEP candidate for Liverpool Metro Mayor with that start in life. Opportunities were thin on the ground; to turn that around and be the Tabitha that is stood here today is quite incredible."

Tabitha Morton:- "That's why I am stood here. Being an outsider means you fight harder, but it never leaves you. I still feel like the outsider, for example at work in a male-dominated environment. The world is shaped by men and we have to somehow fit into it."

On violence against women and girls...

Denise Welch:- "In the Liverpool City every 15 minutes a woman reports domestic violence. I find that incredible. And yet there is nothing in place to protect those women. Is that correct?"

Tabitha Morton:- "Yes it is. We have to have places for women to escape to, but so many of these are closing because of a lack of funding, leaving women; and children; trapped in dangerous situations. We've seen a cut in Child Benefit payments this month too. We need services to support women fleeing violence and we need inclusive sex and relationships education in schools so we teach children what respectful, loving relationships look like."

On the media's impact on women and girls...

Denise Welch:- "There is a real misogyny in our media, especially in women's magazines. One minute you're too thin, then the next you're too fat… they're really not 'for' women, yet some of these magazines are bibles for young girls. I really worry about this…"

Tabitha Morton:- "It's constantly bringing women back to how they look, not who they are. You saw this earlier this month in the mainstream press, where the UK's two most powerful women were reduced to body parts with the Daily Mail"s 'Legs it' headline. You just can't imagine David Cameron and George Osborne, for example, having been reduced to just their legs; it's not a pleasant thought!"

On men in feminism...

Denise Welch:- "Matty [her son, who is in the band The 1975] really is a feminist, he is a voice for a generation, and when I told him I was coming to Liverpool to interview Tabitha, WEP Metro Mayor candidate, you'd think I'd got the lead role in a film with Al Pacino! Everyone has very busy lives but we can all do our little bit to support WEP. I'll be doing as much as a I can to support you, because I want to be your Mayoress!"

You can hear Tabitha and Denise's full conversation on WEP's podcast channel on AudioBoom.Com.

General Election or BREXIT Election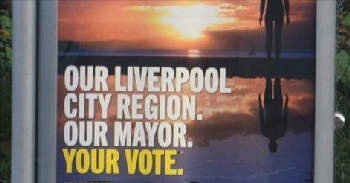 ON 18 April 2017 Theresa May made the shock announcement that we will be having a 'snap General Election.' This has since opened up debate as to what the true motives are behind the decision. For many the divides between the in and out campaigners have only got wider as a result. The next General Election was due to take place in May 2020, but now it will take place on Thursday, 8 June 2017, but will this just make things worse? We would like to now what your views are on this?

Sadly you are now to late to register to vote in the Local Council and Mayoral Elections, to be held on Thursday, 4 May 2017.

But you still have time to register to vote in the National Elections.

To register, update your name, address or how you wish to vote (either in person or online) simply visit:- Gov.UK/Register-To-Vote and follow the simple steps to fill out the fields.

To do this you will require your National Insurance Number and your passport if you're a British citizen living abroad. Other option to register, should this be a problem can be found online as well.

At Southport and Mersey Reporter, we would like to know what your views are about giving 16 and 17 year olds the right to vote in upcoming General Election. should we encourage young people to engage with the political

In Scotland, 16 and 17 year olds can now vote in Holyrood and local elections and have shown that they are more than capable of taking important political decisions. So why not give them the vote? Also it is worth pointing out that 16 the can sign up to the armed forces to fight for us! They can also learn how to drive from 16th Birthday, if in receipt of the higher rate of disability, or 17 is not. Please let us know your thoughts on this via our Twitter Pole and also via emailing us to:- News24@southportReporter.com. Plus, if you do you think it is important to include their voices, you can sign the petition on:- Change.Org.
CALM and Heads Together runners train for the London Marathon
ON Sunday, 23 April 2017, 42 runners will take part in the Virgin Money London Marathon in support of the Campaign Against Living Miserably (CALM), the UK's leading charity dedicated to preventing male suicide.

CALM is a partner of Heads Together, the official charity of this year's London Marathon and spearheaded by the Duke and Duchess of Cambridge and Prince Harry. CALM has been working with Heads Together for twelve months in the run up to what's being dubbed the:- 'mental health marathon', raising awareness that suicide is the single biggest killer of British men under the age of 45.

In an exclusive interview with CALM's quarterly magazine CALMzine, The Duke of Cambridge described this statistic as:- "absolutely appalling," adding that he believes:- "there may be a time and a place for the 'stiff upper lip', but not at the expense of your health."

In a new film released today by Heads Together, The Duke and Duchess of Cambridge and Prince Harry discuss their own experiences. Prince Harry says of losing his mother:- "I always thought to myself 'what's the point in bringing up the past? What's the point in bringing up something that's only going to make you sad? It isn't going to change it, it isn't going to bring her back.' And when you start thinking like that it can be really damaging."

CALM's research shows men are less likely than women to talk about experiencing depression, with a common reason being embarrassment [2]. In the CALMzine interview, Prince Harry said:- "We will all go through tough times in our lives, but men especially feel the need to pretend that everything is OK, and that admitting this to their friends will make them appear weak. I can assure you this is actually a sign of strength."

This is something that resonates with one of CALM's runners, Jonathan Stanger. A successful businessman, Jonathan, aged 44, was diagnosed with depression and turned to CALM's services at his lowest point. He said:- "CALM helped me regain perspective and seek out the right advice. This really helped me, I want to do all I can to support this wonderful charity."

Another CALM runner, Alex Stanley, 31, lost his brother to suicide. Alex said:- "He didn't feel he could talk about how he was feeling. I'm running to let everyone know it's okay to speak up and tell someone you are feeling down. Talking about your feelings is not a sign of weakness but one of incredible strength."

When Terry Creasy took his own life in 2012, his whole family were deeply affected. His wife, Philippa; son, Will; and daughter, Henrietta, are running the London Marathon for CALM and Heads Together. Philippa said:- "Suicide is not a word that I ever thought would be associated with our family. We feel very privileged to have the opportunity to raise money to help other men."

As well as raising funds and awareness, training for the marathon itself has been a form of therapy for those experiencing mental health problems. For Beverly based Paul Plowman, featured in the BBC One documentary:- 'Mind Over Marathon,' the process has been transformative.

Plowman explained to CALM how running has helped him manage depression:- "Even though doctors and friends had told me that regular exercise would improve my mental health I was stupidly quite skeptical. 6 months down the line I no longer take anti depressants and I have found that getting out at least two or three times a week running has kept me more balanced and more in control of my emotions."

Simon Gunning, CEO of CALM, said:- "CALM is enormously proud of every single runner taking on the marathon challenge this weekend. The outpouring of support for our runners and for the mental health marathon is unprecedented. We look forward to translating this support into tangible change that saves lives."

For more information visit:- TheCalmZone.Net.

CALM's helpline and webchat are open daily 5pm to midnight and are free, confidential and anonymous on the charities website.
Labour Party in Formby's:- 'Election Message'
"NOW is the time for every single member to get involved with campaigning. This is not the time for members to be bystanders, we need to take Labour's message to every household. Across the Liverpool City Region we have been leafleting and speaking to voters for months but we now need to do even more. Starting this weekend we will be phoning voters in a telephone marathon; asking them how they will be voting in the General Election and Liverpool City Region Metro Mayor Election. With both elections fast approaching we need as many of you as possible to help reach all Labour voters this Saturday and Sunday. Please give 90 minutes of your time at your local phone bank to ensure our Labour vote turns out. Every inch of campaigning that can be done, must be done." Anna Hutchinson, on behalf of all Labour Canidates. For more information go to about the campaigning by the Labour Party go to:- SteveRotheram.Com.