Liverpool International Tennis Tournament 2017
Photographs by Patrick Trollope.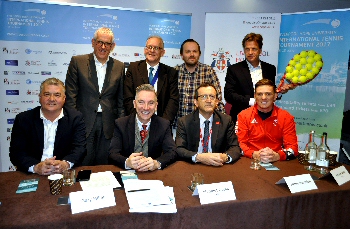 MARCUS Willis was the toast of Merseyside in 2016 after the Brit beat Lithuanian Ricardas Berankis to earn a Centre Court showdown with Roger Federer at Wimbledon, then he refused a ₤15,000 windfall from the Sun newspaper, because he is a Liverpool FC fan! That newspaper is reviled throughout Merseyside; by both Everton and Liverpool fans alike.

Now in 2017, Merseyside's sports fans will get their chance to pay tribute to Willis when he appears at the Liverpool Hope International Tennis Tournament, at Liverpool Cricket Club, from 15 June to 18 June 2017.

Liverpool Hope International Tournament director Anders Borg says:- "Marcus is a fantastic person and a great player in particular on grass and we very much look forward to have him in Liverpool. I am sure we will organise a trip to Anfield for him during his stay in the City."

Marcus, a lifelong Liverpool fan, said:- "This is my 1st year competing in Liverpool, but after my dream run at Wimbledon, in 2016, I believe Liverpool is the perfect place to kick off my 2017 grass court season. I have heard nothing but great things about the organisation and the way Anders runs things. I am very excited as a Liverpool fan to make my professional debut in Liverpool in front of world class sporting fans."

The Liverpool Hope International Tennis Tournament is in its 16th year and has grown into the longest running and it is now the largest tennis exhibition in Europe; featuring ATP and WTA players warming up for Wimbledon in addition to the ever popular legends of tennis.

Liverpool Hope University has been the headline sponsor for 4 years and Professor Mehmet Dorak, Head of the School of Health Sciences at Liverpool Hope University said:- "We are excited to be title sponsors of the Liverpool International Tennis Tournament in what is a seminal year for Sports and Health Sciences at Liverpool Hope University. We have completed our new ₤14.47 million Sports and Health Science building, which brings both disciplines under one roof and offers our students and researchers easy access to top facilities. We are also home to an NHS-approved clinical trial into 'Exercise, Nutrition and Ageing', and the UK's largest 'Tennis, Ageing, and Health' study. Our tennis study has been shortlisted for an award by the European College of Sport Science, the largest Sport and Exercise Science Congress in Europe. This summer we will be announcing some initial findings from the tennis study, which we hope will begin to quantify the long-term benefits of playing the sport. It is an exciting time for Sports and Health Sciences at Liverpool Hope."

Also playing in this year's International will be last year's winner, Damir Dzumhur, who has had a great year on the circuit having beaten players like Stan Wawrin ka and Rafael Nadal.

Anders Borg, who is the Director of Northern Vision, the group who run the Tournament said:- "Damir is an incredibly talented player and has proven on his day he can beat anyone. Damir has developed a great relationship with Liverpool and is very pleased to prepare for the grass court season in the North West."

Dzumhur added:- "I have loved coming to play in Liverpool the past few years. I have had a lot of fun and have been able to get great time on the grass ahead of Wimbledon. The organisation is 1st class and the crowd are so knowledgeable and fun to play in front of. I am looking forward to returning in 2017."

Former Liverpool Champion Ana Bogdan leads the women's field in addition to up and coming Natalya Vikhlyantseva who is only 19 and already ranked 75 in the world. According to experts she a very exciting future ahead of her.

The legends field is led by former world number 8 Guillermo Canas of Argentina and former Liverpool finalist Robert Kendrick of USA.

At the launch event, on 27 April 2017, at Liverpool One's Hilton Hotel, the 2017 Ambassadors and representatives from the charities this years Tournament will be supporting where:- Jamie Burdekin Bronze medallist Rio Olympics wheelchair tennis, MD Gary Millar, MD Bill Addy, Councillor Kennedy, Ian Snodin Everton FC Legend, along with representatives of Royal Liverpool Hospital, The Clatterbridge Cancer Center, and Leadership Through Sport.

It is worth adding that the event has collected more than ₤250,000 towards local charities over the years.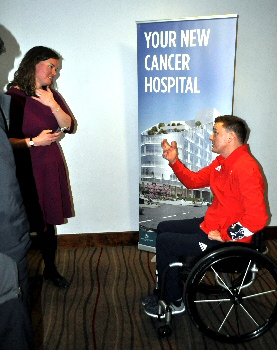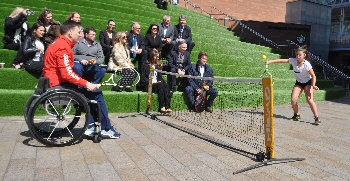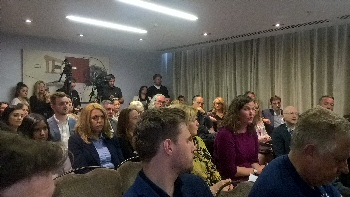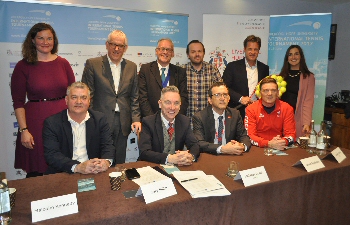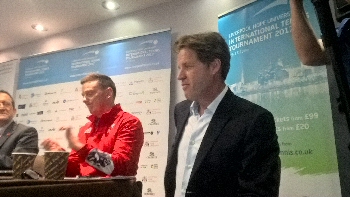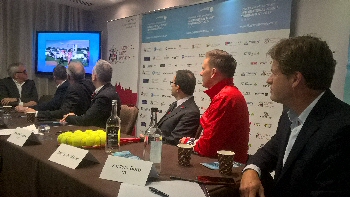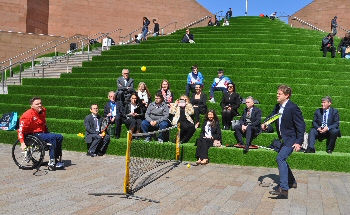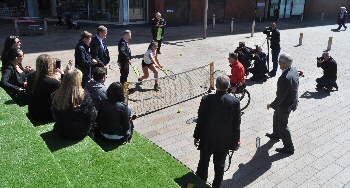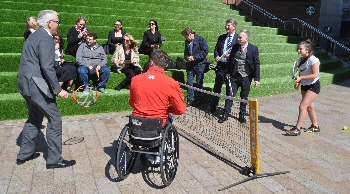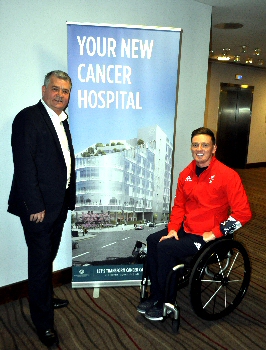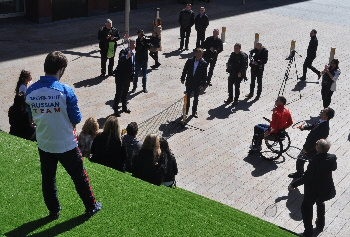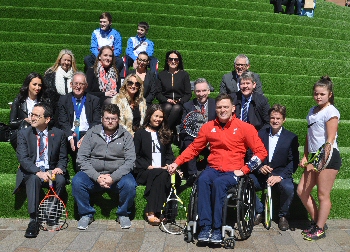 To buy tickets to this years event go to:-
LiverpoolTennis.Co.UK/Event-Guide/Tickets
We hope you liked the photos, but please, don't copy them. Please help us to keep our copyright intact and to keep this website newspaper online. Click on here to find out how you can order copies of these photos.