Biggest round the world ocean race is to return to Liverpool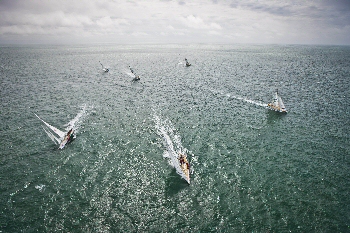 THE biggest round the world ocean race is to return to Liverpool with the start and finish of this unique global challenge moving from the capital back to the River Mersey on the tenth anniversary of its last partnership with the region.

The 2017 to 2018 edition of the famous Clipper Round the World Yacht Race will set sail from Albert Dock, Liverpool, on Sunday, 20 August 2017 and return approximately 11 months later in Summer 2018.

Legendary yachtsman Sir Robin Knox Johnston, the 1st person to sail solo non-stop around the world in 1968 to 1969 and founder of the Clipper Race, said:- "We are thrilled to announce that the Clipper Race is returning to the historic City of Liverpool. A significant site for UK maritime history, I fondly remember the warm reception we received when Liverpool last hosted the Clipper Race and am looking forward to returning to Albert Dock again this August. The Clipper Race has grown enormously in number of participants, yacht entries, economic influence and media value since it was last hosted by Liverpool a decade ago and we are looking forward to putting on an even bigger show in the City this time, which will not just have significant local economic impact, but will also put a maritime spotlight on the City all around the world."

The Clipper Race now consists of 12 large 70 foot modern racing yachts sailed by 700 amateur crew, representing over 40 nationalities from all walks of life, led by professional skippers, making it the biggest ocean race to circumnavigate the planet. The historic Albert Dock will once again play host to the race and the thousands of visitors who will bring a welcome economic boost to the City.

As the official Start and Finish Partner, Liverpool will utilise the Clipper Race's global platform to raise its international profile and maritime legacy, hoping to inspire the next generation of sailors and seafaring enthusiasts in the waterfront City. It also aims to promote its cultural heritage on the world stage to position the City as the home of large scale cultural events that are accessible for all – reinforced at the moment as Liverpool bids to be the UK host for the 2022 Commonwealth Games.

Mayor of Liverpool, Joe Anderson, said:- "It is a huge coup for Liverpool to once again play host to the start and finish of this prestigious race. This City embraces and thrives on maritime spectacles; our affinity with the River is always much celebrated and being the start and finish partner of the Clipper 2017 to 2018 Race is sure to attract thousands to our world famous waterfront. Staging an event of this calibre puts the City once again on an international platform; and after welcoming this event four times before, it really feels like we are the home of the Clipper Race. The impact on the local economy as a result of this race will of course be huge, but the pride it will engender in the people of Liverpool is priceless as the international spotlight shines on the City once again. We look forward to welcoming the fleet, its crew and supporters."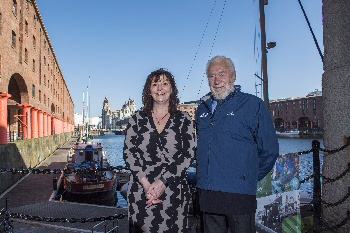 Liverpool has not only made a unique contribution to world commerce and culture, it has one of the world's great waterfronts, with Albert Dock part of a designated UNESCO World Heritage Site in the City. Aside from Liverpool, the only other cities in the world that have arrival ports in the heart of the City are Sydney, New York, and Shanghai.

Sue Grindrod, chief executive, Albert Dock Liverpool, said:- "The Clipper 2017-18 Race Start is going to be yet another spectacular event at Albert Dock this summer for our visitors. As 1 of the world's most important maritime cities, it is a thrill to welcome back the race to the waterfront for a fourth time, with Liverpool yet again on the world stage, and Albert Dock firmly at the heart of the action. The yachtsmen and women are guaranteed a warm Liverpool welcome in August before they embark on their intrepid adventure."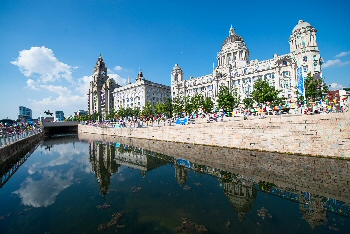 The 40,000 nautical mile Clipper 2017 to 2018 Race will mark the fourth-time Liverpool has hosted the Clipper Race in its eleven editions, making the City the event's most frequented start and finish port ever. Liverpool previously hosted the start and finish for the 2002 to 2003, 2005 to 2006 and 2007 to 2008 race editions in the lead up to it being named European Capital of Culture in 2008.

The 11th edition of the unique biennial Clipper Race, the only event of its kind for non professional sailors, will visit 6 continents and include 6 ocean crossings. Almost 5,000 crew have been turned into seasoned ocean racers during the past 20 years in what is still a rare accomplishment, more people have climbed Mount Everest than have raced around the planet on its oceans under sail.

Crew can complete the full circumnavigation, or 1 or more of its eight legs, in 1 of the toughest endurance challenges. It is without doubt the world's greatest ocean adventure.

The Clipper 2017 to 2018 Race will return to Liverpool's Albert Dock in Summer 2018 following its global route which will include stopovers in South America (port TBC), Cape Town, Western Australia (port TBC), Sydney, Hobart, East Coast Australia (port TBC) Sanya and Qingdao – China, Seattle – USA, Panama, New York, and Derry Londonderry – Northern Ireland.

Liverpool LECCY launches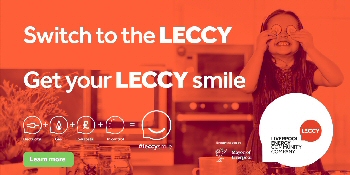 A new not for profit energy company to tackle fuel poverty in Liverpool has launched, and it could save households hundreds of pounds per year.

The LECCY (Liverpool Energy Community Company) is now offering competitively priced gas and electriCity cheaper than that offered by the Big 6 and will offer advice to households to help them move off costly prepayment meters and on to cheaper direct debit tariffs.

The LECCY will also support people to move over to SMART meters so they can manage their energy use and provide help with managing their bills.

The LECCY is a partnership between Liverpool City Council and Robin Hood Energy, and is supported by Mayor of Liverpool Joe Anderson.

More than 1,000 people have already expressed interest in signing up ahead of the launch and the Council has secured a one year fixed rate deal that is cheaper than tariffs currently offered by the Big 6 energy suppliers. It could save a medium user of gas and electriCity over ₤250 per year compared to the most expensive Big 6 tariff. Further fixed rate deals for Liverpool are in the pipeline and will be announced in the coming months.

Mayor Anderson said:- "1 in 3 households in Liverpool pay over the odds for their gas and electriCity because they have prepayment meters which are far more expensive than other tariffs. By setting up a not for profit company, we can offer really competitive rates. We're not out to make a profit for shareholders like other energy suppliers, and will instead focus on delivering the best value for local people. We won't be offering gimmicks or introductory loss-leaders. What we will be doing is offering good value tariffs and helping people to get the best deal for them. This is part of our commitment to supporting residents in difficult times, helping them save money to offset the impact of austerity."

1 in 7 Liverpool households live in fuel poverty, compared with 1 in 10 nationally and 70,000 households in the City are forced to use prepayment meters. Research by Citizens Advice shows people who use these meters pay ₤226 more a year on their fuel bills compared with the cheapest direct debt tariff.

The LECCY will work especially hard to support prepayment customers who are often offered expensive and uncompetitive tariffs, and will help them to move onto the best and cheapest alternatives for them.

By providing energy cheaply and helping people to move off costly prepayment meters when it's right for them, it aims to secure a future where people are in control of their energy bills and no one has to choose between food or fuel.

Councillor Alan Clark, Chair of the Robin Hood Energy Board said:- "We're delighted to announce this partnership with LECCY. We have a shared aim to provide affordable energy to all households locally and to help tackle fuel poverty."

Switching is easy and hassle free. To get an instant quote, customers should visit the website; they simply need to have a recent copy of their energy bill. Enquiries can also be made by calling:- 0800 023 4171 (calls are free from mobiles and landlines).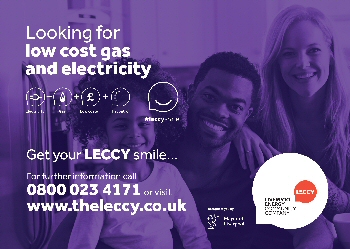 Nominate your local Children's Hospital on Merseyside for a "Cine Makeover"
CHILDREN'S wards across the country are being offered the chance to have a space in their facility transformed into a state of the art cinema room, complete with all the latest technology.

Finite Solutions, a national company specialising in smart home technologies and bespoke home cinema design and installation, is looking to provide a Children's Hospital with a full cinema room installation worth more than ₤15,000 for its patients and visitors to enjoy, as part of its:- "Cine makeover" campaign. The cinema system will include a full suite of top of the range equipment including a HD projector and 100" screen, state of the art surround sound, Blu-Ray player and games console, as well as a series of children's movies.

If visitors, patients, staff or members of the public know of a Children's Ward, Care Unit or other facility on Merseyside, that would benefit from a fantastic professional cinema system, they can nominate them online by simply submitting a short description of what the new facility could be used for first, such as hosting a Disney film marathon, a console gaming tournament or a pyjama party with popcorn etc, along with a supporting image of the proposed room for the installation (if available). The closing date for nominations is 4pm, Friday, 12 May 2017.

The nominated Children's Hospitals will be then be opened up to an online public vote, to decide which facility will receive the cinema makeover. This vote will also be coupled with the opinions of an expert panel of judges.

The total cinema system value is more than ₤15,000 and comprises of:-

► A high definition high quality projector
► A 100" wide projector screen
► 5x high quality Kef wall mounted speakers and subwoofer
► A Blu-ray player with a selection of popular children's movies and TV series
► A top of the range games console
► A Freeview box and wifi router
► A wall mounted touch screen control panel and more….

Simon Mathieson, Finite Solutions' Consultancy Director said:- "We really wanted to team up with a Hospital or care unit to do something positive and fun for a group of deserving young people and the campaign is allowing us to do just that. Hospitals typically lack the funding required for such facilities, and we hope to bring fun and relaxation to Hospital residents and visitors by installing a fantastic cinema room that everyone can enjoy for many years to come. We would invite people across Merseyside to nominate their local ward."

The full prize details and terms and conditions of the competition can be found on:- FiniteSolutions.Co.UK/Cine-Makeover.