Gulliver's to host annual food bank weekend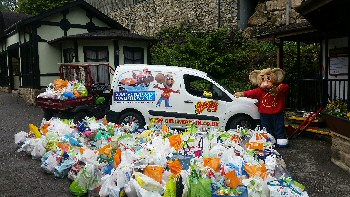 GULLIVER'S theme parks are to host their annual food bank weekend to raise stocks for worthy causes around the country.
The event, which will be held over the weekend of 6 May and 7 May 2017, will be another chance to get a discounted entry to Gulliver's World, Warrington, by simply bringing along a food donation; with tickets priced at only ₤11 per person.
The annual event has enjoyed increasing success since its inception in 2013, with many hundreds of families turning out to support their local community by donating vast amounts of food aid each year. In 2016 the event generated massive public support, with almost 10 tonnes of produce accumulated for distribution around the country.
Dean Kimberley, Gulliver's Director of Guest Services, said:- "We are really excited about this year's food bank weekend. Last year exceeded all expectations, not only with the amount of people coming through the gates but the sheer amount of food we collected, it really was a testament to people's generosity. With that in mind, we look forward to doing it all over again and would love to see you at Gulliver's World over the weekend."
Donations collected at Gulliver's World, Warrington, will be taken to the Trussell Trust who develop, run, and enable community projects that combat poverty and exclusion. Anne Danks, Operations Manager, England, at the Trussell Trust, said:- "This is wonderful opportunity for people to come and support their local food bank. Last year's event at Gulliver's was a great success and the Trussell Trust is proud to be partnering with them on this. I would encourage people to get down to Gulliver's World and show their support."
Guests who choose to bring along food items to receive their discounted admission are encouraged to bring only non-perishable produce. Examples of suggested food donations can be found at online.
To find out when the next Gulliver's Food Bank weekend is taking place, and for news of other special events and discounts at all three parks, keep an eye on Gulliver's website.

International award winning songwriter Jenn Bostic is heading to Southport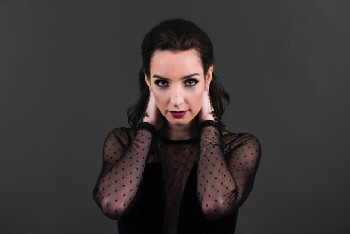 CRITICALLY acclaimed US singer songwriter Jenn Bostic is back with:- 'Wrong Thing,' a bluesy new single. Debuting the song on 'JUCE TV' in the United States, this track has us anxious for the release of her new album this autumn. Bostic is set to tour the UK on her 2nd:- "Night in Nashville" tour. The 1stwas a sell out across the United Kingdom in September of 2016, with co-founder and country singer Sarah Darling, accompanied by Nashville Artist Kyshona Armstrong. Now Bostic and Darling are back for round 2, adding Scotland, Ireland and Switzerland. Nashville songwriter Michael Logen will join them for this storytelling in the round style performance. Bostic will be performing new music, as well as familiar favourites, including her hit single:- "Jealous of the Angels."
Jenn Bostic appeared on BBC Breakfast in 2012, performing her #1 single Jealous of the Angels, and on Songs of Praise in 2015, singing her track Little Grace from her current album Faithful. She was the First American Independent Artist to have their 1stthree singles playlisted at BBC Radio 2. In 2012 she was the recipient of five Independent Country Music Association Awards including:- "Best Songwriter," "Best Female Artist" and "Overall Winner." She had the honour of performing on Weekend Wogan for the late Sir Terry as part of a special 'St. Patrick's Day' show, as well as 'Good Morning Sunday.'
In September of 2016, Bostic returned to the Radio 2 Playlist with 'What Love Feels Like,' a pop/gopel track featuring a gospel choir. Jenn's music also made its musical theatre debut, as this song was used to close the Hackney Empire's production of 'Sleeping Beauty.' Wrong Thing is leaving us anxious for her to finish her forthcoming album with 6 time Grammy Award winning mix engineer Paul Salveson.
Jenn Bostic said:- "So many people, myself included, allow fear to hold them back. Wrong Thing is about taking risks and stepping out in faith in order to live life to the fullest."