Merseyside Police issue photos of a male wanted in connection to thefts in Southport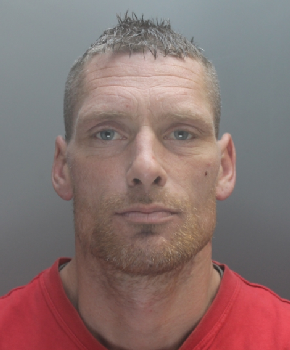 MERSEYSIDE Police are looking to speak to Graham John Abram, aged 38, in connection with the theft of a pedal cycle from a home in Southport. The theft are said to have taken place some time between 24 March and 27 March 2017, from Knowsley Road, Southport. We are told that the pedal cycle was later sold at a Cash Converters. Anyone who can help Police trace this individual, pictured above, should call:- 0151 777 3035, or Crimestoppers on:- 0800 555111.
Blackmailer of a 17 year old girl has been jailed
MERSEYSIDE Police have welcomed the sentencing of Levere David Hinds, 56 years, from Bootle, who has been jailed for 3 years, 8 months. Hinds was convicted of blackmail of a 17 year old girl and the taking and distributing of indecent images of a 17 year old girl and sending malicious communications. He appeared at Liverpool Crown Court, on Monday, 22 May 2017 and was sentenced to 2 years, 8 months for blackmail, 8 months for taking/distributing indecent images and 4 months for sending malicious communications. The incidents took place between November 2016 and February 2017. Speaking after the sentencing of Hinds at Liverpool Crown Court, Detective Inspector Susan Ennis from the Protecting Vulnerable People Unit said:- "Merseyside Police take sexually exploitation very seriously and have specially trained officers who can offer support for all victims. Child Sexual Exploitation ('CSE') is a terrible crime which can affect any family, anywhere. We are, however, determined to play our part in tackling the problem. The force is committed to the protection and wider safeguarding issues of young people, and in doing so we will work with partner agencies to investigate and where possible prevent such abuse. Every one of us has to play our part in putting a stop to the sexual exploitation of children and we all need to know the signs to look for, including:- if they are regularly missing School or College, appearing with unexplained gifts and money, mood swings and becoming secretive about their use of social media."

Anyone who would like to report a sexual offence or who has information is asked to contact Merseyside Police on:- 101 or Crimestoppers on:- 0800 555 111.

Firefighters reach out to boating community during Boat Fire Safety Week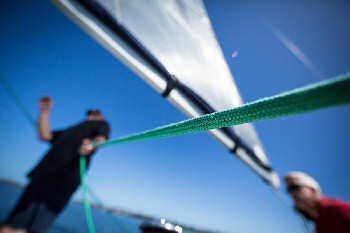 FIREFIGHTERS from Merseyside Fire and Rescue Service will be reaching out to the boating community across the county this 'Boat Fire Safety Week' to help prevent on board deaths from fires and carbon monoxide.

The national Fire Kills Boat Fire Safety Week, which runs from 29 May 2017 to Sunday, 4 June 2017, will see firefighters visit boat owners in Liverpool's Albert Dock, Salthouse Dock and Canning ½ Tide Dock to hand out leaflets about carbon monoxide and fire safety on boats, to inform crew members of risks and give advice on how to protect themselves.

An awareness event will also be held between 6pm and 8pm, at Liverpool Marina, on Wednesday, 31 May 2017, for Marina members.
Firefighters and representatives from the Maritime and Coastguard Agency will hand out free carbon monoxide and smoke alarms and deliver a presentation about boat fire and CO safety.

Timed for the start of the boating season, the message of the campaign is that all crew members should understand the risks and follow the published advice from the Boat Safety Scheme, which can be found online.

Gary Oakford, Group Manager for Merseyside Fire and Rescue Service, said:- "Across the UK, 30 boaters were killed in boat fires in the last 20 years and another 30 lost their lives to highly toxic gas. We are looking forward to engaging with members of the boating community during Boat Fire Safety Week, to give them help, advice and support about how to stay safe on board their vessels. Working smoke and CO alarms are critical in preventing unnecessary deaths and we will be making these available to members of Liverpool Marina. We would urge all members of the boating community across Merseyside to visit the Boat Safety Scheme website for tips and advice about how to reduce the risk of boat fires and stay safe."
Formby to remember the Manchester Bombing Victims
THE Formby Pool Trust, on Elbow Lane, will be hosting a remembrance on the grounds. The small event is to take place at 11am, on Saturday, 26 May 2017. This is event is to be situated at the heart of Formby Village and will be led by Churches Together in Formby, Altcar and High Town.