Metro Mayor reveals new team and new purpose for Combined Authority
THE Liverpool City Region Combined Authority has held its 1st meeting with newly elected Metro Mayor, Steve Rotheram in the chair.

There was more to the new look of the Combined Authority with Steve Rotheram unveiling a set of new portfolios for Combined Authority members, with the Metro Mayor himself, taking on a key responsibility for Innovation and the Digital Economy, as well as Policy and Finance.

Speaking at the meeting Metro Mayor Steve Rotheram said:- "My role; and the role of the Combined Authority; is to re-think, re-position and remake our City Region. Our vision must be to deliver a confident, dynamic and prosperous area that will be a positive economic and creative asset for the UK. We are here to drive prosperity, encourage innovation and expand opportunities for people and communities in every part of our City Region. We are lucky to live in a place with an extraordinary story and outstanding physical, natural and economic assets. We have 1 of the most recognizable brands on the planet and an abundance of creative energy. Devolution therefore, gives us the opportunity to fulfill our potential."

Key portfolio appointments are as follows:-

► Business and Brexit – Asif Hamid (Chair Liverpool City Region LEP)

► Economic Development and Culture – Cllr Phil Davies (Leader Wirral Council)

► Housing and Public Service Reform – Mayor Joe Anderson

► Energy and Renewables – Cllr Rob Polhill (Leader Halton Council)

► Skills and Apprenticeships – Cllr Ian Maher (Leader Sefton Council)

► Health, Adult and Social Care - Cllr Andy Moorehead (Leader Knowsley Council)

► Spatial Planning, Environment and Air Quality – Cllr Barrie Grunewald (leader St Helens Council

In addition, Cllr Liam Robinson, will also be joining the Combined Authority to lead on Transport.

The Combined Authority also agreed to appoint Merseytravel Chief Executive, Frank Rogers, as its new Interim Head of Paid Service, pending the recruitment of a permanent new appointment for the key role.

Metro Mayor Steve Rotheram explained:- "We have today agreed to start the recruitment process and are confident of having a very high calibre appointment in place before the end of the summer. This is a hugely important role and we will are embarking on a process to find a candidate who shares our ambition and vision for City Region. We are delighted to have Frank working with us full time pending that appointment. He is a highly experienced and respected senior officer whose talents and understanding will be invaluable to the Combined Authority."
Merseyside Police thank the public following Manchester attack
MERSEYSIDE Police would like to thank the people of Merseyside for their messages of their support and thanks following the horrific terror attack in Manchester, on Monday, 22 May 2017. The Force has been overwhelmed by the public response to the hard work and dedication of our Officers, and staff, and the work they are doing to keep the streets of Merseyside safe.

Chief Constable Andy Cooke said:- "The response of the Police and our partners within the other Emergency Services, at times such as this, are critical for ensuring that the public feel safe and reassured. The public will have seen an increased visible presence of armed Police Officers across Liverpool and I want to continue to reassure them that it is not in response to any direct threat, but just to offer reassurance. A number of members of the public have contacted us via our feedback forms, our website and social media sites, to thank Merseyside Police for the hard work, visible presence and professionalism following Monday night's terror attack in Manchester. I want to thank the public for their continued support and can assure them of our ongoing commitment to keeping the streets of Merseyside safe."

Fazakerley 6th Form to remain open
FAZAKERLEY High School in Liverpool is to continue to provide a 6th Form after a deal was brokered for its continued operation. The School announced a consultation on closing its 6th Form provision in January 2017, due to financial pressures and low numbers. Liverpool City Council has been working with the senior leadership team at Fazakerley and neighbouring Schools to come up with a solution. Now it can be revealed that a new, innovative 6th form model will be launched in September 2017 for new Year 12 students; Fazakerley High School, at Alt Valley Communiversity. It will see English and maths A-Levels continue to be delivered via Fazakerley at Alt Valley Community Trust's Skills Centre, along with existing and expanded vocational provision. Other A-Levels will be delivered at Archbishop Beck Catholic Sports College and Alsop High School. Students will remain on roll at Fazakerley High School and transport will be provided between the Fazakerley and Alt Valley sites.

Liverpool's Assistant Mayor for Education, Councillor Nick Small, said:- "I'm pleased that Fazakerley's 6th Form will not close. Many parents were rightly concerned about the impact this would have on progression routes for children and gaps in 6th form provision in parts of the City. This new, innovative collaborative model will give students more choice and will improve educational outcomes and opportunities for young people living in North Liverpool."

James Beaton, Headteacher of Fazakerley High School said:- "We are very excited to be entering into this partnership with Alt Valley. The provision of education Post 16, that we can now offer together, is way beyond anything we were able to offer before and the range of courses and experiences available will enhance the education of all our pupils. Fazakerley High School at Alt Valley Communiversity is an exciting new development for us all."

Gill Mason, Principal of Alt Valley Community Trust, said:- "We are delighted to be part of this exciting new initiative, providing a much enhanced vocational offer through our unique partnership for children in Liverpool We are committed to achieving the best possible outcomes for Fazakerley High School learners."
Merseyside Police thank the public following Manchester attack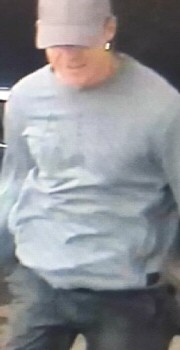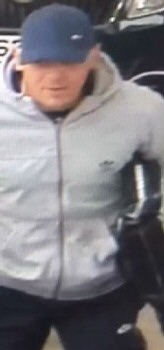 ON 24 May 2017, Merseyside Police released CCTV images of 2 men they want to question in connection with the theft of a large quantity of cigarettes from a delivery vehicle, in Maghull, Sefton. The 2 males are reported to have confronted a delivery driver at the Shell Petrol Station, on Northway, at around 10am, on 12 May 2017. We are told that they then took the cigarettes and ran off along Northway and into a waiting vehicle.

Detective Inspector Robbie Moss said:- "There were several members of the public nearby who witnessed the males running and we urge them to come forward and tell us what they saw. If anybody believes they know who was responsible or recognises anyone from the CCTV images, we urge them to get in touch and assist us."

Anyone with information should contact Police on:- 0151 777 3833 or Crimestoppers on:- 0800 555111.