The Secret's out "It's going to be fabulous family Spring Bank Holiday"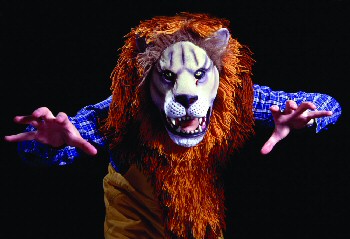 PENDLE Productions have joined forces with Sefton Council to present 2 fabulous family favourite theatre productions in Sefton's parks this ½ Term.

On Sunday the 28 of May there will be 2 performances, midday and at 2.30pm, of "The Secret Garden" at the Community Garden, King's Garden, Promenade, Southport, PR8 1QX. You are sure to be captivated by 'The Storytellers Theatre Company's' adaptation of this well loved classic tale where Mary Lennox has the misfortune of being orphaned and goes to live with an English vicar, but Mary was born to better things than this, and soon is winding her way through the Yorkshire countryside with Mrs Medlock, the House Keeper at Misselthwaite Manor. Adopted by her disabled Uncle in a house where most of the rooms are shut and locked, Mary has to create her own entertainment to while away the hours. Outside the house she finds a Secret Garden and Mary spends much of her time exploring and creating her own hidden world. With filmatic music score, this production is brought to life right in front of your eyes.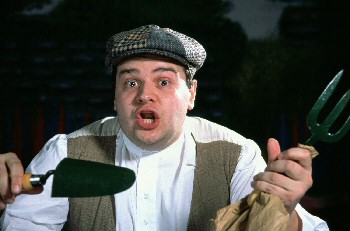 Then on Sunday, 4 June 2017, from midday to 2.30pm, the performance location will be the Marine Gardens, Marine Crescent, Waterloo, Nr Crosby, L22 8PQ, where Dorothy will join Toto, Scarecrow, the Tin Man and Lion in the Fantastic "The Wizard of Oz." With colourful song, costume and action packed performance, this will prove to be a great treat for all who see it. Will the 'Wicked Witch of the West' triumph, or will Dorothy rid the land of Oz of the tyrant, once and for all? She must kill both of the Wicked Witches if 'The Great Oz' is to help her back to her home in Kansas. And what about the Scarecrow, does he find his brains? Just book your seat to see this production!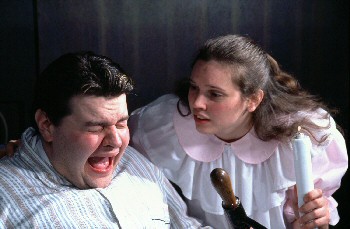 These 2 productions are part of a whole season of productions that run right through the summer in Sefton's parks. All Tickets are priced at ₤7.50 each with a Family Ticket for 3 people, being just ₤15. Tickets can be bought online or by calling:- 0800 788 0526. These are outdoor performances and we encourage you all to pack blanket and a picnic and join us on these magical adventures.

Local lady scoops award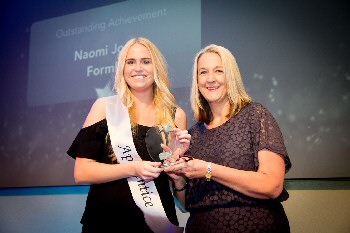 AN apprentice from Formby has picked up a prestigious award at a National Awards ceremony.

The Busy Bees Training Graduation, which was held on Saturday, 20 May 2017, at the National Conference Centre in Solihull recognises and rewards apprentices and trainers from across the country that have gone above and beyond over the past year.

Naomi Jones, an apprentice at Formby was only 1 of 9 to pick up an award on the day, taking away the Outstanding Achievement Award. And, awards were aplenty with other categories covering everything from management and advanced apprentice of the year, to training ambassador and outstanding achievement.

Commenting, Naomi at Formby, said:- "I'm so humbled to pick up this award. I have such an amazing team behind me here at the nursery and couldn't have achieved this without the support and guidance of my training officer and management team. It's always been my passion to pursue a career in childcare and I've loved every minute of undertaking my apprenticeship with Busy Bees Training. I'm really looking forward to the future and taking my career to the next stage."

Fay Gibbin, training manager for Busy Bees Training, said:- "The event was a huge success and we were pleased to see so many of our candidates scoop the awards that they so clearly deserved. We have such a rich pool of talent here at Busy Bees Training and, as always, it was a tough call to find just one winner in each category. Whenever possible, we try to recognise the achievements of those who work so hard for us and we hope that each and every individual enjoyed the ceremony as much as we did. Great staff are the lifeblood of our business and our aim, when they qualify, is that they become the future of the organisation through progressing into more senior positions. We have a wider business objective to show people that childcare is more than just a job, it is an extremely rewarding career which spans from entry level through to higher education and beyond."
Business owners facing court judgements for ignoring workplace pension notices
LOCAL business owners could face County Court Judgements if they fail to act on workplace pension schemes, a local Tax specialist has warned. Andrew Geddes who runs Tax Assist Accountants in Southport said:- "In the 1st ¼ of this year, over 17,000 fines and other sanctions have been issued to small businesses who did not meet their staging date for the new auto enrolment pensions. One small business, which cited work pressures as a reason for not complying with the new regulations, was given a ₤40,000 fine, plus Court costs. Businesses that have ignored penalty notices are now receiving County Court Judgements, which could seriously affect their credit rating and ability to borrow money in the future. The Pensions Regulator has also said that it intends to publish details of those companies. We're advising many local business owners who have now received notices from the Pensions Regulator giving the date from which they must automatically enrol all eligible employees into a pension scheme and contribute to their pension pot. Some have planned well in advance and have fully compliant schemes up and running already. Any employer who fails to comply, could face a ₤400 fixed penalty escalating to daily fines set at a minimum of ₤50 per day, ₤500 per day, if they have over 5 employees, reaching a maximum of ₤10,000 per day, if they have 500 or more employees, with the possibility of civil penalties and Court action." In 2017, some 200,000 employers per ¼ will be reaching their staging date for workplace pension schemes under the Government's automatic enrolment rules. Nearly 8 million people, across over ½ a million businesses, are now saving for their retirement.