Former Miss Southport to play at the Isle Of Wight Festival 2017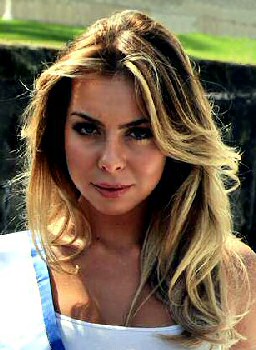 THE stunning Abi Bridgeman, who is a former Miss Southport, is a now better known for her voice than her modelling, despite having modelled countless world class fashion weeks, from London to Taiwan, and even holding title Miss Motors Wales, along with many others. In fact Abi has represented England in many international modelling competitions as well as doing countless hours for charity, but even though she has not given up on her modelling and work, she is now concentrating on her 1st love, her music. She has performed for the likes of Sir Alex Ferguson and for country fans worldwide. Abi has even preformed at the spiritual home of Country music, Nashville, at the CMA Music Festival in Nashville, USA! That is not forgetting that Abi has been nominated for an Horizon Award, at the 2013 British Country Music Awards and is now a well known face at the Hard Rock Cafe, in London. But we will let you play our audio interview to find out more about this amazing young lady who is now about to play at the Isle Of Wight Festival 2017, along with the likes of:- Rod Stewart, Rag'n' Bone Man, Kaiser Chiefs, The Vamps, Melanie C, Texas and many others... Just in case you don't know, The Isle of Wight Festival is a music festival which has taken place annually since 1968, on the Isle of Wight, an island that is just 13 by 23 miles, about 4 miles (6 km) off the coast of Hampshire Coastline, in the England Channel. This year's sell out Isle Of Wight Festival is from 8 June to 11 June 2017, so keep an eye on Abi Bridgeman to find out how she got on... To play this audio please click on the player below....
---
Liverpool Disco Festival returns on this October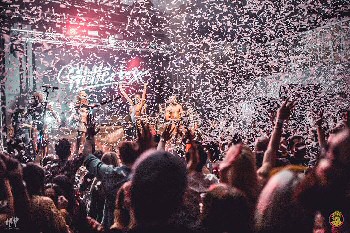 THE Liverpool Disco Festival is back, once more taking place across the renascent Baltic Triangle district of the City. The action takes place on Saturday, 7 October 2017, and will bring together some of the most iconic global names together from the disco, house, garage, soul and funk spectrums for 1 magical day and night.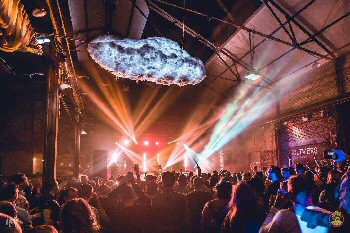 Liverpool Disco Festival is a celebration of all things soulful, seductive and scintillating, and following on from May's epic collaboration with the Southport Weekender's 30th Anniversary, October will once more bring some magic to the City. You can register for tickets online now to buy Early Bird tickets. For more information about the event check:- LiverpoolDiscoFestival.Com.

Introducing the new Miss Liverpool City Region 2017
WE have had the honour of interviewing the new Miss Liverpool City Region 2017. This year, holding the brand new title is Elli Wilson, 17, from West Kirby, was crowned the winner of this Miss England, beating 19 other hopeful contestants. The event was held at the The Olympia, West Derby, on 19 May 2017. She is now due to go to the Miss England finals that are to be held in Birmingham, over 14 July to 16 July 2017. This was her 1st press interview and as you can see, she did amazingly well. If you want to meet her personally you can meet her at Woodvale Rally on 17 June 2017, along with X-Factor's and former Brookside star, Ray Quinn. It's also worth noting that last year's winner was Preston's Elizabeth Grant, so let's hope we can retain the crown in the North West... Also if you did not already know, should Elli get through to become Miss England, the next stage is the Miss World competition, this year, in China!
---
The search for Southport's entry to the Miss England contest has begun...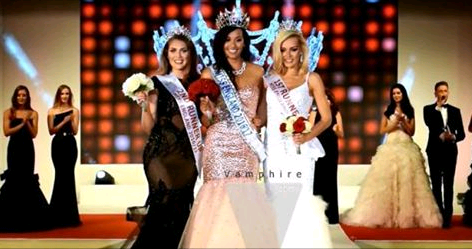 MISS England is not just a beauty contest. Proud to be different and unlike the traditional modelling competitions where contestants are just judged on looks alone, It has been Angie Beasley's objective in the last 15 years to move away from the traditional concept of a bathing beauty judging women just on looks and create charitable and positive role models.

The current Miss England is 20 year old Elizabeth Grant, (pictured below) a 6ft foot student from Preston who represented England in Washington DC in Miss World which every year has a top prize of $100k.

Over ₤1m has been raised by Miss England events in the last 6 years for disadvantaged children here in the UK as the organisers actively encourage contestants and the regional heat organisers to raise funds as part of the competition. In Southport, in 2016, the contest final raised over ₤58k!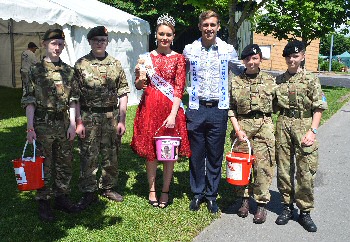 Pictured above is the out going Miss Southport, Chloe Brown with outgoing Mr England 2015/16 Chris Bramell and Merseyside ACF at Southport's Woodvale Rally, in 2016.
Now its time for the Southport ladies to enter.

► If you think you are beautiful, photogenic, Charitable, sporty and full or personality and would like the opportunity to travel then why not enter now?
► If you are aged from 16 to 26 not married and do not have children then apply now!
► The National Final of Miss England is being held at Resorts World Birmingham 12 July to 14 July 2017 where the winner will be crowned to go forward to Miss World.
► To enter the Miss Southport photographic contest please enter visit:- MissEngland.Info
Approximately 10 ladies will be selected to go forward to an online heat on the Miss England website who will be then invited to a final interview round in Southport where the new Miss Southport will be crowned! Miss Southport will be invited to enter the Miss England final being staged at The Vox Resorts World Birmingham 12 July to 14 July 2017.