Adults with learning disabilities get their voice heard in Parliament through Empower! Programme
THE UK Parliament's 'Empower!' Programme arrived in Preston, on Friday, 2 June 2017, to hold a workshop. The event run by long with members of the UK Parliament's Outreach team, together with local partners Future Directions was designed and developed in order to support adults with learning disabilities in making civic engagement choices and participating in the political process. The 'Empower!' Programme enables participants to find out what the UK Parliament is, what is does, and how they can get involved and make their voices heard.

This event also included:- 'Empower! Train the Trainer' where local community groups can learn to deliver specialist ALD training to their organisations or wider community. Participants on this section of the event found out about the how the 'Empower!' programme can be tailor any of the various workshops and presentations to meet specific needs. They also learned about how workshops and presentations can be backed up with the 'Empower!' learning resources. These resources are designed to engage and inspire participants with activities to get them talking about who runs the country and what laws they would make.

'Empower!' programme coordinator Sharon Stanley said:- "Parliament is committed to ensuring every UK citizen has the chance to learn more about and enagage in the political process, and the EMPOWER! programme is a vital tool to help us achieve that goal. We are very much looking forward to this upcoming event, which is 1 of a series taking place across the country in the coming months. More information about the programme is available online. Parliament offers a range of resources for schools, universities and trainers wishing to learn or teach about Parliament and parliamentary processes can also be found online."
---
Change to Hospital Parking Fees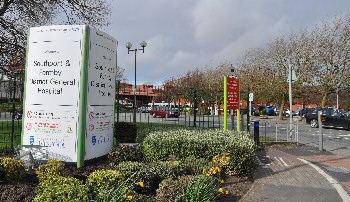 A 10p rise for parking at Southport and Ormskirk Hospitals has come into effect since 1 June 2017. This will affect motorists staying between 20 minutes and 2 hours. All other charges are unchanged. This is the 1st increase in the cost of parking since April 2015. Passes continue to be available to frequent visitors for ₤10 a week or ₤30 for 3 months. A ₤10 refundable deposit is required. These are available from the General Office, at either Hospital site or the Porters' Lodges when out of office hours. Fees from parking charges go towards the cost of maintaining the car parks with any surplus going directly to patient care.
| | | |
| --- | --- | --- |
| Band | Old Fee | New Fee |
| Less than 20 mins | Free | No change |
| 20 mins to 2 hours | ₤2.90 | ₤3 |
| 2 to 4 hours | ₤3.50 | No change |
| 4 to 8 hours | ₤4.30 | No change |
| More than 8 hours | ₤5.30 | No change |

Ex-service personnel bring new hopes to fellow veterans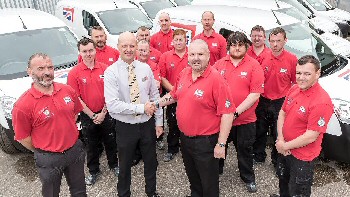 A new business has been set up called:- 'Heroes4hire-Handymen,' that provides fully funded training and a future within new careers for the UK's ex-servicemen and women.

At the start of June 2017, a cohort of 11 ex-servicemen who have just completed 6 weeks of rigorous and intense training to carry out every aspect of property maintenance and are now employed.

Since the graduating from Reaseheath College, in Nantwich, on 23 May 2017, the 11 veterans, will now be operating throughout:- Warrington, Merseyside and Lancashire.

Each veteran was presented with the keys to their fully equipped and branded vans by founder and CEO of Heroes4Hire-Handymen, Nigel Blanchard, a Winsford based former RAF Aerospace Systems Operator, at a special presentation event the following day, at Northgate Vehicle Hire, Runcorn.

This is the 2nd cohort to be trained and operational in the North West; the 1st cohort graduated at the end of March 2017 and are currently employed within the Greater Manchester area.

Heroes4Hire-Handymen was launched by Nigel Blanchard, and involves the training of former soldiers, sailors, airmen (and women) with a full complement of property maintenance skills and then setting them up with a full employment career, complete with a smart uniform, mobile phone and fully equipped, branded van.

In teams of up to 12 at a time, they undergo a 32 day, residential course at Reaseheath College, Nantwich, and Nigel is planning on having a team of new recruits 'graduate' every 6 weeks, as part of an agreed 4 year National Roll Out plan.

His aim is to create an army of fully qualified handymen and women sourced entirely from ex-armed forces personnel.

Nigel, 53, explained:- "Just over 2 years ago I identified an opportunity to supply handyman and maintenance services on a more formal and professional basis. 2 years of hard work later and Heroes4Hire-Handymen was born. It draws on and allows the public to access the discipline, teamwork, dependability and integrity of individuals who served their country and offers each veteran the opportunity to develop their own skills and business acumen."

All the training for each veteran is fully funded by Nigel's company, based in Birchwood, Warrington, which also provides full employment along with salary, pension, NI contri, butions, tools and fully equipped vans.

He has already negotiated and agreed commercial terms for maintenance contracts with Countrywide Group, the UK's largest chain of estate agents and is in negotiations with several other national firms' property companies.

For more information please visit:- H4H-Handymen.Co.UK.