Hospice asks for bottles, gifts and stalls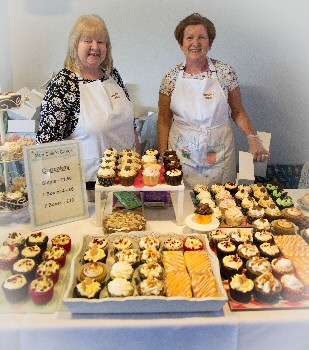 ST Joseph's Hospice is hosting a very special 55th Anniversary Garden Party, within the Hospice Gardens, in Thornton, on Saturday, 8 July 2017, from 1pm. The Hospice's fundraising team is on the look out for any new and unopened bottles people many have and can spare for the Bottle Tombola. It could be:- wine, bubble bath or juice; anything in a bottle. They're also looking for any unwanted gifts or new, unopened toys or gift bags for the Grab a Bag stall. If you have anything to donate, please drop it off at the hospice in Thornton or at any St. Joseph's Hospice or Jospice shop across Merseyside. A full list of shops can be found online.
They also have a number of spaces available for stall holders to sell their products on the day. Anyone who makes jam, honey, pickles or cakes, home décor, soft furnishings, glass wear or candles, or even sells books or cards, can book their stall now! There is a small donation of £25 per stall and public liability insurance will be required. Be quick as its first come, first served!

Julie McAdam, Senior Community Fundraiser at St Joseph's Hospice, said: "Our Garden Party and Teddy Bears Picnic will be a fun-filled family afternoon to celebrate our 55th Anniversary and so we want to invite as many people along as possible. If you would like to hold your own stall, to sell your own home-made crafts or products, or can help us by donating something for our tombola's, please send your donation in. This will save us from having to buy prizes, meaning that we can spend more money on patient care, where it really matters. We hope you will support us and we look forward to seeing you all there on the day."

To book your stall, or to find out more, call the fundraising team on:- 0151 932 6026 or send an email.
---
The Look of Love - 43% of British couples fell in love within just 1 hour
SPRING has sprung, summer is around the corner, and love is definitely in the air; for those who are happily coupled up, at any rate! Those who so far haven't found 'The 1' will no doubt be trying very hard to pursue the perfect partner, as spring is the time when everything starts blooming… including, hopefully, l'amour…

But how easy is it to find love? And to identify it as such? TrueView (trueview.me), the world's safest dating app, surveyed 500 people to discover what we really think about that most important of emotions, and made some surprising discoveries…

Firstly, when it comes to actually falling in love, most people believe you can't literally make it happen. There's no science behind it; at least, not according to the nearly 80% of Brits, who believe you can't use science to make someone fall in love with you (though this does mean that an optimistic 20% or so of us believe you can!). This is despite there being a series of 36 questions created by American psychologist Arthur Aron, who claims that if two strangers ask each other these, they are guaranteed to fall in love. We (more romantic) Brits are clearly reluctant to believe that true love can be boiled down to answering a few questions, or a mathematical equation!

No, for us, it's the spiritual connection which counts; over ¾ of us believe that's what happens when we meet the right person; something which transcends the mere everyday. That's what set off poets like Wordsworth and Shelley composing sonnets all about flowers, clouds, and other lovey dovey subjects, we assume...

And when we fall for someone, we fall hard and quickly. Nearly a quarter of us knew we'd found The One the moment they set eyes on our partner, with a further 43% realizing within just an hour. And 85% of us are so in tune with our other half that we didn't need to ask if they loved us; we both just knew.

When it comes to whispering those three magic words, you might think that women are more prone to declaring their feelings than men. But 65% of men actually said:- "I love you' 1st; showing they're actually a lot more romantic than we probably give them credit for! It's encouraging to know that when it comes to matters of the heart, we Brits still believe in true love; a connection that can't really be explained,' says Matt Verity, co-founder of TrueView. 'After all, who wants to be matched by science, rather than by feelings? People's quirky qualities are what make them unique, individual and attractive. That is why it is so important to use an online dating service that goes beyond just a photo and shows true personality. That is how attraction, strong relationships and ultimately love develops."

World Gin Day at The Botanical Garden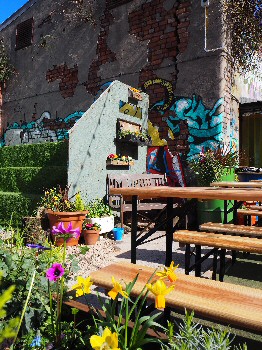 NOW fully in bloom, The Botanical Garden in Liverpool is the City's most idyllic hideaway, nestled in the backstreets of the Baltic Triangle in the shadow of the Anglican Cathedral. There's a special day taking place there, on Saturday, 10 June 2017, as The Botanical Garden celebrate World Gin Day; if ever there were2 concepts more suitable together, it is these; featuring a day and night of education and entertainment. Throughout the day there will be a series of gin brand ambassadors presenting some of the incredible array of gins available, as well as tasting sessions to inspire and edify the palate. During the sunshine hours there will be live bands, and then into the evening a local DJ will keep the venue grooving until midnight.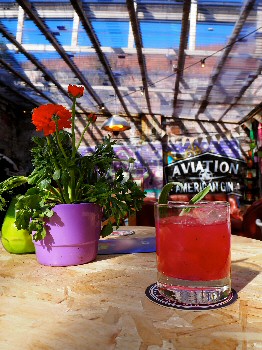 Dan Murphy from The Botanical Garden says:- "We're going to have a lovely day, on Saturday, 10 June 2017, for gin lovers in Liverpool, focusing on some of the amazing drinks out there and inviting people to taste test some of this vibrant selection. We will even have iced gin lollies for anyone wanting to cool down, as we are hoping it's going to be a sunny day..! World Gin Day is a bit of match made in heaven for us, and we are all really looking forward to celebrating it!"
Widely regarded as the hidden jewel amid the warehouses and creative industries the area now harbours, at the Baltic Triangle's heart beats The Botanical Garden. It's a little piece of escapism in the City which has cultivated a following not only across the City and region, but for visitors seeking to find a different side to Liverpool's resplendent cultural scene.

Ta'amiya continue to provide succulent street food in a homage to Morocco and the falafel. Delicious offerings include Murguez meatballs, Mayan wonder, the Marrakesh Express, the falafeldog, wraps and much more for both carnivores and vegetarians.
---
Conference held to drive quality improvement in healthcare delivery
LANCASHIRE Care NHS Foundation Trust recently organised a conference to nurture quality improvements in the way healthcare is delivered by the Trust. A range of speakers from Lancashire Care, NHS England, and the Advancing Quality Alliance attended the 'Quality Improvement Conference' at the Marriott Hotel in Preston to talk about examples of changes that have resulted in quality improvements. This year's event, held on 12 May 2017, also coincided with 'International Nurses Day.' Elsewhere in the Trust, a series of smaller events, including:- cake and tea afternoons, were held in which staff came together to mark 'International Nurses Day.' Dee Roach, Director of Nursing and Quality at Lancashire Care NHS Foundation Trust, said:- "This conference was held to encourage quality healthcare that involves providing services that are safe, effective, patient centred, timely, efficient and equitable. Quality is at the heart of everything we do at Lancashire Care and the Quality Improvement Conference is one way to nurture and drive further improvements. The event went very well and was well attended. It was lovely opportunity to hear of improvements in the past year or that are underway and that are beginning to make a difference. It was as usual great listening to staff providing first hand real life stories about quality change and the impact these changes have had on enabling us to be the best we can be. This year's event also coincided with International Nurses Day 2017 which is annually held to commemorate Florence Nightingale's birthday."

'International Nurses Day' takes place every year, on 12 May, to commemorate the birthday of Florence Nightingale with nurses, healthcare professionals and people who use services using the day to acknowledge the extra mile nursing staff go to deliver high quality care.