Merseyside Police teams up with local communities to make a difference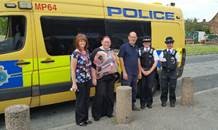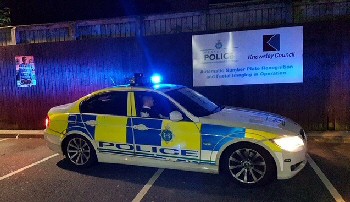 MERSEYSIDE Police is teaming up with residents and partners to take positive action and make a real difference in our local communities. As part of the ongoing disruption activity, following a number of firearms discharges, Officers have been out and about speaking to the public about their concerns and giving a reassuring high visibility presence. Police Community Support Officers have been in the Sparrow Hall Road and Landford Avenue area of Fazakerley after residents raised worries about off road bikes. With the help of colleagues from Cobalt Housing and the community payback team the area around Landford Avenue shops was cleaned and removal notices served on abandoned vehicles.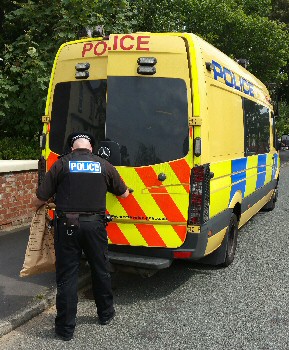 An open land search was carried out off Higher Lane, a surgery was held with local Councillors and residents have been provided with skips by Cobalt Housing to assist with a community tidy up.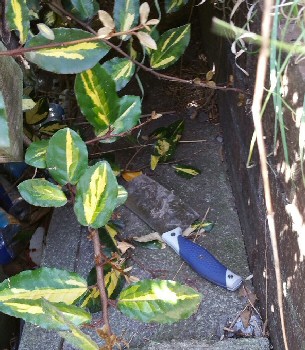 Recently Officers carried out a search of a property in Fazakerley and recovered a suspected stolen scrambler bike and a large amount of what is believed to be Class A drugs. A woman was arrested on suspicion of possession with intent to supply and theft.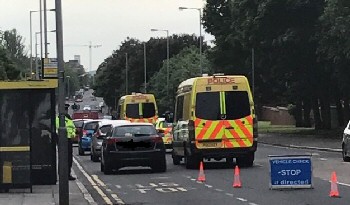 In a separate stop check operation on Upper Parliament Street a 24 year old man from the Childwall area was arrested on suspicion of possession with intent to supply Class A drugs and drug driving and money laundering.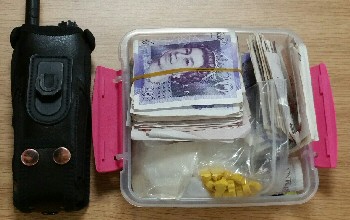 In addition 3 people were arrested on Rawson Road, Seaforth; a 43 year old man wanted on a warrant, a 26 year old man and a 20 year old man for possession of a controlled drug; a 38 year old was arrested for drug driving and possession of a controlled drug on Knowsley Road, Bootle, a 37 year old man was arrested for being wanted on warrant on Oriel Road, Bootle, and a 22 year old man was arrested on suspicion of possession of a controlled drug on Wadham Road, Bootle.
Chief Inspector Gary O'Rourke said:- "Our communities are at the heart of everything we do as a Police force and their support, together with that of our community partners, is vital in assisting us in our efforts to make all our communities safe and pleasant places to live and work. We are taking positive action and I would encourage all our communities to engage with our Officers and help us by providing us with information about criminals in their community. Our work is ongoing, and we have had some great successes so far, but we can't do it alone. We need everyone to come together."
If you have any information about those involved in gun crime on Merseyside, or think you know where these groups are storing guns, please contact the Merseyside Police gun crime hotline on:- 0800 230 0600. Information about drugs and criminal activity can also be given to the Crimestoppers line anonymously on:- 0800 555 111. Information can also be left on the online form.

Strawberry and brussel sprouts crowned the North West's favourite fruit and veg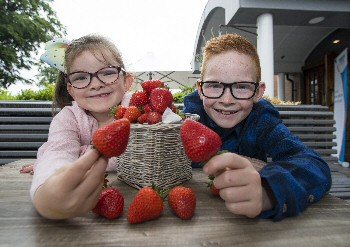 A new survey, commissioned to promote Diabetes UK's 'Food you Love' campaign during Diabetes Week, has found that brussel sprouts are the North West's favourite vegetable, receiving 12% of the total vote. Strawberry saw off stiff competition from the banana to take the fruit crown with a 16% of the vote.
Following strawberry at the top of the table were apple, pineapple and melon. Conversely, some produce seems to have fallen from favour with only 1% of people voting for pomegranate, peach and grapefruit.
The quintessential Christmas dinner veg, brussel sprouts were joined by mushroom and sweetcorn at the top of the veg table, both receiving 11% of the vote, while kale was a surprise claimant for the region's least favourite vegetable receiving no votes.
Elsewhere in the north there were a few surprises, with Manchester voting the mushroom its most popular vegetable (13%), while people in the North East are the nation's biggest pineapple fans with 22% voting for the spiky fruit.
In order to get people eating more healthily, Diabetes UK has embarked on a new 'Food you love' advertising campaign all about healthy eating to inspire everyone with recipes featuring the food they love, but healthier. The charity hopes the easy recipes and tips will inspire more people to make small changes that can make a big difference to how they manage their diabetes.
Dan Howarth, Head of Care at Diabetes UK, said:- "It is fascinating to see the variation in the North West's fruit and veg taste. Who knew that we were so keen on strawberries, or that more than one in ten think the brussel sprout is the best veg? Eating fruit and veg is a great way of getting vital vitamins and fibre and a much healthier snack option than reaching for crisps, cereal bars or even smoothies. They are also low in calories and super filling."
The 'Food you love' campaign is being fronted by 5 'everyday' people living with diabetes cooking their favourite recipes and has received celebrity support from chefs including:- Jamie Oliver, Prue Leith, 'Deliciously' Ella and Angela Hartnett. Sign up to receive free recipe videos and more, online.
During Diabetes Week, the charity will be highlighting the importance of a healthy diet and lifestyle in managing all types of diabetes and preventing Type 2 diabetes, through eating well, getting active and maintaining a healthy weight.
The charity's theme for Diabetes Week 2017:- 'Know Diabetes. Fight Diabetes', reflects this call for change. They're asking others to get involved, share their stories of how they know or fight diabetes online and help the charity fight for a world where diabetes can do no harm.
---
Businesses encouraged to shape future job skills
THE Liverpool City Region Combined Authority is seeking the views of businesses to drive skills improvements and accelerate business growth and success.
Metro Mayor Steve Rotheram has today reaffirmed his ambitions to create the right conditions for business growth and success across the City Region.
The first step is to seek the views of business leaders from across the City Region. Today, Mr Rotheram has launched the Combined Authority's first (and biggest) business survey of its kind. He wants to hear from businesses on how they can better access and develop a skilled workforce. Recruiting, retaining and retraining high quality staff is a critical driver to securing success and growing businesses, leading to a thriving City Region economy.
Businesses need high quality staff who are committed, reliable and conscientious and who have the right skills for the job and at the right time. With an ageing workforce across the country as a whole as well as across the City Region, together with the continual challenges brought about by advances in technology and globalisation, the ability of businesses to recruit and retain the staff they need becomes ever more challenging. Mr Rotheram commented that:- "Our future prosperity as a City Region is ultimately dependent on our ability to develop a well qualified and highly skilled workforce. This survey will help us to identify where our businesses need support, align investment in skills and training with skill deficits and the needs of our future economy."
Supporting this work and aligning the skills of residents with the needs of businesses is the Liverpool City Region Local Enterprise Partnership (LEP). Asif Hamid, LEP Chair said:- "As a large and growing employer in the City Region I know firsthand some of the challenges in attracting, recruiting, developing and retaining talent. Through our partners in the Local Growth Hub we engage with thousands of local businesses to enable them to grow and skills are a key factor for them. This survey will give us a much greater understanding on precisely what skills interventions are needed by our businesses to realise their growth potential and create more jobs for local people."
The results of the survey will be used to inform the future commissioning of skills provision. Cllr Ian Maher, the Liverpool City Region Combined Authority Portfolio Lead for Skills and Apprenticeships, said:- "This is the first time we have carried out such an extensive survey, seeking the views of our business which will be used to accurately commission skills provision based on the needs of local businesses. Funding for skills is being devolved to the Combined Authority and I would encourage all businesses to complete the survey and help us to shape our commissioning priorities."
Businesses from across the Liverpool City Region, of all sizes and from all sectors, will be asked for their views and experiences on recruiting and retaining a skills workforce, but meet their immediate needs as well as future plans. Importantly, the survey results and final report will be shared across the City Region so that young people, adults seeking employment, parents, teachers and careers advisers are aware of the skills and attributes that are being sought by employers.