Fazakerley man nets safety award for his work at Aintree Hospital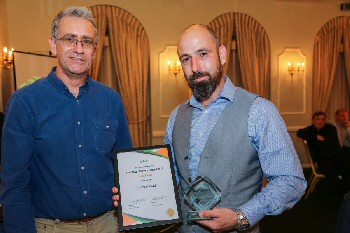 FAZAKERLEY'S Andrew Wade, who has worked on the Aintree University Hospital site for 5 years as the construction team helped to develop the new urgent care and trauma facilities at the Hospital, has been awarded first prize in his company's national health and safety awards.
The award, for individual contribution to zero harm was presented in the Midlands by Andrew's company, BAM Construct UK, which employs around 3000 people across the UK working on over 100 projects.
A skilled operative who lives in Fazakerley, Liverpool, Andrew said:- "After spending four years in the Armed Forces and six years as a telescopic handler operator, I wanted to prove myself a valuable part of the construction team."
His initiatives developed BAM's existing practices, including more frequent breakdowns of performance on site and early weather warnings. With his colleagues, Andrew even escorted a family of ducklings to safety across the site.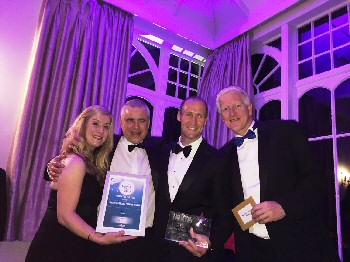 Rob Bailey, BAM's construction manager for the scheme, said:- "I'm delighted for Andrew. Not only has he thoroughly earned the recognition, but of all the clients to whom you might wish to show a successful health and safety culture, a Hospital must rank top."
It came on the same night that the Urgent Care and Trauma Centre, built by BAM and designed by IBI, won:- 'project of the year' at the Health Estate and Facilities Management Association (Hefma) Awards. The award was received by Aintree University Hospital's Director of Estates and Facilities, Paul Fitzpatrick.
Hefma judges said:- "As well as the Trauma and Emergency Department, the new Centre also houses a Critical Care and Cardiology Department, theatres, a CT scanner and a Fracture Clinic, all co-located with a dedicated helipad. The aim was to bring all of the key services associated with dealing with major trauma together in one area. The space did not exist on site to start from scratch with a new build, so the existing facility had to be refurbished and reconfigured to create additional service capaCity whilst keeping existing patient services operating smoothly."
Ian Fleming, Managing Director for BAM in the North West added:- "Liverpool is a place we've enjoyed building in recently. Our work for Unilever is just across the Mersey, we worked on the Walker Art Gallery, and for the University's new Materials Innovation Factory. We've got a lot of happy clients here across all sectors."
---
Stories from Ivy Street transforming palliative and end of life care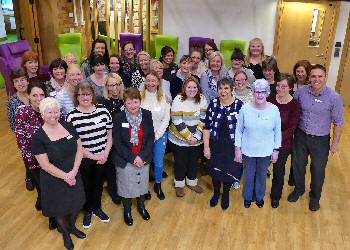 HEALTH care professionals are completing studies about the best in palliative and end of life care thanks to a partnership between QueensCourt Hospice, Southport, and Edge Hill University in Ormskirk.
The master's level module, Transforming Integrated Palliative and End of Life Care, saw its 1st intake of students in March 2016. 25 students including nurses, doctors and physiotherapists enrolled on the course.
They included 13 staff from Southport and Ormskirk Hospital NHS Trust as well the Hospice.
Students use scenarios based around Ivy Street, a fictional community, and its families to translate theory into practice, considering the available evidence and how to put it into practice and developing their knowledge, skills and confidence.
Dr Karen Groves is Consultant in Palliative Care at the Trust and Medical and Education Director at QueensCourt. She said:- "Palliative and end of life care is crucial to those who need it and we have only one chance to get it right for patients and their families. We know staff are keen to do their very best yet many feel they don't have knowledge, confidence or skills to ensure their care is the very best. This interactive, clinically focused, course covers all the key components of holistic palliative and end of life care, to enable enthusiastic frontline professionals to provide the finest possible care for the patient and their family."
Prof Barbara Jack, Head of Research in the Faculty of Health and Social Care at Edge Hill University, said:- "The passion of the students, and hunger to learn how to provide the best care for their patients, was amazing. The interactive nature of the course shows how they are already developing enhanced skills."
Initial feedback suggests students are excited, enthused, well supported and "champing at the bit" to learn new skills, said Dr Groves. As 1 participant put it:- "I have done many master's modules but never 1 quite like this!"
Dr Groves added:- "QueensCourt is in its silver jubilee year. With the help and support of Edge Hill, it is creating a lasting educational legacy for its next 25 years, which will benefit the people of West Lancashire, Southport and Formby, as well as those farther afield."
The next course will run in February 2018. For further information visit either the Edge Hill or QueensCourt websites

The ABBA REUNION Tribute Show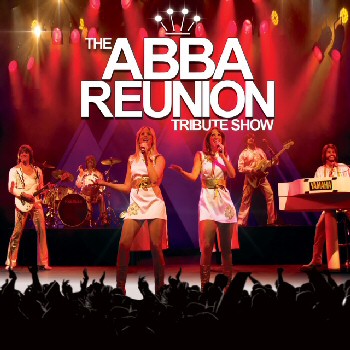 FOLLOWING on from a 4 month run in London's West End, Strand Theatre in 2001 with successful International tours selling out theatres, stadiums and concert halls, this award winning, critically acclaimed Abba Tribute performer, producer, choreographer and director together with The Reunion Group, created:- "The Abba Reunion Tribute Show.".
The 4 real members of ABBA have been saying for years that they will never reform so with this in mind the producers ( The Reunion Group ) decided that they would give the fans the next best thing! Not just another ABBA Tribute band.
Now in it's 12th year, this is the most requested authentic recreation of how ABBA really were – LIVE in Concert, in the World today.
"The Abba Reunion Tribute Show" gives Abba fans, old and new, the opportunity to once again get together and re-live the addictive Abba phenomena that swept the airwaves and discos during the 70's and 80's in a truly feel good party style concert.
From Mamma Mia to Dancing Queen, all of the hits are performed with unrivalled authenticity from both an audio and visual perspective complete with live band.
There is a huge focus on the 1977 and 1979 live world tour footage plus the iconic pop video looks that feature the famous flamboyant costumes and dance moves.
This year sees a jaw dropping recreation finale of the Euro vision winning song, Waterloo including a huge balloon drop, plus at various venues local School choirs will feature on stage joining in with the well known hit:- "I Have A Dream" which the real ABBA did Live in Concert in 1979.
Visually, the performers are transformed into the famous four Abba members, Agnetha, Benny, Bjorn and Anni Frid (Frida) by using top of the range professionally made wigs, make up and hand made replica costumes. Each character has been studied by means of video clips, both live and studio performance, to mimic the movements and mannerisms enabling a more true to life presentation of how Abba really were.
Meticulous scrutiny and strict vocal tutoring have been applied to recreating the voices of Abba, especially the major differentiating qualities of the 2 female voices of Agnetha and Frida, who together, make the legendary Abba sound. From a musical stand point, again, careful attention to detail has been employed to create the complete Abba facsimile using only professional industry musicians.
In such a hugely over saturated Abba tribute market, quality, commitment, reputation and professionalism are of major importance when booking to see a show. With these factors in mind you can be totally assured that this band perform their superb replica concert show to the highest standards possible, making them:- 'better than their rivals Bjorn Again...'
Tickets for The ABBA REUNION Tribute Show at the Southport Theatre, on Friday, 4 August 2017, can be obtained via calling the Box Office on:- 0844 871 7642 or via the ATG Tickets website.
---
Local project celebrates getting grant from BBC Children in Need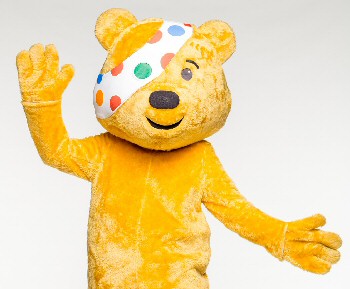 BBC Children in Need has awarded a total of ₤26,801 in new funding to a local group working with disadvantaged children and young people across Southport. This is the 3rd time that BBC Children in Need has awarded new funding to projects across the UK this year, with further funding to be allocated throughout 2017. This latest boost of funding, from the Charity's Small Grants programme, brings the total currently invested across Sefton to more than ₤598,000. Phoenix Community and Youth Project has been awarded ₤26,801, over 3 years, to deliver life skills sessions to learning disabled children and young people in Southport. The sessions will teach the young people essential skills in things such as finance, independent travel, healthy eating and relationships to make it possible for them to live independently of their parents/carers and reach their full potential.

Raymond Moore, Project Manager at Phoenix Community and Youth Project said:- "We're extremely pleased to hear that we've been awarded with funding from BBC Children in Need, that will enable us to run this project for the next 3 years. A big thank you to everyone that has made this possible."

Speaking of the new grant, Isabel Farnell, BBC Children in Need Regional Head of the North said:- "It's always a pleasure to award funding to projects such as Phoenix Community and Youth Project that are making a tangible difference to children and young people in Southport. The competition for our grants is always extremely high but their application really demonstrated the impact that it would have on the young people that need it most in the local area."

BBC Children in Need's Chief Executive, Simon Antrobus added:- "At BBC Children in Need the grants that we award, no matter how big or small, support some of the most disadvantaged children and young people in communities across the UK. Our grants work with projects that make a positive difference and transform young lives, which would be impossible without generous donations from the UK public."

BBC Children in Need awards grants at 7 points during the year and funds 2 types of grants, both of which are open to new or existing applicants. A Main Grants Programme is for grants over ₤10,000 per year to support projects for up to 3 years. Meanwhile, a Small Grants Programme includes grants up to and including ₤10,000, and has been refreshed to support projects for up to 3 years. Projects working with children and young people facing any kind of disadvantage can find out more on how to apply for funding on the BBC website. BBC Children in Need relies on the support and creativity of thousands of fundraisers and supporters across the UK who donate their time, money and energy to help raise millions for the charity. Whether raised by baking cakes, going on rambles, putting on quizzes or taking part in dress up days, all the money raised helps make a difference.