Amazon and the UK Civil Aviation Authority Announce North West of England Winner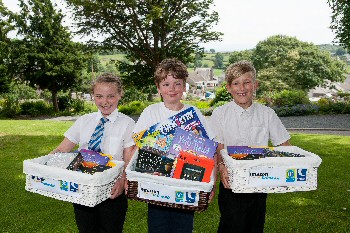 AMAZON, in partnership with the UK Civil Aviation Authority (CAA), has announced the regional results of the 'Design a Drone' competition in the North West. Over 1,700 students participated in the competition from across the UK. Allithwaite Church of England Primary School in Grange-over-Sands topped the leader board, taking 1st, 2nd and 3rd places. Orrin G was awarded the top spot for designing the weather proof ZIP drone, which would be built entirely from recycled materials. Second place went to Alesha P for her MSDB drone, which would deliver medical supplies to patients all around the world, and 3rd place to Iggy RL for her Medical Delivery Drone which would deliver medicines that fit easily into a can.

Alesha P's MSDB drone design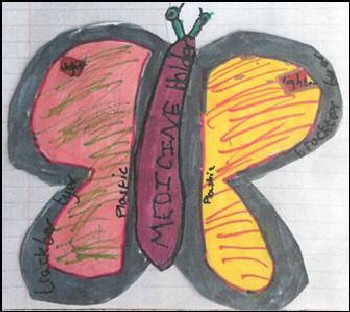 The successful young engineers were awarded their prizes in a special ceremony during a School assembly. Winning students took home gift baskets of science, technology, engineering and maths (STEM) prizes. The first place regional winner also earned a cash donation of ₤1,000 for his School, to be spent on in School STEM resources. 1 national winner will be selected from the 12 regional finalists and have the opportunity to travel to the Amazon Prime Air Lab in Cambridge, UK, where their design will be exhibited for a year. The competition helped raise awareness of the CAA's Drone Code, a simple set of rules and guidelines which outline how to fly drones safely and within the law in the UK. All Primary School students in Years 2 to 5 in England, Scotland, Wales and Northern Ireland were eligible to enter the competition. Students were asked to design their interpretation of a delivery drone to serve a humanitarian purpose or improve society, such as 1st response medical aid, sending flowers to a loved 1 who is unwell or delivering toys to children in need.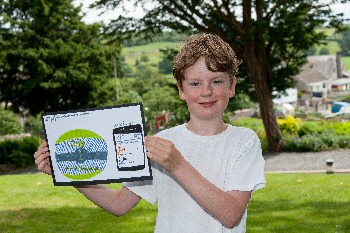 Jonathan Nicholson, Assistant Director of Communications at the CAA, said:- "All the entries were absolutely amazing and it was great to see so many students showing an interest in drones. By the time they are adults, drones could well be playing key roles in everyday life. But for that to happen we need everyone who flies a drone now to do so safely."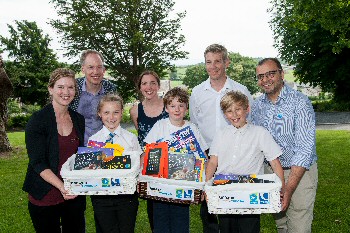 Lauren Kisser, Operations Director at Amazon Prime Air, commented:- "I'm delighted that the Design a Drone competition encouraged these students to unleash their creative thinking on how drones can be used to improve society. The entries we received were full of innovative and thoughtful ideas that could very well change the world one day."

The full Drone Code can be seen at:- DroneSafe.UK. Amazon has a Development Centre, in Cambridge, working on a range of projects including, Prime Air, the company's delivery system designed to safely get packages to customers in 30 minutes or less using drones.

Roy Castle Lung Cancer Foundation receive lifesaving ₤12.5k award
A lifesaving grant has been awarded to the Roy Castle Lung Cancer Foundation with hopes of extending the life expectancy of cancer patients with one of the lowest chances of survival. Slater and Gordon awarded the charity ₤12,500 which will help experts detect lung cancer earlier on in patients, giving them a fighting chance of survival. Debbie Barlow, Roy Castle trust manager said:- "This grant will help save lives. Currently, lung cancer survival rates are not in line with many other cases. Only 38% of patients survive for a year or more compared to 96% of breast cancer patients. This is because the majority of cases are diagnosed too late. This isn't anyone's fault lung cancer is very difficult to detect with symptoms which often only surface once the cancer is at an advanced stage. This means we have to find ways to detect lung cancer earlier and this grant will help us do that. By funding research into early detection we are identifying potential patients before any symptoms appear, giving people the best chance of survival."

► Roy Castle is 1 of the 5 trusts which have received a split of ₤50,000, including the Department of Neurosurgery at Imperial NHS Trust and the University of Glasgow.

► The law firm has committed to handing out ₤500,000 in grants to deserving not for profit and charitable causes by 2020.

► Since the fund was set up in 2014, more than ₤150,000 has been awarded to organisations.

Andrew Grech, Slater and Gordon's Managing Director, said:- "This sum of money can really make a difference to the future of fighting lung cancer. It is imperative that we keep working towards the hope that one day the life expectancy will be far greater than the saddening number it stands at now. Eventually, one day there will be a cure and anything we can do to propel this process forward is fantastic. We see 1st hand the consequences of catastrophic illnesses and the struggles our clients face. We have already seen many outstanding projects benefit from our fund including leading charities, educational establishments and health institutions. This project makes a real difference to peoples' lives by striving to improve treatment and care and that's something which we feel very passionate."
---
Liverpool Charitable Initiative Tracker Scheme for Dementia awarded Force For Good grant

MERSEYSIDE based initiative, Tracker Scheme for Dementia Patients receives ₤100 grant in Police Mutual's national community sponsorship programme, Force for Good. Merseyside Police Force where Tracker Scheme is based had nine winning initiatives, which together received over ₤2,000 in charitable contributions from Police Mutual.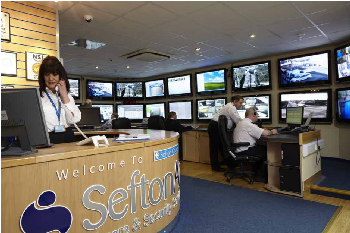 Local Community Sergeant Philip Cowin nominated Tracker Scheme for Dementia Patients, which is co run by Sefton Carers Trust and Merseyside Police to help local people whose relatives are suffering from Alzheimer's and Dementia and regularly go missing. In response to this need, Merseyside Police and Sefton Carers Trust have started using ArchAngel tracker devices to trace the missing person, avoid any kind of incident and keep the family informed. Philip explains:- "The initiate provides reassurance to the family of a Dementia sufferer and means that the Dementia sufferer themselves is found earlier which can prevent a tragic outcome. Police Mutual's Force For Good grant will support poorer families with the cost of an ArchAngel tracker, which is usually ₤5 per month, making it a 'life saver' for many."
---
Section 60 notice used in Litherland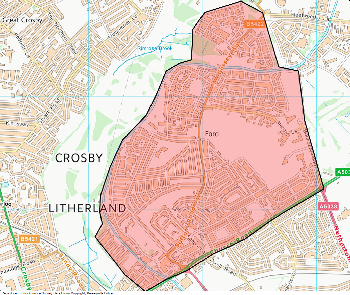 MERSEYSIDE Police have placed a Section 60 Order (Criminal Justice an Public Order Act 1994) on Kirkstone Road North in Litherland and increasing tensions in the area. This was in response to a firearm discharge that took place on Thursday, 22 June 2017. The order, which has been authorised by a senior Police Officer, means until 4am, on Saturday, 24 June 2017, Officers can search people for offensive weapons. The order will cover the area bounded by Church Road, Boundary Road, Gorsey Lane, Field Lane, Hatton Hill Road and Beech Road.