Local NHS Trusts sign the Armed Forces Covenant in support of local veterans, reservists and their families

AHEAD of Armed forces day on Saturday 24 June, the Royal Liverpool and Broadgreen University Hospital NHS Trust and Aintree University Hospital NHS Foundation Trust alongside Liverpool Clinical Laboratories signed the Armed Forces Covenant (AFC) at the Royal Liverpool University Hospital. The covenant recognises those individuals who have performed Military duty uniting the country and demonstrates their valuable contribution. By signing the covenant, organisations will pledge support to those who have Military service in a move towards becoming a Military friendly employer. Liverpool has 1 of the greatest concentrations of ex-service personnel in the country, and is the national host of Armed Forces Day 2017. To witness the signing of the AFC, representatives from the armed forces community including the army, navy and air force attended alongside veterans and reservists currently working in the NHS.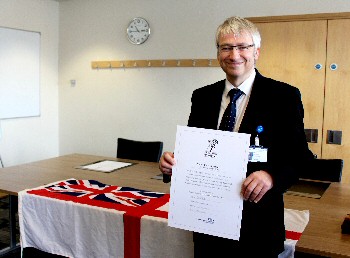 Aidan Kehoe, chief executive of Royal Liverpool and Broadgreen University Hospitals NHS Trust said:- "It gives us great pride to sign the Armed Forces Covenant alongside our colleagues from Aintree and Liverpool Clinical Laboratories today. Having previously received the bronze award from the Armed Forces Covenant Employer Recognition Scheme (ERS), we hope signing the AFC further demonstrates our commitment and support from UK employers to defence personnel and their families. We currently employ both veterans and reservist Doctors and Nurses throughout the Trust in a number of different specialities. We also provide honorary contracts and work placement opportunities to Military personnel, and in order to support their personal development and help their transition to civilian life when they are planning to leave the services. We recognise the benefits of employing veterans as they possess great qualities such as teamwork, leadership, flexibility, dependability, integrity, loyalty, and have experience of working in culturally diverse environments, and that by having them work within our team at the Royal enhances the care we deliver to our patients. From a clinical point of view, we regularly see the ex-Military personnel as patients, returning to our services, especially through our Emergency Department. To help reduce these repeat attendances, staff have undergone training in collaboration with Liverpool Veterans Association to help them to be able to recognise veterans and signpost them to various support agencies."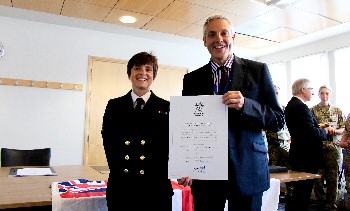 Steve Warburton, chief executive of Aintree University Hospital, added:- "Signing the Armed Forces Covenant today builds on all of the support Aintree has already given to patients who are veterans, and our staff who volunteer as reservists. Our ophthalmology team have been recognised nationally for their pioneering work with veterans who have lost their vision, while other services including our wheelchair and prosthetic limb centre have received excellent feedback. We are proud to support our staff reservists, who use the skills they have developed during their Military training and overseas deployments to improve services back here at Aintree. For example, some of our developments in the regional trauma centre have been informed by lessons learned from our staff on deployment. Their time as reservists is helping our patients back here in Liverpool."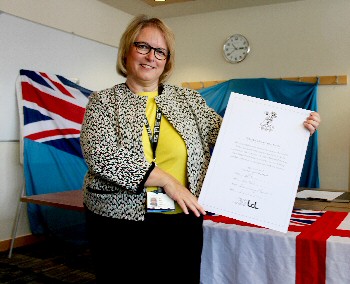 Knowsley Flower Show and Feelgood Festival return, attracting visitors from across the region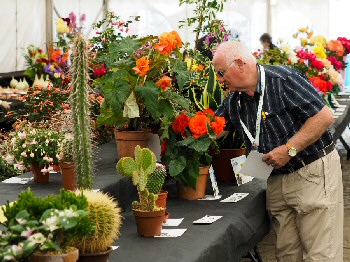 THE spirit of the 'Summer of Love' will be captured this summer in 2 fantastic, free family events at Court Hey Park in Huyton, Knowsley, attracting visitors from across the North West. Both the Knowsley Flower Show and Feelgood Festival will be harking back to the Summer of '67 with a packed schedule of flower power inspired fun and entertainment. Taking place on the weekend of 5 August and 6 August 2017, visitors can expect the usual blend of good food, music, activities and entertainment, at both events.
This year's Feelgood Festival, on Saturday, 5 August 2017, from 1pm to 5pm, is packed with activities, performances and experiences to help improve your health and wellbeing. It's a chance to try mindful yoga, various fitness and sporting activities with Volair and complementary therapies. You can join in with drawing and painting classes or a 'Feeling Funny' workshop with the Comedy Trust, and browse a selection of wellbeing craft stalls. Lush Spa Liverpool will be offering complementary taster treatments and Boots Pharmacy will offer health advice and summer makeovers. Children will love entertainment from Zippie and the Bubble Man! In the main arena there'll be entertainment from Jan Williams Dance School, En Chord singers and Charlie Reader singing summer hits from the last 50 decades, including the Beatles. Plus you can browse the stalls at the Geraud Farmer's Market in the clearing.

Then, on Sunday, 6 August 2017, you can expect even more flower power at the Knowsley Flower Show, from 11am until 5pm. As usual, at the show's heart will be the breathtaking floral marquee, bursting with potentially prize winning fruit, vegetables and flowers. Get growing and you could be entering your pride and joy into one of the 100 categories, suitable for both novices and experienced growers alike. Download the schedule of classes now, online and view the special classes themed around 50 Summers of Love.

Certainly, keen gardeners will love the many plant and seed stalls offering great value, and the chance to get expert tips at the Gardener's Question Time event. Of course, there will also be the rich programme of family entertainment, including dog displays in the main arena, Geraud's large farmers' market, circus skills, glitter faces and a health and wellbeing zone plus lots of trade stands.

MATE Productions will be there on the day with free ˝ hour sessions of pop up Romeo and Juliet. Music will be provided by some fantastic live musicians from En Chord performing at 'Little Glasto', elsewhere you'll find the BoogieWondervan playing hits from the last 50 summers.

There'll also be a Health and Wellbeing Zone with plants, honey sellers and the chance to make your own bat and bee boxes. At both events, children are invited to dress up in 60's or 70's fashion and join in the Summer of Love fancy dress parade around the site at 1pm to get the event off to a fantastic start; and there'll be great prizes on offer for the best costumes. Register now through Knowsley's Children's Centres or call:- 0151 443 5749 for an entry form. Both events are completely free, and are part of a wider programme of more than 60 Summer of Love events taking place across the City Region this summer. You can find out more about the other events at:- CultureLiverpool.Co.UK. Make sure you take a look at the Knowsley Flower Show website which gives details of the free shuttle buses in and around Knowsley and 'like' the show on Facebook for all the latest news.
---
Council lands control of Birkenhead Park fisheries
WIRRAL Council is to take on the management and patrolling of angling on Birkenhead Park's 2 fishing lakes this summer for the 1st time. The Council, which has previously worked for 30 years in partnership with the Association of Wirral Angling Clubs (AWAC) over the running of the popular fisheries in the park, will begin complete management of the lakes, on 1 July 2017. This follows the decision by AWAC to hand over its formal responsibilities for managing angling on the 2 lakes, back to the Council. After liaising closely with both AWAC and the Environment Agency, the Council will oversee the management and maintenance of the 2 lakes, as well the issuing of permits and day tickets to anglers. The Council will also look to introduce improvements to both the lakes and the surrounding environment during the coming months.

Wirral Council's Birkenhead Park Manager Paul Davies said:- "All of the income we receive from anglers for using the facilities will be re-invested into the lakes and the surrounding environment to ensure it remains an outstanding facility for local people to use. This includes the regular restocking of the lakes, provision of good aeration facilities and increased maintenance of facilities such as fishing pegs and improvements to the surrounding banks and environment."

New permit prices will be introduced for using the lakes from 1 July 2017, which will be as follows:-

Adult Seasonal ticket:- ₤25.00
OAP Seasonal Ticket:- ₤15.00
Disabled Seasonal Ticket:- ₤15.00
Junior Seasonal Ticket, under 17:- ₤14.00

Bankside day tickets will also be available to buy, priced at ₤3.50 for an adult and ₤2.50 for a junior. These tickets and can also be used against the price of a seasonal ticket if redeemed within 1 month. All anglers using the facilities are required to hold an Environment Agency rod licence which is available by visiting the government website.